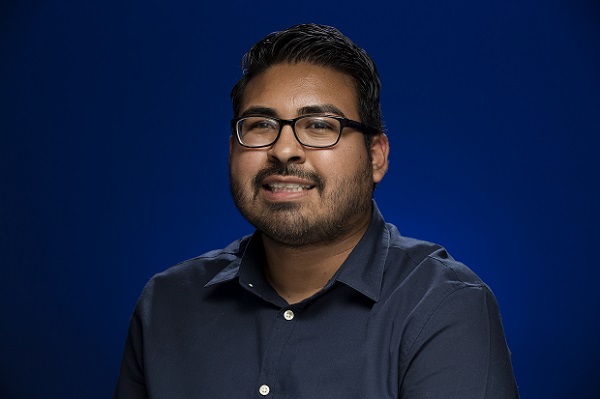 Luis Portobanco
Office Manager
I joined the Office of Pre-College Programs in November 2015 and work for the GEAR UP program.  As the Program Administrative Coordinator, I am responsible for day-to-day office tasks, supplies and services, student databases and documentation, travel arrangements, and special events support.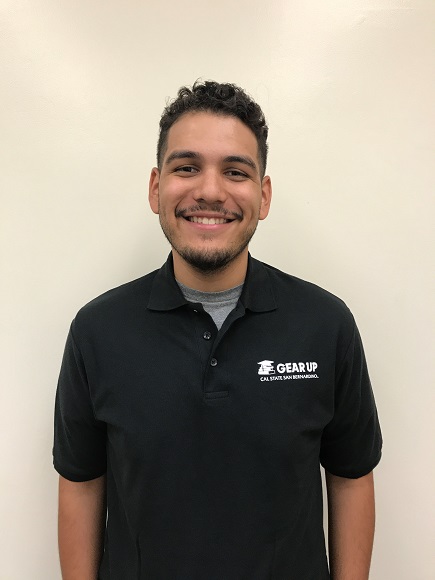 Julio Cadena
Student Assistant
My name is Julio Cadena, and I am an Office Assistant for the GEAR UP Program.  I am currently starting my fourth year at CSUSB with a major in Biology, and I plan to pursue an M.D. after completing my undergraduate studies.  I also volunteer at a Free Health Clinic to help better my community.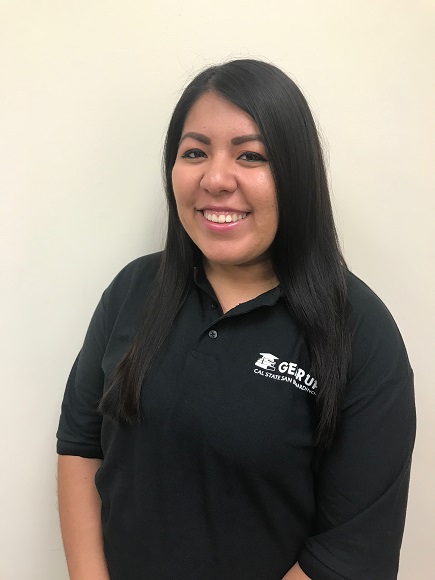 Alejandra Esquivel-Casillas
Student Assistant
My name is Alejandra Esquivel-Casillas. I was born and raised in San Bernardino, California.  I'm the first in my family to attend college, and a Trio Alumni so I understand the challenges a first generation student has to go through. I am in my Second year of College majoring in Sociology. My educational goal is to become a School Counselor one day and be able to support children with their dreams.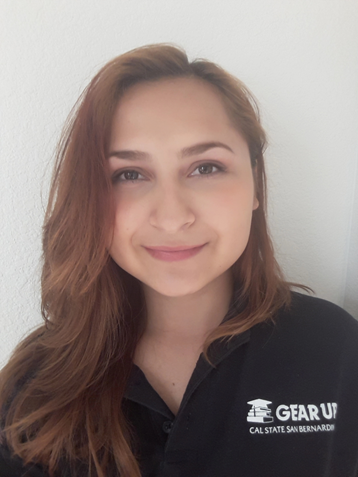 Jessica Gonzalez
Student Assistant
Hello, my name is Jessica Gonzalez. I am a Student Assistant working for the GEAR UP program and I am in my third year at CSUSB. I am a First-Generation college student working towards my B.S. in Biochemistry with a minor in Anthropology. I am interested in medicine and forensics and my goal after graduating is to obtain a medical degree (M.D.), and then work on my fellowship in forensics. I strongly support self-improvement and I hope that I can make a difference by working for GEAR UP to help students reach their academic goals to better themselves for the working force.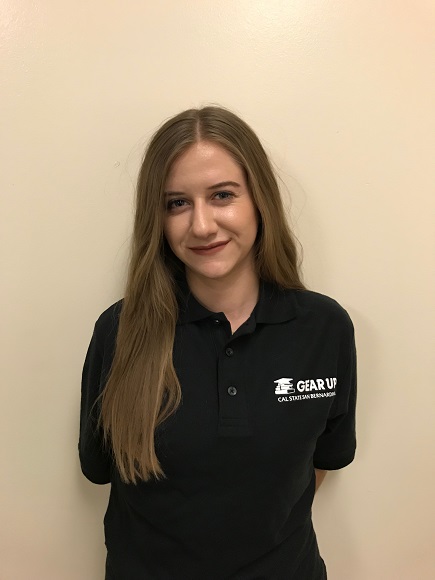 Kathleen Gutierrez
Student Assistant
My name is Kathleen Gutierrez and I am currently attending CSUSB, as a third year and I am working on completing bachelors and majoring in Spanish with a concentration of business. My goal once I graduate, is to get my M.D. I recently joined and work for GEAR UP as a student assistant. Some of my favorite things to do is travel and hanging out with my family and friends.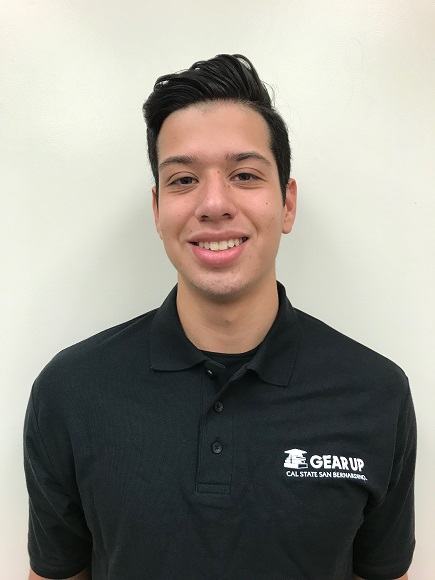 David Lopez
Student Assistant
I am a first generation college student and an Upward Bound Alumni, who is dual majoring in Criminal Justice and Accounting. In the near future, I want to purse a master's in Criminal Justice and using my Accounting degree to work as an accountant to get some funding to pay for the CJ master's program. After graduating from the master's program, I will purse and strive to work for a Law Enforcement Agency. I hope through my experience in studying criminal law and Accounting, that I can share my experience with the students and help them find an interest in those two field of study. Overall, working for GEAR UP  is a great and awesome opportunity, I hope that I can motivate students through my experience to never give and to pursue their dreams.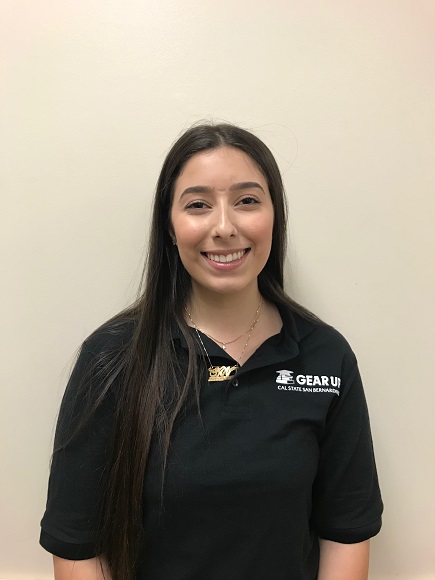 Razan Qaqish
Student Assistant
My name is Razan Qaqish, I am currently a student assistant for GEAR UP . I am at the start of my sophomore year and pursuing a Health Science major. After my bachelors I plan on getting a Masters of Nursing degree in hopes to work in a trauma unit where I can help change lives.