Cajon High School is located in the University District of San Bernardino, California, and is part of the San Bernardino City Unified School District.Address: 1200 W Hill Dr, San Bernardino, CA 92407High School Front Office: (909) 881-8120
Check out our Instagram Account
Welcome back class of 2020!
How does it feel to be Sophomores?!
You already know that GEAR UP has been here for you since the 7th grade, and we will continue to be here to make sure that your high school years run even smoother. You will have Academic Advisors here to help make sure your transitions, goals, and aspirations continue to stay on track. And let's not forget about tutoring! We will also have our Tutors here to help you where it's needed in any subject, provide study help, test prep, help with projects, papers, and/or homework. If you just need to talk, we're here for that too. You guys already know, whatever it is you need… we got you :) And our GEAR UP Club is growing and ready to start the year off right with many great ideas planned! Of course fun activities, field trips, and special events will always be there so don't miss out on those as well!
You can find me in my office L-6, but you can also find us walking the campus, attending school rallies, and supporting some of your after-school events too. Remember, dreams don't work unless you do and your attitude determines your direction. So let's get to it! We're always here to help. We believe in you, now believe in yourself…
Mrs. Shalimar Register
Cajon HS - GEAR UP Site Coordinator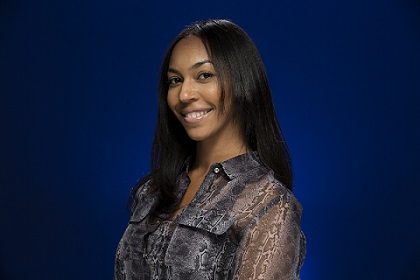 Room L6
Shalimar Register
Site Coordinator
909.273.5600