Executive Director, Faculty Development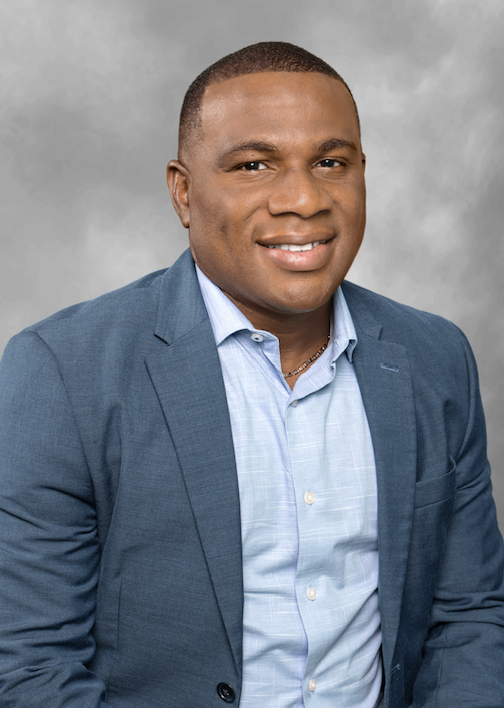 Paulchris Okpala, D.HSc, MHA, MPA, RCP, CRT  
Executive Director (interim), Faculty Development
Email: pokpala@csusb.edu
Phone: (909) 537-7684
Dr. Okpala is a Professor in the Department of Health Science and Human Ecology. He holds a Doctor of Health Sciences from A.T. Still University, Mesa, Arizona; Master of Healthcare Administration, Master of Public Administration, and Bachelor of Healthcare Management from Bellevue University, Bellevue, Nebraska.  Additionally, he is a licensed Respiratory Care Practitioner and a Certified Respiratory Therapist by the National Board for Respiratory Care.
In addition to being an outstanding professor, Dr. Okpala also has an impressive track record of research and publications. He has authored over 30 peer-reviewed scholarly articles, appearing primarily in the Journal of Healthcare Management and the International Journal of Healthcare Management, as well as a college-level textbook on research. He has presented over 27 scholarly works, including lectures on several pedagogical approaches at national and international professional conferences.  He has also received numerous invitations by high-tier journal editors to perform editorial work. Dr. Okpala has mentored several faculty, undergraduate, and graduate students at CSUSB. These accomplishments have led to other opportunities.  For example, Dr. Okpala was competitively selected as a Fellow for the Center for Civic Policy & Leadership Program at Reach Out, and from 2017 to 2020, he served as Chair for Academic Affairs, Healthcare Executives of Southern California.
In addition to his strong track record of research, publications, and mentorship, Dr. Okpala has served in several leadership positions at CSUSB, including as the Co-Director for the Center for Health Equity; Chair of the Department Evaluation Committee; Director of Research Development and Dissemination for the Center for Health Equity; Director of Science in Health Service Administration Graduate Program; and as the Acting Chair of the Department of Health Science and Human Ecology. He is also an active member of several national organizations, including the American College of Healthcare Executives and the Society of Critical Care Medicine.
Director, University Faculty Mentoring Network (UFMN)

Director, University Faculty Mentoring Network (UFMN)
Josephine Mendoza, Ph.D.
Professor Emeritus, Computer Science & Engineering (CSE)
Email: jmendoza@csusb.edu
Phone: (909) 537-5331
It is my greatest pleasure to welcome you to the University Faculty Mentoring Network (UFMN) here at CSUSB!!
Before accepting this position in September 2018, I was a Professor Emerita in the School of Computer Science and Engineering, having joined the then Department of Computer Science in 1984. During these thirty-four (34) years at CSUSB, I served in so many capacities to help students, faculty, and the university.
I was the Graduate Coordinator of Advising in my department/school (CSE) from 2000 till my retirement in April 2018, chaired the CSE Scholarship and Honors Committees, and had served in the following committees --Department Evaluation, Department Recruiting Committee and was Acting Chair of the Department in 2009.
I was very active in the university level Faculty/Student Mentor Program, first as the College of Natural Sciences Faculty Coordinator from 2003 to 2010, then Program Coordinator from 2010-2012. From 2012-2018, I served on the Board of Directors of the Santos Manuel Student Union (SMSU) and on the Board of Directors of the University Enterprise Corporation (UEC) as Faculty Director.
I also served on the Educational Policy and Resources Committee (EPRC) of the Faculty Senate 2010-12, member of the Golden Apple Award and Outstanding Faculty Award Selection Committee 2008-2012, member of the International Student Services Advisory Committee 2011-2013, member of the Graduate Council 2012-13, and member of the Review Committee for Dean Milton Clark 2013-2014.
I was Interim Director of the Teaching Resource Center in 2011 and have served in this capacity previously and have been integrally involved with TRC over many years.
Of particular significance to this organization has been my commitment to the cause of international education. I was one of ten founding members and a long-time member of the Gamma Lambda Chapter of the Phi Beta Delta International Honor Society, serving as Secretary from 1995-2011, then as President from 2011-2013. I was also on the Executive Board of the International Institute in 2003-2015. Finally,
I was elected to the Board of AFSSA in 2012, became Vice-President in 2013, then President in 2014.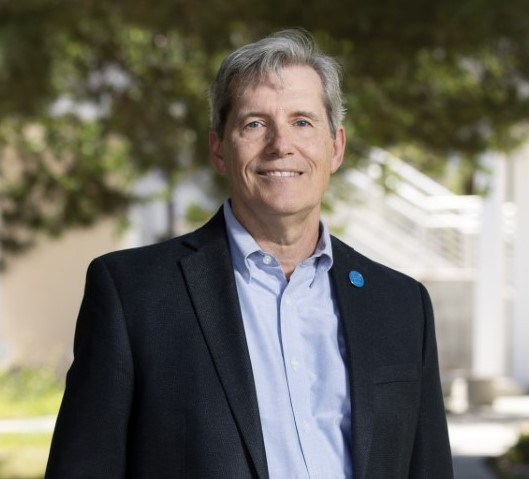 Dr. Montgomery Van Wart, Ph.D.
Montgomery Van Wart, Ph.D.
Professor Of Public Administration, Cal State University San Bernardino 
Director of Faculty Development, JHBCBPA
Email: mvanwart@csusb.edu
Dr. Montgomery (Monty) Van Wart has worked in higher education in various capacities for 35 years, nearly always with administrative roles. He served as the Interim Dean of the College of Business and Public Administration at California State University San Bernardino where he was also a longtime chair of the Department of Public Administration. Prior to that he was the Chair of the Department of Public Administration at the University of Central Florida. He was also a Senior Research Fellow at KU Leuven (formerly Catholic University) in Belgium (2012-13), a visiting professor at Rutgers (2013), distinguished visiting professor at the University of Hong Kong and a (nonresidential) visiting professor at the National University of Ireland at Galway.
As a scholar, Dr. Van Wart has over 100 publications. His primary research appears in the best journals in the field; for example he has nine refereed articles in Public Administration Review. His eleven books include Dynamics of Leadership (2nd edition, Choice Award for Outstanding Academic Title), Leadership in Public Organizations (3nd edition), Human Resource Management in Public Service (with others, 6th edition, Best Public Sector HR Book by ASPA), Leadership and Culture (with Hondeghem and Schwella), Business-Government Relations (with Ni), Leadership Across the Globe (with Gupta), and Changing Public Sector Values. He has over 5500 Google citations. His research areas are administrative and business leadership, human resource management, training and development, administrative values and ethics, organization behavior, and general management. He helped redesign the Code of Ethics for the American Society for Public Administration (ASPA), is the Associate Editor for Public Performance and Management Review, and also serves on numerous editorial boards. He has received numerous national and institutional awards for research, teaching, and service.