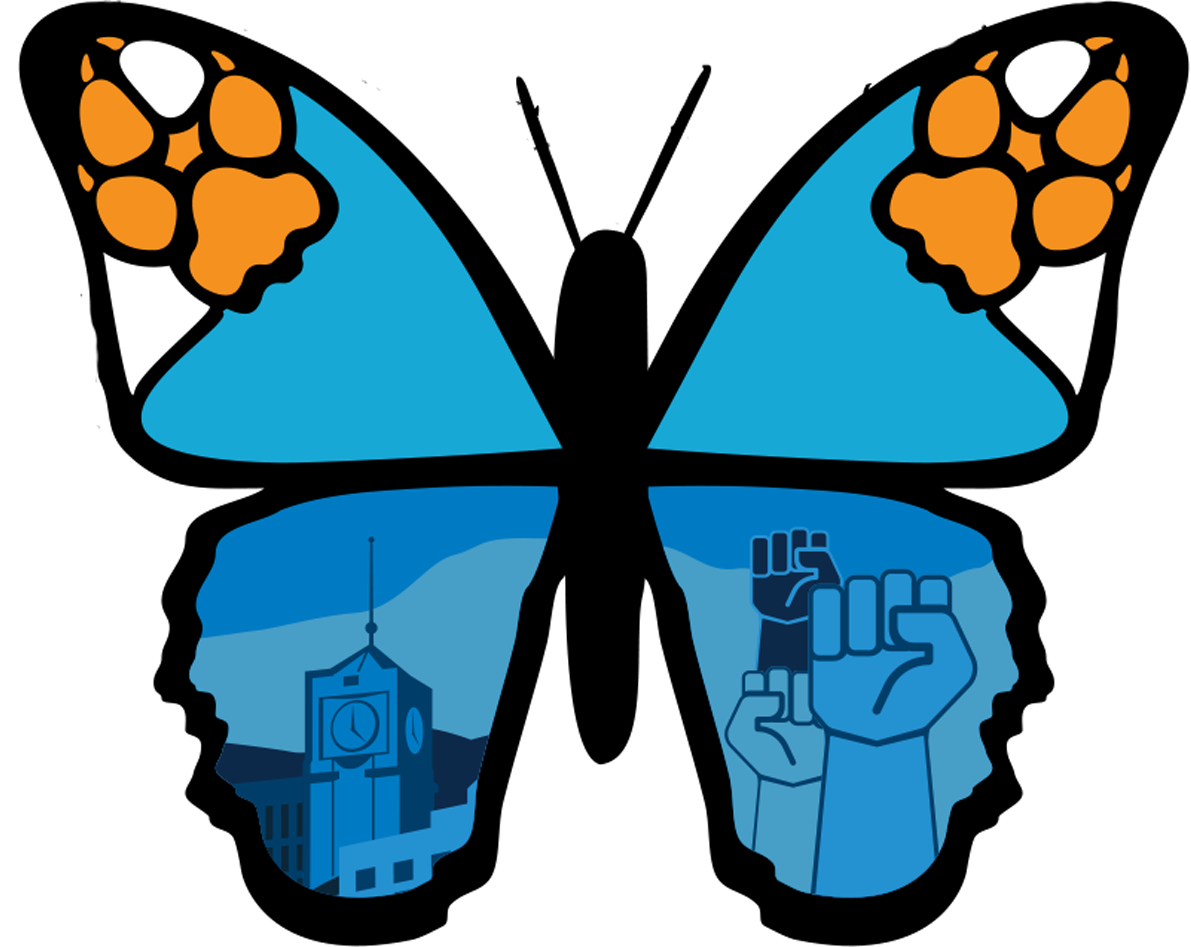 Faculty / Staff UndocuAlly Literacy Training Certificate
UNDOCUALLY TRAINING SERIES
A JOINT INITIATIVE HOSTED BY THE FACULTY CENTER FOR EXCELLENCE, STAFF DEVELOPMENT CENTER, UNDOCUMENTED STUDENT SUCCESS CENTER, PFAU LIBRARY, AND DIVISION OF STUDENT AFFAIRS.
TO EARN CERTIFICATE & UNDOCUALLY BADGE:
FACULTY: Must complete Training Sessions 1-3 and reflective essay.
STAFF: Must complete Training Sessions 1 & 2, reflective essay, and develop a resource to support undocumented students for your program or department.
To register for the UndocuAlly Training session(s), use the following Qualtrics link: http://csusb.az1.qualtrics.com/jfe/form/SV_3OXTqjDJvFMDsvI
A donation will be made to the CSUSB Dreamers Scholarship for every staff or faculty member who completes the training series and receives their certificate and UndocuAlly Badge.
*Please Note: Training Sessions 1 & 2 are open to all staff and faculty. Training Session 3 is specifically for faculty.
SESSION ONE: TRUMP TO BIDEN: LEGISLATIVE CHANGES IN A NUTSHELL & HOW THEY AFFECT CSUSB: Thursday April 8th | 12-1: 30 pm
Presenter: Elda S. Rosales, Esq. 
Elda S. Rosales, Esq. is staff attorney at the Central
American Resource Center – Los Angeles (CARECEN-LA) and focuses on immigrant rights. Throughout her career, she has sought to advocate for immigrants throughout California and empower them with clear answers to their legal questions. She is passionate about bringing immigration advocacy to the Inland Empire and justice to those whom she serves.
Description: Join Attorney, Elda S. Rosales for a discussion of the newly signed executive orders of President Biden along with the administration's proposed legislative changes. We will be focusing on how these changes impact our student's lives; both educationally and personally. Ms. Rosales will be accompanied by Dr. Paz Olivérez, who will share information on state policies that shape college access and persistence for undocumented immigrant students.
SESSION TWO: STRATEGIES FOR ALLIES: BEST PRACTICES FOR SUPPORTING UNDOCUMENTED STUDENTS: Thursday April 22nd | 12-1: 30 pm
Presenter: Dr. Paz Maya Olivérez
Paz Maya Olivérez is currently Vice President for Student
Affairs at CSUSB and has spent the last 15 years working closely with, advocating for, and serving undocumented students. She has delivered numerous ally trainings, conference presentations, and webinars for local and national audiences of K-12 and higher education professionals on best practices for supporting undocumented students.
Description: Join VP for Student Affairs, Paz Olivérez for a discussion of the individual and institutional challenges that undocumented students face in their pursuit of higher education and strategies and best practices for supporting their success in college. Information on
steps you can take to remove barriers and create a community of support for undocumented students who come through your office, department, program, or classroom will be provided. VP Olivérez will also share campus- and community-based resources for undocumented students and families.
SESSION THREE: HOW TO MAKE YOUR CLASS MORE INCLUSIVE FOR UNDOCUMENTED STUDENTS: Thursday April 29th | 12-1: 30 pm
Presenter: Dr. Paloma E. Villegas
Dr. Paloma E. Villegas is an assistant professor in the department of Sociology at California State University San Bernardino. Her research examines migrant illegalization in Mexico, the U.S. and Canada and its intersections with borders, race, gender and class. She is also an interdisciplinary artist.
Description: Join Professor Paloma Villegas for a participatory workshop
where she will discuss different strategies to make your courses more inclusive for undocumented students. Strategies will include syllabi statements, inclusive language, how to include case studies that discuss immigration status regardless of discipline, and what to do if a student discloses their immigration status in the classroom.
REGISTER AT: http://csusb.az1.qualtrics.com/jfe/form/SV_3OXTqjDJvFMDsvI
For questions or concerns about the UndocuAlly Training Series, please email studentaffairs@csusb.edu
WE DEFINE THE FUTURE