Welcome to the Pack! 
As a family member of a CSUSB Coyote, you too are a part of our Pack. You play a critical role in the life of your student and we know that you care as much about their success as we do. Together we can provide students with the resources, information, and skills they need to earn their degree.
We've designed this page to be a resource for you to help guide your students as they navigate their university experience. Please join the CSUSB Parent and Family Association for free to receive regular updates on-campus resources, opportunities and to learn more about our amazing faculty, programs, and services.
We are happy to have you and your students as members of our community. Welcome to the Pack!
Join the CSUSB Parent and Family Association
Paying for College
Information for Families of Newly Admitted Coyotes 
Congratulations on your student's admission to CSUSB! We cannot wait for them to join the Pack. Admission is just the first step in their transition to the University. Help your student stay on track by meeting deadlines and submitting the required materials for the admissions office to prepare for their arrival on campus in the fall!
Students pay their term tuition, housing, dining and other institutional charges through Student Financial Services. Connect with Student Financial Services to find out more about payment deadlines, installment payment programs and learn how we calculate your student's tuition bill.
Navigating finances in higher education is important, and CSUSB is proactive in our efforts to help our students and families obtain resources for financial aid. We highly suggest students apply for federal student aid via the Free Application for Federal Student Aid, the FAFSA. AB 540 eligible students can apply for the California Dream Act (CADAA), via the California Student Aid Commission website. CSUSB also offers on-campus and off-campus scholarships for students.
Resources
School Code: 001142
 
Parent Quick Links
We hope this page is helpful to you as your student navigates the process of becoming a CSUSB Yote. Included are frequently asked questions, financial aid information and how students proceed through the application and admittance process to the University. Please contact the Undergraduate Admissions Office with any questions, we are looking forward to assisting your family!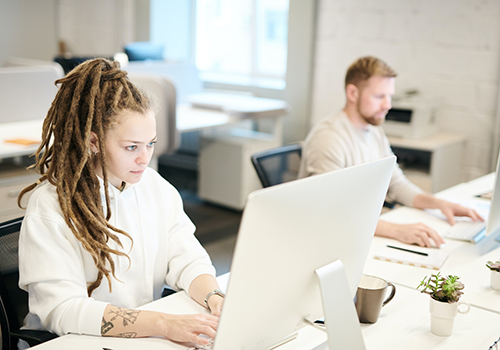 Family members of first-year students are encouraged to attend Parent Orientation in the summer; which runs concurrently with your student's New Student Orientation. This is an important first step in the University experience for parents and students alike. Research shows that students who bring parents to orientation are more likely to earn a higher grade point average and persist to graduation.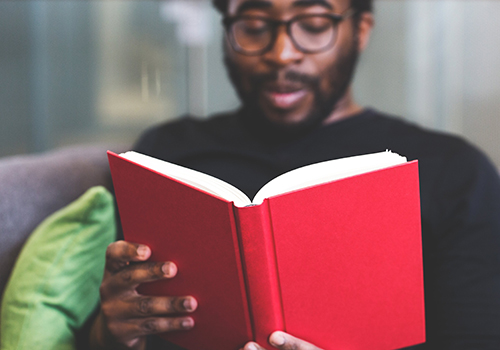 Orientation & First Year Experience
California State University, San Bernardino's Orientation and First Year Experience is here to welcome you and help with your transition into CSUSB.
Orientation is a mandatory program for all newly admitted students into CSUSB. Orientation will be your first real taste of life as a new Coyote. Orientation is designed to help you begin to feel at home on campus and help you become familiar with the wide range of academic opportunities available at CSUSB.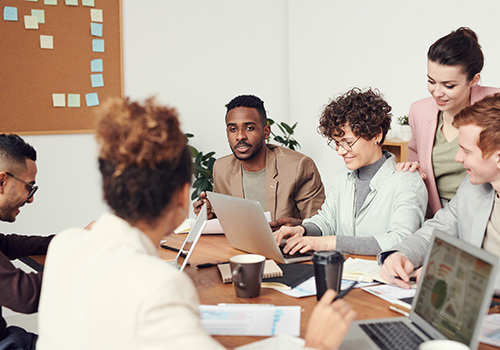 Make plans to attend the New Students and Family Convocation in August! Just as commencement is a ritual marking the completion of studying, convocation is a ritual that signals the beginning of a college career and serves as the official welcome to new students and their families to our academic community. Mark your calendar to share this momentous occasion with your CSUSB community!
Student Engagement
Office of Student Engagement (OSE) supports an inclusive student life environment by offering social and co-curricular opportunities that foster student involvement and build affinity to California State University, San Bernardino. OSE supports students who want to expand their educational experience and leadership skills through student clubs and organizations, Greek Life chapters and the National Student Exchange program, which allows students to experience up to one year at another university within the US and Canada. OSE is the one-stop-shop for engagement and involvement at CSUSB.
Associated Students Incorporated
The Associated Students, Incorporated serves, empowers, and advocates on behalf of the students at California State University, San Bernardino through the representation of student interests and needs, the inclusion of students in the decision-making process, the execution of premier events and services, and the provision of opportunities for students to be productive leaders of the campus community and beyond.
Santos Manuel Student Union
The Santos Manuel Student Union (SMSU), through its programs and facilities, is a focal point of the campus where students, faculty, staff, administration, alumni, and guests develop an enduring connection to the university. The SMSU provides a variety of cultural, social, educational and recreational activities, which create an environment conducive to personal growth and development. Planned activities also provide students with leadership opportunities and employment. As the meeting place on campus for students and organizations, the facilities provide a comfortable and relaxing environment that embodies the delivery of services important to the university community.
Clubs and Organizations
Clubs and organizations offer opportunities for students to challenge themselves with new responsibilities while becoming involved in the campus community. They also provide educational, social, and recreational experiences that enrich students' lives. Club officers and committee chairs gain leadership skills that have tremendous value in their professional careers after graduation. Clubs also provide students with a sense of belonging in the community through spending time with people who have similar interests.
Study Abroad
Study Abroad enriches the student personally and professionally by expanding their appreciation for other cultures and broadens their global perspective. An education abroad or exchange experience listed on a resume will help identify a student as someone who is adaptable, global-minded, and assertive.
Housing and Residential Education
CSUSB offers on-campus housing in the form of traditional residence halls (dorms) and apartment-style accommodations. Students who live on campus earn higher GPAs, build deeper connections with peers, faculty, and mentors, engage more regularly in campus events and graduate on time at faster rates than other students.
Coyote Athletics
The Cal State San Bernardino Coyotes have been a member of the National Collegiate Athletic Association (NCAA) since athletics became a recognized facet of the university in the fall of 1984. With 11 sports, the Coyotes have captured 25 CCAA championships, 26 Player of the Year honors, 20 CCAA Coach of the Year honors and more than 600 individual honors. At the NCAA level, the Coyotes have won 11 Division II regional championships and three Division III regional titles.
On-Campus Housing and Dining
CSUSB offers on-campus housing in the form of traditional residence halls (dorms) and apartment-style accommodations. Students who live on campus earn higher GPAs, build deeper connections with peers, faculty, and mentors, engage more regularly in campus events and graduate on time at faster rates than other students.
---
The CSUSB dining experience is more than great food.  It is a community experience centered on a variety of food choices and healthy options.  Coyote Commons offers an array of all-you-care-to-eat selections. First-year students are required to choose a meal plan, and continuing and transfer students can opt-in to a plan. Visit Meal Plans & Dining Options to learn more.
---
Health and Safety
CSUSB understands that a well equipped Student Health Center is vital for a healthy student body. This is why our Student Health Center provides an array of thorough services to our CSUSB community. The health care providers at the CSUSB Student Health Center are dedicated to providing the highest quality health care to our university students. Our staff consists of primary care physicians, physician assistants, nurse practitioners, psychiatrists, and nursing staff. Services are designed to promote health and provide support for students as they achieve their academic goals.
---
The Recreation & Wellness Department is proud to offer the CSUSB Community a wide range of activities and programs to enhance physical fitness, learn new skills, engage in friendly sports competition, expand one's knowledge base and comfort level, relieve stress, and to simply have fun!  We welcome all enrolled CSUSB students, staff, faculty, and alumni regardless of age, gender, experience, and ability.
---
CSUSB's Counseling and Psychological Services supports the university mission of academic success and social justice through promoting the mental well-being of CSUSB students, the campus community, and the surrounding region. This is achieved through mental health counseling, advocacy, and outreach and consultation in a safe, supportive and culturally-informed environment.
---
The University Police Department strives to provide professional service with honor, integrity, and a commitment to excellence to the community through diligent crime prevention, victim assistance, and emergency response preparedness. We believe campus safety is a community effort and embrace a community partnership and problem-oriented policing philosophy. We strive daily to live by our department motto, "Campus Safety through Service."
---
Academic Resources
CSUSB offers more than 70 undergraduate degrees, graduate degrees, and certificates within our Five Academic Colleges. More information about each college can be found via their websites. 
---
Advising and Academic Services provides guidance to undergraduate students throughout their academic journey by assisting them in making informed decisions that support their academic, personal, and career goals.
---
Tutoring at CSUSB provides services for students who need assistance in a course that they are currently registered for at the university. Tutoring is conducted on a "walk-in" basis; no appointment is needed. All students desiring tutoring assistance are expected to be prepared with the proper course materials and should have prepared questions in mind.
The Student Mentoring Program at CSUSB fosters the success of first and second-year undergraduate students through peer-to-peer programs that encourage academic excellence, campus connectedness and engagement, the personal growth, and professional development of participating students.
The mission of the EOP program is to provide access to higher education for historically low-income, underrepresented, disadvantaged students who have the potential to succeed at the university level. EOP recruits retain and graduate students by providing a comprehensive program of support services which include admission, academic advisement, career and personal counseling, tutoring, financial assistance, and graduate school information.
The University Honors Program supports high-achieving students as they transition from high school into collegiate studies and provides a community of support throughout their time at CSUSB. Peers, faculty, and staff work alongside each other in classes, workshops, and experiential learning activities that include retreats, service-learning, and excursions. Together, we are the Honors Coyotes. You can see what we're all about on this site. For more information, email honors@csusb.edu
---
All About CSUSB
Cal State San Bernardino is a Hispanic Serving Institution, with 64% of our student population being of Hispanic descent, CSUSB is representative of our region. As of 2019, the first-to-second year retention rate of first time full-time freshmen is 86%, and the number of students seeing an undergraduate degree is 89%. For more information about our student population, visit the Office of Institutional Research and Analytics.
---
CSUSB opened its doors in 1965, welcoming 293 students into its first class. Now with an enrollment of over 20,000 students, CSUSB's engagement with the Inland Empire has only grown. Learn more about our history and our campus presidents, including our current president, Dr. Tomás D. Morales.
---
You can catch Cody at special events all over campus – admissions days, student organization fairs, orientation and other school-spirited celebrations on campus! Cheer on the Coyotes at Coussoulis Arena next to him, or be sure to share a high five as you see him in the Student Union.
---
Palm Desert Campus
The Palm Desert Campus will be a community of scholars committed to the teaching-learning process which values diversity, emphasizes quality, and commits to serving the region. It will reach out to students through face-to-face classrooms, distributed learning, and online programs. It will continue to seek collaborative partnerships to integrate educational, cultural, social, technological, and economic life with the region. It will strive to meet critical regional and state needs and provide responsible and creative leadership for the future.
---
The CSUSB Palm Desert Campus offers excellent faculty, amazing advisors and numerous student services to ensure students graduate on time and have a life-transforming university experience. Offering 14 undergraduate majors and 11 graduate programs, students can earn a four year or advanced degree completely on the Palm Desert Campus. PDC students have access to the classes they need to graduate in 4 years, and they will graduate prepared to become engaged citizens, community leaders, and successful professionals in the field of their choice.
---
Every Palm Desert Campus student has access to services that promote success and well-being. These include, but are not limited to, tutoring, career counseling, health services, psychological counseling, veterans' affairs services, services to students with disabilities, peer and faculty advising, and academic advising. From the first day you connect to the campus to the day you turn your tassel and celebrate commencement, our faculty and staff provide support programs and services that allow you to get the most out of your college experience.