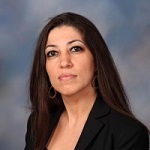 Seval Yildirim 
Associate Provost for Faculty Affairs and Development
Co-Chief Diversity Officer
Office of Faculty Affairs and Development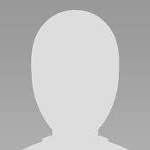 Alex Nájera
Associate Vice President & Co-Chief Diversity Officer
Co-Chief Diversity Officer
Office of Human Resources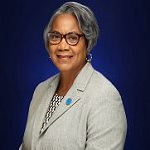 Lori Caruthers Collins, Ed.D.
Assistant Director for Diversity Initiatives
Office of Faculty Affairs and Development
Council on Diversity, Inclusion, and Equity (CODIE)
Members of CODIE are all key members appointed by the President of the University and are as follows: 

Dr. Tomas Morales, President, CSUSB
Cesar Caballero, Dean, Pfau Library
Lori Caruthers Collins, Ed.D. Associate Director, Diversity Initiatives
Rowena Casis- Woidyla, Director, Staff Development Center
Claudia Davis, Ph.D., Faculty Representative: Associate Professor from the College of Natural Sciences – Nursing
Douglas Freer, Ed.D., Vice President of Administration and Finance 
Donna Garcia, Ph.D., Faculty Representative: Associate Professor from the College of Social & Behavioral Sciences – Psychology
Julie Lappin, Chief of Staff & Associate Vice President
Cristina Martin, Director, Title IX & Gender Equity
Shari McMahan, Ph.D., Provost 
Polet Milian-Veloz, Diversity and Inclusion Resources Analyst
Rafik Mohamed, Dean, College of Social and Behavioral Sciences
Seval Yildirim, Associate Provost for Faculty Affairs and Development
Audrey Baca, Graduate Student Representative
Loretta Flores, Undergraduate Student Representative
University Diversity Committee
The UDC is composed of a cross section of university representatives, including key administrators appointed by the president, five faculty members appointed by the Executive Committee of the Faculty Senate, four students appointed by Associated Students, and four university employees appointed by the Administrative Council.
The goals of the Committee are as follows:
Maintain the principles expressed in the Statement of Commitment to Diversity.
Advise the CSUSB president on all matters and issues of diversity.
Facilitate and promote ongoing opportunities for public discussion relating to diversity.
Promote the enhancement of educational programs to reflect pluralistic values and goals.
Collect, assess, and disseminate data on campus climate, attitudes toward diversity
Create an environment which fosters behaviors that model an appreciation of diversity.
Promote the development and communication of policies and procedures for seeking redress as a means of resolving disputes.
Review the Committee goals and objectives, establish short-term goals, and revise long-term goals on an annual basis.
Report annually on the work of the Committee and the progress made toward the stated goals.
We invite you to visit the University Diversity Committee website for additional information.