The Coyote Learning Circle is intended to promote your professional and personal development at CSUSB through community learning and discussion that is relevant to areas of growth. You will be exposed to a variety of resources that emphasize opportunities for growth like communication, interpersonal relationships, diversity & inclusion, and leadership development.

The Human Resources Office and Staff Development Center are parterning up this year are very excited to share with you the Diversity and Inclusion Series!  Each month throughout the year we will launch a circle featuring a new topic for discussion. Bring your lunch and come prepared to learn, grow, and discuss professional development topics with fellow colleagues. If you are interested in participating in an upcoming Learning Circle, sign-up today!
See below for past and future Diversity Series Coyote Learning Circles!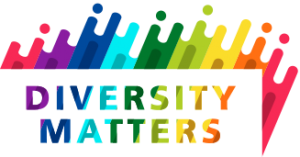 Spring 2019 Quarter
Session 2: The Model Citizen (Asian Pacific American Heritage Month)
Human Resources Presents: Diversity & Inclusion Series
When: Our next meeting will be May 7, 2019 from 12:00 pm—1:00 pm.
Location: Staff Development Center Conference Room (PL-1104)

Session 3: Gender Pronouns (Pride Month)
Human Resources Presents: Diversity & Inclusion Series
When: Our next meeting will be June 11, 2019 from 12:00 pm—1:00 pm.
Location: Staff Development Center Conference Room (PL-1104)

Winter 2019 Quarter
Session 2: The Danger of a Single Story (Black History Month)
Human Resources Presents: Diversity & Inclusion Series
When: Our second meeting will be February 19, 2019 from 12:00 pm—1:00 pm.
Location: Staff Development Center Conference Room (PL-1104)

Session 3: So We Leaned In, Now What? (Women's History Month)
Human Resources Presents: Diversity & Inclusion Series
When: Our third meeting will be March 12, 2019 from 12:00 pm—1:00 pm.
Location: Staff Development Center Conference Room (PL-1104)
The Danger of a Single Story (Black History Month)
Human Resources Presents: Diversity & Inclusion Series
When: Our second meeting will be February 19, 2019 from 12:00 pm—1:00 pm.
Location: Staff Development Center Conference Room (PL-1104)
Session 3: So We Leaned In, Now What? (Women's History Month)
Human Resources Presents: Diversity & Inclusion Series
When: Our third meeting will be March 12, 2019 from 12:00 pm—1:00 pm.
Location: Staff Development Center Conference Room (PL-1104)