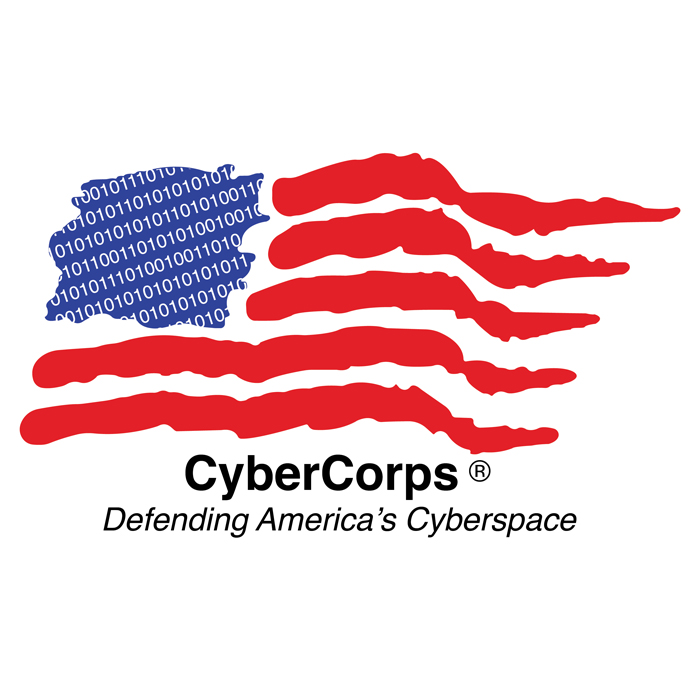 CyberCorps®: Scholarship for Service
Applications are Closed for the 2019-2019 AY
For questions, contact the Cybersecurity Center at cyber@csusb.edu or 909-537-7535. To schedule an appointment with Dr. Coulson contact vfelix@csusb.edu or visit his office hours Tuesdays and Thursdays from 4pm-6pm in Jack H. Brown room 282.
CSUSB provides students interested in cybersecurity and information assurance with the opportunity to apply for the Scholarship for Service program. Please review the CyberCorps®: Scholarship for Service Application, academic program, and certificate programs that are available in Cybersecurity.
Students do not have to be a scholarship recipient to major in these areas.
Benefits of the CyberCorps®: Scholarship for Service
The CyberCorps® program pays full tuition, books, and a stipend to attend CSUSB for 2 or 3 years, for a student completing a bachelors or a masters program. Students who participate in this program must work for the federal, state or tribal government in paid cybersecurity positions for 2 or 3 years (period equivalent to the length of the scholarship) after graduation. Awards are between $50k-$80k per student.
Eligibility Requirements
Students participating in the CyberCorps®: SFS program must be:
Enrolled in the final 2 or 3 years of a bachelors or masters at CSUSB
Attending school on a full-time basis (no outside employment) while receiving a scholarship under the SFS program
United States Citizenship or Permanent Resident
Eligible for federal employment
Able to obtain a security clearance
Obligations to the Federal Government
Recipients of the CyberCorps® Scholarship must:
Complete the degree program successfully and on time
Complete a summer internship with a participating government agency
Fulfill a one-for-one year commitment post-graduation
Attend the annual CyberCorps®: SFS job fair in Washington DC (paid for by scholarship)
If a student fails to complete the period of scholarship or post-academic period of employment, that student must repay a prorated amount equivalent to the length of the period not served. For example, if a student receives funds for two years and serves for one-and-a-half years, they must repay 25% of the funds received.
Important Information
For more information please contact cyber@csusb.edu
The CyberCorps®: Scholarship for Service program is offered at CSUSB through a grant funded by the National Science Foundation (NSF) and co-sponsored by the Department of Homeland Security (DHS).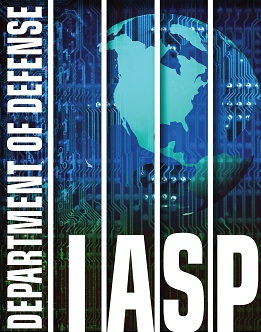 DoD CySP Scholarship Program
Applications are CLOSED for the 2019-2020 school year!
In 2001, the DoD CySP program was established to increase the number of qualified cybersecurity, information assurance, and information technology professionals tasked with protecting the nation's information infrastructure. This program gives regionally and nationally accredited Centers of Academic Excellence in Cyber Defense Education the opportunity to submit proposals to develop a grant-funded scholarship program at CSUSB.
Students selected to participate in the Information Assurance scholarship program will receive the full cost of tuition as well as a stipend ($25,000 for undergraduates and $34,000 for graduates) to cover room and board. In addition, all students selected must sign a written agreement to work for the DoD, for one calendar year for each year of scholarship assistance.
Students are also expected to attend internships with the DoD during the summer, which will be arranged by the DoD, while he/she is receiving scholarship funding. Internships do not count towards the 1-2 year obligation requirements after completing the scholarship program.
Eligibility Requirements
United States Citizen 18+ Older
Full-time CSUSB student (no outside employment while receiving the DoD CySP Scholarship)
Pursuing an academic program in Cybersecurity at CSUSB
Enrolled in the final one-two years of a bachelor's, master's, at CSUSB
3.2+ GPA for undergraduate students or a 3.5+ for graduate students
Eligible for federal employment
Able to obtain a security clearance
Application Requirements
Please provide your resume, plus the following documents:
A separate 8.5x11 page with your name and school that highlights you recognitions, honors, and awards
A separate 8.5x11page assessment of your knowledge and ability of the 6 competency areas
2 letters of recommendation (professional and academic, addressing the following factors:

Relationship of the referee to you
The length of the relationship
An assessment of potential for academic success and fulfillment of degree requirement
An assessment of your knowledge and ability over 6 competency areas

Agreement to accept a federal appointment and intern assignment under the DoD or a federal hiring authority (preferences for employment agency or location are not guaranteed)

This requires students to agree to serve one year of service to the DoD upon graduation
Agreement to accept assignments that require travel or changes in duty station

Applicant must meet with Dr. Tony Coulson during their application process (please arrange an appointment by contacting cyber@csusb.edu or 909-537-5768)
Please use the CSUSB DoD CySP Scholarship Application provided below.