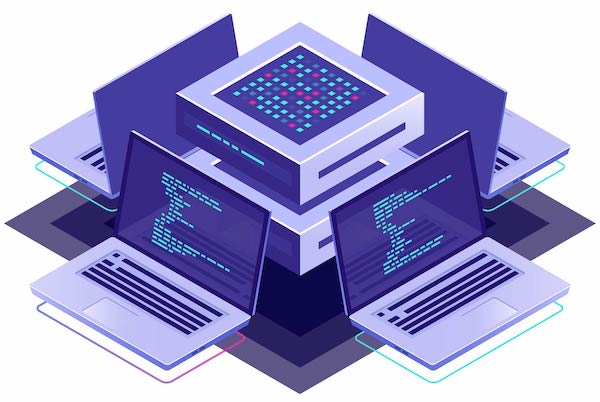 About the Project
Designed for education and based on the cybersecurity workforce needs of government and industry, and hosted at CSUSB, the NICE Challenge Project is the premier assessment of cybersecurity professional workforce readiness.
Currently serving over 425 educational institutions (K-12 and higher education) from across the United States, the NICE Challenge Project provides students workforce experience before the workforce. Students and educators can access over 100 cutting edge cybersecurity work role challenges within virtual business environments through the project's custom web platform year-round.
Since its conception in 2013, over half a million virtual machines have been deployed to students and educators around the United States. The project has a track record of success, receiving millions in funding from several federal agencies, including the National Initiative for Cybersecurity Education (NICE), National Security Agency (NSA), Department of Homeland Security (DHS), and the National Science Foundation (NSF).
To learn more about the NICE Challenge Project, visit nice-challenge.com.
Our Three-Pillar Approach
The NICE Challenge Project uses work role-based real-world scenarios within virtualized business environments to assess cybersecurity professional workforce readiness. To develop and deliver the NICE Challenge at-scale, year-round the project established a core three-pillar approach—platform, environments, challenges. Together, these pillars create a tight, vertically integrated, technical solution that is imperative to delivering real-world challenges at-scale to students and educators across the United States.

The Platform
A powerful cross-platform web application where users can deploy challenges, access virtual machines, manage accounts and review challenge results, all without any installers or downloads.

The Enviornments 
Full-scale, context rich business environments tailored around the NICE Framework categories. Each environment includes a fully staffed fictional business organization in addition to its desktops, severs, and networks.

The Challenges
Competency-based assessments focused on real-world problems and context, designed to capture useful data for actionable metrics. Each challenge is mapped to the NICE Framework Tasks, Work Roles, KSAs (Knowledge, Skills, and Abilities), and CAE-C Knowledge Units.
The NICE Challenge Project is a grant project managed and staffed by the 501(c)(3) non-profit University Enterprises Corporation (UEC) in partnership with California State University, San Bernardino.