Cybersecurity Center hosts Open House Friday, Oct 18th 6PM-8PM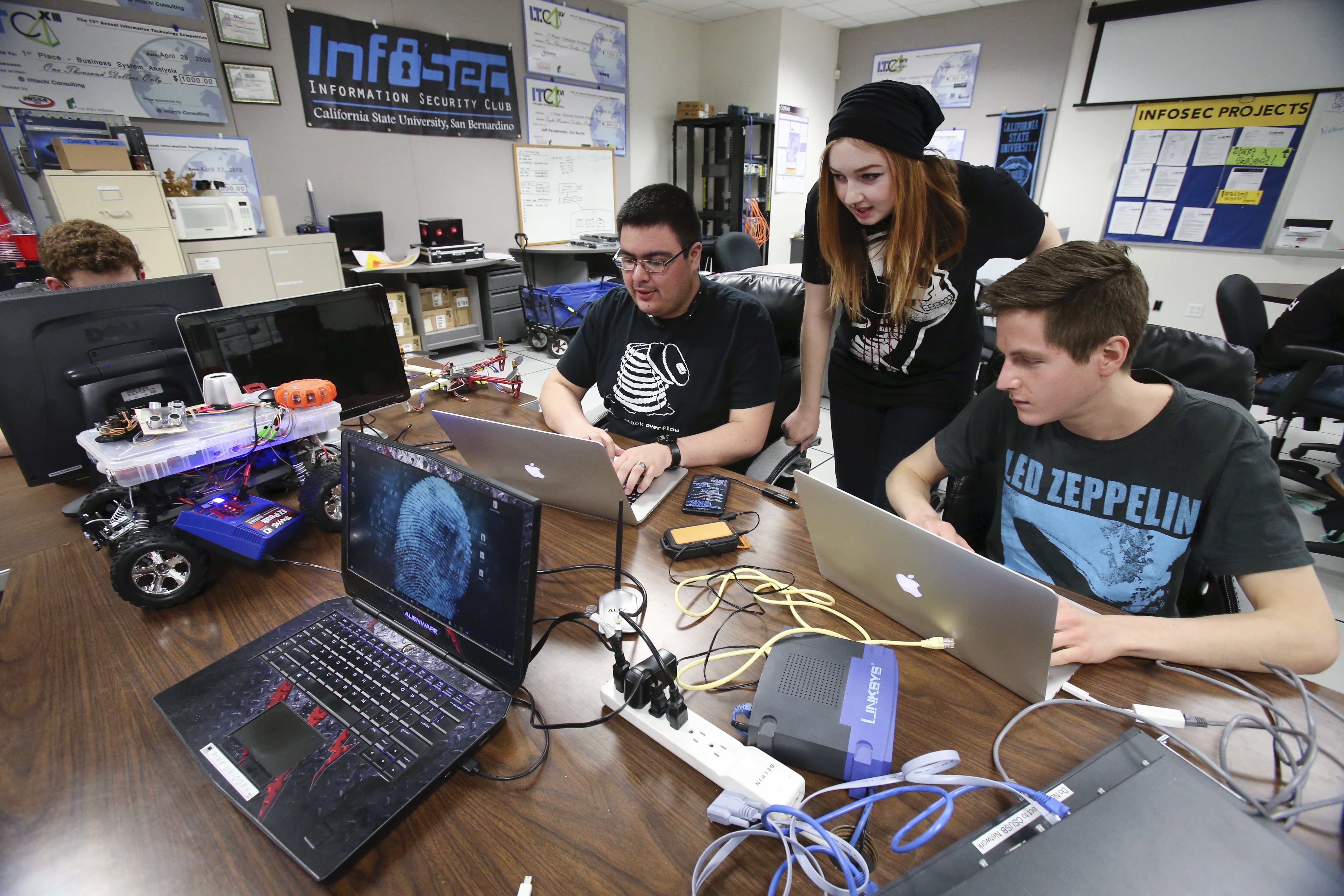 The Cybersecurity Center at Cal State San Bernardino will hold its annual open house on Friday, Oct. 18, 2019 on its various programs for students interested in a career in cybersecurity.
The free open house, which is open to current and prospective students, counselors and faculty, is sponsored by the CSUSB Cybersecurity Center and Cyber Intelligence Security Organization, formerly the CSUSB InfoSec Club. The event will be from 6-8 p.m. at the Jack H. Brown College of Business and Public Administration, room 102. Parking is $6.
The open house will highlight various projects and programs that include virtual reality, ethical hacking, remote pilotless vehicles, social engineering, Cyber Squad, cyber related degrees, scholarships, career planning, and applying to CSUSB. 
"The Cybersecurity Center open house is an excellent opportunity for anyone considering a career in cyber security to hear real life experiences on jobs, internships and the cybersecurity initiative here at Cal State San Bernardino," said Tony Coulson, a professor in the university's Information and Decision Sciences program and executive director of the CSUSB Cybersecurity Center.
There will be a brief introduction by CSUSB faculty, followed up by booths setup by students that will explain in-depth some of the projects they are developing on this campus. . The university's Admissions and Recruitment department will also be on hand to answer questions to prospective students and their families. 
Register online at Eventbrite:  https://www.eventbrite.com/e/csusb-cybersecurity-center-open-house-2019-registration-68058622171
If you have questions or would like to request accommodations, please contact cyber@csusb.edu. Parking on campus is $6.