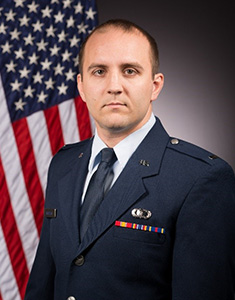 First Lieutenant Nicholas A. Aguilera currently serves as the Recruiting Flight Commander with the United States Air Force Reserve Officer Training Corps Detachment 002 at California State University, San Bernardino, California.  Lieutenant Aguilera is responsible for heading the recruiting efforts for the detachment, as well as instructing cadets in 300-level Aerospace Studies. He received his Bachelor's from California State Polytechnic University, Pomona.  Upon completing his undergraduate education, he began his career as a civilian, teaching physics and chemistry in Hesperia, California for three years before joining the U.S. Air Force. In 2015 Lieutenant Aguilera received his commission from Officer Training School as a Physicist.  Upon receiving his commission, he served his first assignment at the Air Force Research Laboratory's Rocket Propulsion Lab at Edwards Air Force Base, California.  There, Lieutenant Aguilera served as a Space Propulsion Physicist responsible for performing research and diagnostic testing on in-space propulsion systems under vacuum conditions. He also oversaw the buildup of three vacuum testing facilities and subsequently the Deputy Branch Chief of the In-Space Propulsion Branch, responsible for the daily operation of 13 national test assets.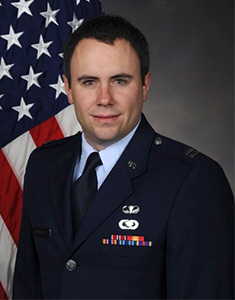 Captain Austin Buscher currently serves as the Recruiting Flight Commander with the United States Air Force Reserve Officer Training Corps Detachment 002 at California State University, San Bernardino California.  Captain Buscher is responsible for heading the recruiting efforts for the detachment, as well as instructing cadets in 100 level Aero Spaces Studies. Captain Buscher grew up in Pullman, WA and graduated from Pullman High School in 2008.  After high school, Capt Buscher attended the U.S. Air Force Academy. In 2012 Captain Buscher received his commission from the U.S. Air Force Academy as a Developmental Engineer.  Upon graduation, Capt Buscher attended Rice University. Upon completing school, Capt Buscher was assigned to the Aerospace Vehicles Division, Aerospace Systems Directorate, Wright-Patterson Air Force Base.  There he was the project lead for 10+ wind tunnel tests, stood up a new applied computational fluid dynamics team, and served as deputy chief for the Aero Validation Branch.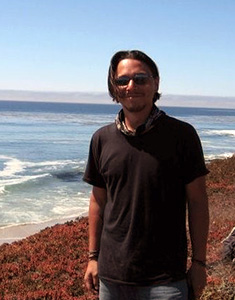 Dr. Nicholas Jew is joining the Department of Anthropology at CSUSB as an Assistant Professor and Director of Graduate Studies in Applied Archaeology. He received his Ph.D. (2013) in anthropology from the University of Oregon; M.A. (2007) from University of Alaska, Fairbanks; and B.A. (2003) from University of California, Santa Barbara. His primary research interests relate to archaeometry, paleoenvironmental reconstructions, and early prehistoric maritime hunter-gather lifeways. His research bridges the gap between Cultural Resource Management and academic archaeologies. He has conducted anthropological research on California's Channel Islands, California, Oregon, Alaska, Aleutians, Caribbean, Palau, and Easter Island (Rapa Nui).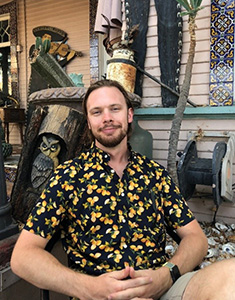 Dr. Zachary Powell is a new Assistant Professor in the Department of Criminal Justice. He recently completed his Ph.D. in criminology at the University of Texas at Dallas, making California State University, San Bernardino his first academic position. Zach's research primarily focuses on police reform, the social response to crime, and applied quantitative analysis. Outside of work, Zach enjoys running, hiking, and reading. Within the next year, he hopes to complete the Los Angeles Marathon, the 'SoCal Six-Pack', and 25 new books. If you see Zach around campus, feel free to say "hi" (and share any restaurant, coffee, or travel recommendations).
Geography and Environmental Studies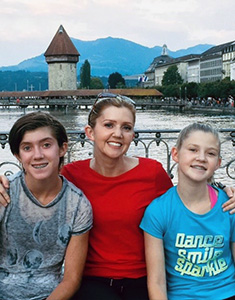 Ms. Corrie Cataldi is a lecturer in the Department of Geography and Environmental Sciences  and has been teaching at CSUSB since 2001 She received her BA in Geography from UCLA in 1998 and her MA in Geography from California State University, Fullerton in 2000.  She is a mother to 2 teenaged daughters and an avid traveler, having visited over 60 countries on 6 continents.  She is passionate about bringing global awareness to her students and works closely with Office of Study Abroad to promote their programs. Her disciplinary specialties are Human Geography, Regional Geography, and Economic Geography, Her regional specialties are Latin America, Africa, and Asia. Her professional motto is "creating global citizens, one class at a time"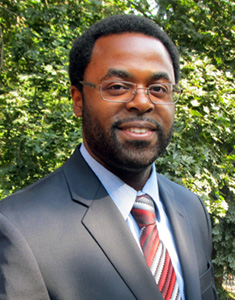 Dr. Marc Robinson earned his Ph.D. in American Studies from Washington State University in 2012.  His research focuses on the Civil Rights Movement in the Pacific Northwest, and his upcoming book chronicles the Black Student Union in Washington State during the late-1960s.  He has published articles, essays, and book reviews in venues such as Blackpast.org, The Western Journal of Black Studies, The Pacific Northwest Quarterly, and The Journal of Black Studies.  Before coming to CSUSB, Dr. Robinson was Visiting Assistant Professor of History and Ethnic Studies at Whitworth University, winning the 2017 Junior Faculty Award for outstanding teaching and service.  Prior to that, he was an Instructor in the Department of Critical Culture, Gender, and Race Studies at Washington State University, where he also served as a diversity-affairs administrator.  This fall, Dr. Robinson joins the CSUSB History Department as Assistant Professor, teaching courses on African American and U.S. History.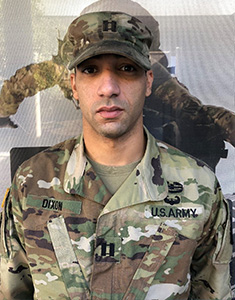 Captain Donald Dixon commissioned as a Second Lieutenant into the Field Artillery in May 2011 from the United States Military Academy at West Point with a Masters of Science.  Following his commissioning his first assignment was as a graduate assistant football coach at the United States Military Academy.  After successful completion of his duties at West Point, CPT Dixon attended the Field Artillery Basic Officer Leader Course (BOLC) at Fort Sill Oklahoma.  After graduation from BOLC he was assigned to the 1st BN 506th Infantry Regiment, 101st Airborne Division where he served as a Company Fire Support Officer in support of Able Company, 1-506th IN.  While assigned to Able Company CPT Dixon deployed to Regional Command East Afghanistan in support of Operation Enduring Freedom XIII. Following his time on battalion staff CPT Dixon attended the Field Artillery Captain's Career Course (FACCC).  While at FACC, CPT Dixon was notified that his next assignment was to the 6th Battalion, 37th Field Artillery Regiment at Camp Casey, Korea.  Upon arrival CPT Dixon served as the battalion's operation officer for thirteen months. CPT Dixon's current duty is as the Officer in Charge (OIC) for the CSUSB Army ROTC program. CPT Dixon's awards and decorations include the Bronze Star Medal; Meritorious Service Medal; Army Commendation Medal; Army Achievement Medal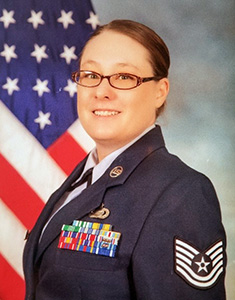 Technical Sergeant Jessica L. Gates entered the United States Air Force 09 August 2000 as an enlisted Personnelist at Hill AFB, UT.  There she was responsible for making ID cards for Active duty, Reserve, Retired and all dependents.  While at Hill AFB she was reassigned to the Career Development Section where she was responsible for all actions for members PCSing, Retiring and Separating.  Jessica was then assigned to AFROTC Det 860 Utah State University, Logan UT where she was responsible for all personnel actions for 80 AFROTC cadets.  Jessica was then reassigned to the Joint Warfighting Center at Joint Forces Command, Suffolk, VA.  As the NCO of Human Resources Support, she managed all personnel actions for all Active Duty Air Force and Army personnel within the Joint Warfighting Center.  TSgt Gates was then assigned to Ellsworth AFB, SD where she was responsible for various personnel programs as she was Noncommissioned Officer In Charge, Customer Support, Noncommissioned Officer In Charge Force Management and Noncommissioned Officer In Charge, Career Development.  During her tenure at Ellsworth AFB she was deployed to Kandahar Air Base, Afghanistan.  As a Joint Expeditionary Tasking she was assigned to the Army and was responsible for making ID cards for all active duty, civilian and contract employees.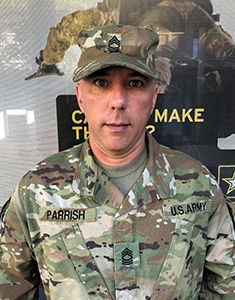 Master Sergeant (MSG) Zachary Taylor Parrish is a native of Madill, Oklahoma. He Entered active duty Army on March 1, 1999 at Fort Sill, Oklahoma, where he completed Basic Training and Advance Individual Training earning the Military Occupation Specialty (MOS) of a Field Artillery Cannon Crewmember (13B). MSG Parrish currently serves as the Military Science Instructor at California State University, San Bernardino (CSUSB), Reserve Officers Training Corps (ROTC). MSG Parrish awards and decorations include the Bronze Star Medal; Meritorious Service Medal (2OLC); Army Commendation Medal (6 OLC); Army Achievement Medal (5 OLC). MSG Parrish overseas deployments include Iraq (2), Afghanistan (2), Germany and Korea. MSG Parrish has a Bachelor's of Arts in Political Science from Central Texas College.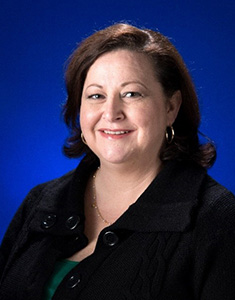 Dr. Dani Hodge is a developmental psychologist with a general expertise in autism and a specific focus on sleep disorders associated with autism and on parenting children with a spectrum disorder. She received her doctorate in applied developmental psychology from Claremont Graduate University. She has served as an adjunct faculty member in our Psychology Department for 20 years teaching a variety of courses including adolescent development, developmental research methods, cognitive development, marriage and family relationships, and the psychology of exceptional children. Dr. Hodge is a recipient of the Department's Outstanding Instructor Award. She serves as Director of Research for the CSUSB University Center for Developmental Disabilities and she has held academic positions at Chapman University, the University of Redlands, and San Bernardino Valley College. Dr. Hodge has published research on autism and false memory in children. Her papers appear in such prominent journals as Child Development, Psychological Science, the Journal of Autism and Developmental Disorders, and Research in Autism Spectrum Disorders.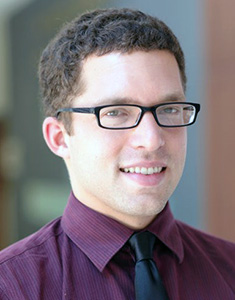 Dr. Jacob Jones is a clinical psychologist with an expertise in the analysis, assessment, and treatment of neurological disorders. He received his doctorate in neuropsychology from the Department of Clinical and Health Psychology at the University of Florida, Gainesville. He has been a post-doctoral fellow since 2016 at the University of California Los Angeles in the Department of Psychiatry & Biobehavioral Sciences. Dr. Jones has published over 20 articles on neurological, cognitive, emotional, and behavioral change over time in individuals with Parkinson's disease, HIV, and other neurodegenerative disorders. His papers have appeared in such journals as Neuropsychology, the Journal of International Neuropsychological Society, Human Brain Mapping, the Journal of Neuropsychiatry and Clinical Neuroscience, and the International Journal of Neuroscience. Dr. Jones will teach courses in clinical psychology and neuropsychology to students in our Psychology B.A. and Marriage and Family Therapy  M.S. Programs. Dr. Jones is a proud alumnus of the CSU system, having received his Bachelor's degree from CSU Channel Islands.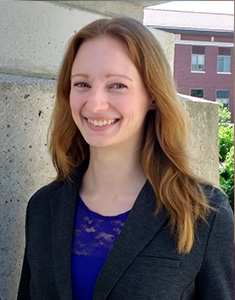 Dr. Miranda McIntyre is a social and personality psychologist with an expertise in self-presentation and in personality traits that predict interest and persistence in science-related fields. She received her doctoral degree in social psychology from Purdue University. Concurrently, she earned a graduate certificate in psychological statistics from Purdue. Dr. McIntyre has published research on acceptance goals, self-monitoring, and self-presentation, and on the development of person and thing orientations. Her writings also concern the implications of these orientations for the entry of women and minorities into the STEM fields. Dr. McIntyre has published her work in high-profile journals such as Personality and Individual Differences, the International Journal of Psychology, Social Psychology, and the British Journal of Social Psychology. She will teach undergraduate and graduate courses in personality, social psychology, psychological statistics, and research methods, among other topics, and she will mentor students in our Psychological Science M.A. Program.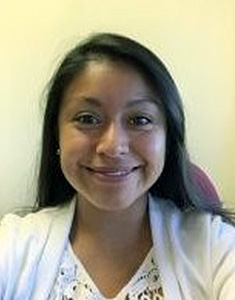 Dr. Maria Santos is a clinical psychologist with an expertise in the use of behavioral activation for the treatment of depression and in the cultural, economic, and community contexts of mental health outcomes. She received her doctorate from the Department of Psychology at the University of Wisconsin-Milwaukee. Subsequently, she completed a post-doctoral position in the Culture and Mental Health Lab at the University of Southern California. Dr. Santos has authored papers on functional analytic psychotherapy, with an emphasis on behavioral activation. She has also published research on mental health care in Latino populations. Her publications appear in the Journal of Latina/o Psychology, the Journal of Behavior Therapy and Experimental Psychiatry, Behavior Therapy, and the British Journal of Psychiatry, among others. Dr. Santos will teach undergraduate courses related to clinical psychology as well as graduate courses in our Marriage and Family Therapy M.S. Program. Dr. Santos is currently working toward clinical licensure in the State of California.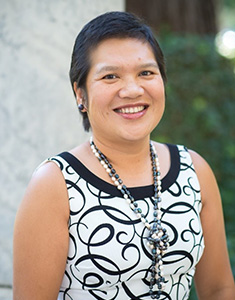 Prior to joining CSUSB, Dr. Nicdao was a tenured faculty and chair of Sociology at the University of the Pacific in Stockton, CA. She was trained as a medical sociologist at UC Davis, CSU East Bay, and completed her doctoral and post-doctoral studies at the University of New Mexico (UNM) and the University of Washington, respectively. Her collaborative research focuses on health disparities among minority populations and reflect her commitment to addressing and reducing social inequities. She is a faculty affiliate at UNM's Center for Participatory Research. Using a community-based participatory research approach, she most recently served as the primary research investigator for the Community Healing Project 2016-17 and the principal investigator for Stockton: Sharing our Stories 2017-18 project. Both projects were funded by Movember Foundation and the Prevention Institute, and focused on the mental health and well-being of boys and men. She is eager to build community-academic partnerships in the Inland Empire and engage in CBPR work with community organizations and CSUSB colleagues.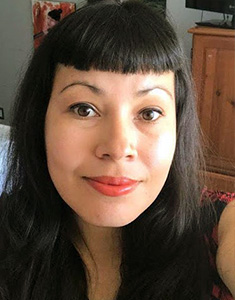 Dr. Paloma E. Villegas received her Ph.D. from the Department of Sociology and Equity Studies in Education at the Ontario Institute for Studies in Education, University of Toronto. She has a master's degree in Women Studies from San Francisco State University. Her research and creative work center the intersections between migrant illegalization, borders, race and gender in North and Latin America. She teaches courses on migration, transnationalism, race, gender, and community engagement.