Study Away Programs
Please Note: There are no trips currently planned for the 2021-2022 AY.
The opportunity to study away domestically or internationally—whether for a few days/week(s), a term or an entire year—is strongly encouraged.
In service-learning and service-focused trips, you have the opportunity to work side by side with locals on community-driven projects and issues. Partnerships are established locally to make sure your contributions and experience are both meaningful and sustainable. Through hands-on experience and local culture exposure, students learn and connect with communities, develop a new perspective in local and global issues and develop leadership skills that will enhance understanding, knowledge, and skills in becoming a global citizen. 
The Office of Community Engagement's Engage. Empower. Explore. service-focused programs are non-academic (no course/unit):  All CSUSB students and majors welcomed!
What to expect:
Highly immersive volunteer service experience
Learn how local experts tackle pressing social and economic issues with available resources
Team building and fun-interactive recreational experience 
A cultural/community experience 
Participation in guided reflection and group discussions
A community issue will be addressed in one of the following areas:

Community enrichment and infrastructure
Education and literacy
Environment and conservation
Food insecurity and homelessness
For more information on other international abroad trips, please visit CSUSB Study Abroad/Education Abroad. 
---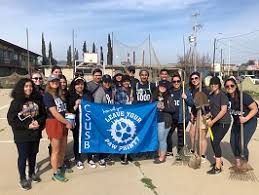 In partnership with the Office of Community Engagement, Center for International Studies & Programs and Student Recreation and Wellness Center, Adventure Program travel with CSUSB to Ensenada Mexico, a beautiful city on the west coast of Mexico for a week of service, learning and exploration. Our time will be spent volunteering and assisting the community and when not working on service projects we will experience the local cuisine and culture of this fantastic region. We will stay 4 nights at Rancho El Refugio, situated in a farming community in the hills overlooking Ensenada located just 10 miles east of the city. Highlight of the trip includes; volunteering in the community, ocean kayaking, exploring the local community, shopping, and enjoying the local cuisine.
PASSPORTS OR PASSPORT CARDS ARE REQUIRED FOR THIS TRIP.
---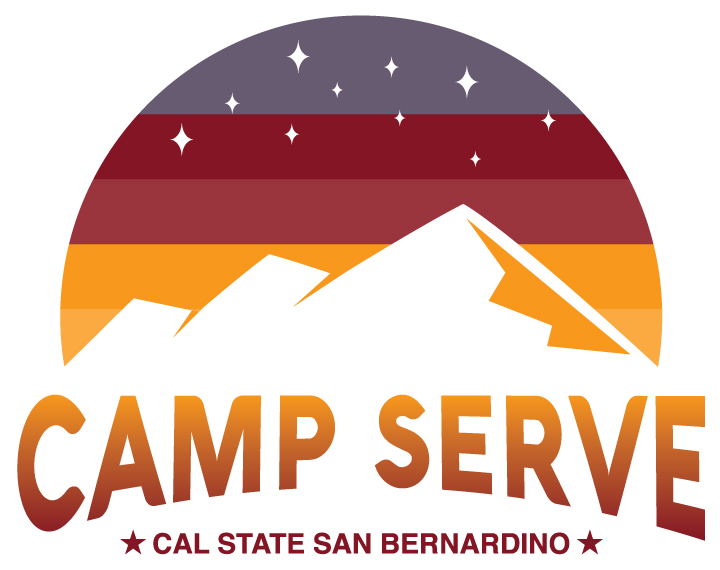 In partnership with the Office of Community Engagement, and Student Recreation and Wellness Center, Adventure Program we bring you Camp SERVE program!
Travel with CSUSB to a 3-day volunteer service trip. Centered on service and social awareness, participants have a unique opportunity to participate in local service projects alongside Inland empire non-profit partners. While learning about San Bernardino and Riverside County, Camp SERVE will start their journey at CSUSB by identifying ways to serve our local community and how to make a difference in the world around you.
 
View Camp SERVE Trip - December 2019. 
---