Why should you host a project site? 
Last year's event featured over 25 project sites that received assistance from over 300 CSUSB volunteers! Organizations who have benefited from Coyote Cares Day include:
Community Centers
Community Gardens
Food Pantries
City Park and Recreation
Schools
Neighborhood Associations
Through your participation, CSUSB students, faculty and staff develop an awareness your agency's mission and needs, which may foster future service and support. The service provided on Coyote Cares Day benefits our local community, your agency and the campus community - a "win" for everyone involved!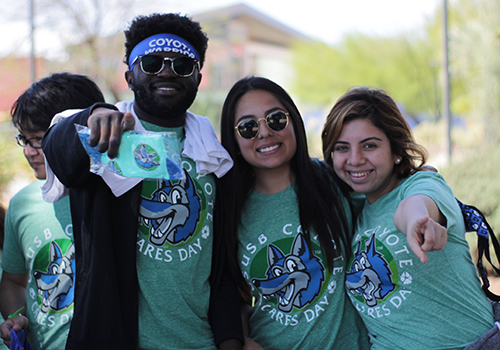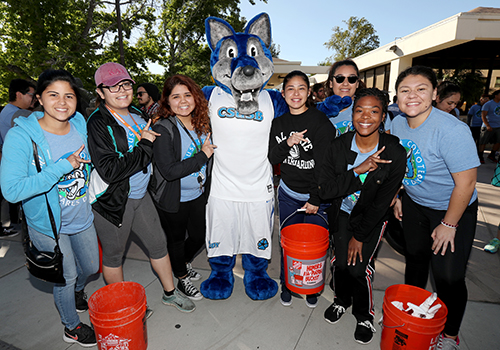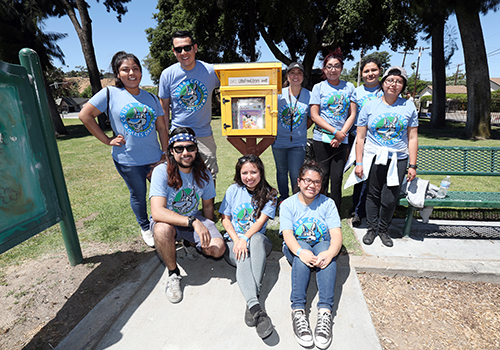 What type of projects?
As the popularity of the event has grown, we have found ourselves continuing to expand our outreach to compile enough projects for our CSUSB volunteers. As you begin to think about your participation, we encourage you to think outside the box for projects that will benefit your organization. Perhaps there is a project you've been intending to start but could use some extra hands to help?  Or a project that can be started in April and maintained by your regular volunteers for the summer?  Big or small, we look forward to all project submissions. Need ideas? Feel free to contact us via email at leaveyourpawprint@csusb.edu  - we can help brainstorm some ideas with you!
Overview of commitment to be a project site
Register to be a service site to include project proposal received by the Office of Community by no later than March, 9, 2020.
Project sites provide at least one staff member to be on site the day of the event to answer any questions or concerns.
Project site to prepare a short presentation on the programs provided by your organization and how volunteers benefit your organization.
If you have any questions regarding Coyote Cares Day, please contact the OCE office at 909.537.5793 or via email leaveyourpawprint@csusb.edu