Communication Studies Symposium
The Symposium celebrates you! Featuring awards and speakers, the Symposium helps you conquer anything.
Topics
No matter what you are interested in or what field you may wish to go into, there is a speaker session for you!
Alumni Panelists Featured
Alumni across many different fields will join us at this year's event. 
Tickets are FREE!
Attending the event is FREE. 
Lunch and Awards
At the awards ceremony, we also have a delicious free lunch.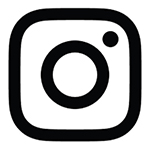 What happens if I show up late? Can I still get in?
Yes! Please just enter the room quietly and watch the door behind you.
Do I have to attend the lunch?
Each event can be attended or not attended as you choose with RSVP. We undertand you have busy schedules and that it can be important to meet other obligations throughout your day!
What are the requirements to attend?
Tickets are free and open to the greater campus community. This event is particularly relevant to individuals who are interested in what to do after graduation. 
How will the Symposium help me? How do I know how to use my degree in the field?
Attend and find out! This year's symposium is a student-led effort surrounding the students with all of the information they may need to go out into their respective fields following graduation with confidence. With panels on 'Getting my first job' and 'What employers expect,' seasoned professionals share keys to success in a warm, supportive and inclusive setting.
Who can attend?
Open to the greater campus community with RSVP, all are welcome to learn and grow with us. 
How much does it cost?
The event is FREE! Just make sure to RSVP early before tickets run out.
Do tickets run out?
They do! Get your FREE tickets as soon as the event registration opens to ensure your spot!
How can I get involved? How can I volunteer?
Watch for a call for volunteers. We look forward to your support of our event!