Meet Our Students and Alumni
Current MA Students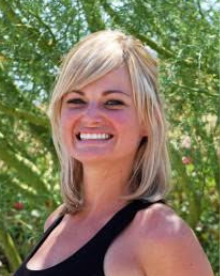 Alexandra Winner Bachus
My name is Alexandra Winner Bachus, I am originally from France and moved to the United States at the age of 14. I work full-time with my husband, we do third-party Energy Testing and Air Balancing. I love my family, hot yoga, gardening, eating an organic plant-based diet, hiking and humanity. I look forward to continuing to educate myself on the powers that control us. I feel very privileged in having the opportunity to continue enriching my knowledge through education.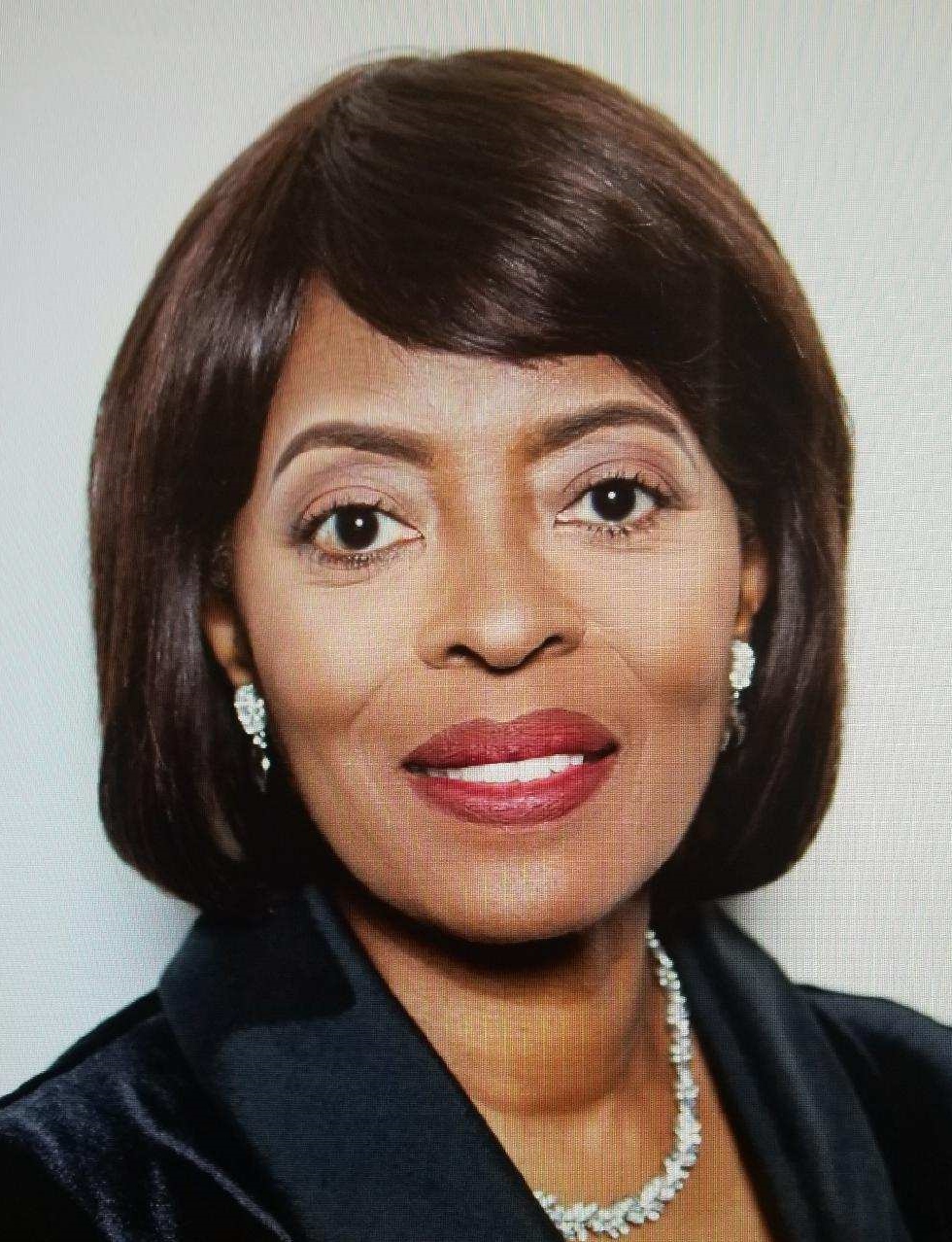 Dia Poole
Greetings! I am a proud Coyote alumna of the award-winning CSUSB College of Business and Public Administration and am currently serving as the immediate past president of the systemwide CSU Alumni Council. I am also an alumna of San Bernardino Valley College, the Jesse M. Unruh California State Assembly Fellowship, and Leadership Riverside. After a career in San Bernardino County government and the legislative, executive, and judicial branches in Sacramento, I have returned to CSUSB to prepare for my next phase: using the knowledge and experience I've gained to help Inland Empire community-based, nonprofit organizations develop effective outreach and advocacy programs. The MA in Communication Studies graduate program will strengthen my theoretical, quantitative, and qualitative skills to accomplish that objective.  
My professional and community service includes serving as director for public affairs and communications departments and programs; developing advocacy programs for legislators, judges, and attorneys; producing, hosting, and reporting for radio and television public affairs programs; recruiting CSUSB and Historically Black College and University candidates for graduate fellowships; serving as mistress of ceremonies for public events; and even serving as a pageant judge! I was born into a military family so I love to travel and spend my spare time (?) planning reunions for former schoolmates from around the world!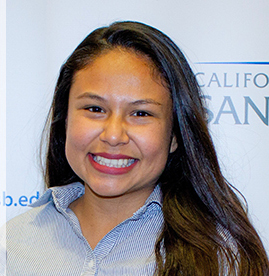 Gilma Ramirez
Hi my name is Gilma Ramirez. I am currently a graduate student attending CSUSB earning my Masters degree in the discipline of Communication Studies. My hope and dream is to one day become an excellent professor by teaching and inspiring others through my own passion. My favorite quote is tell me I'll forget… show me and I may remember… Involve me and I'll understand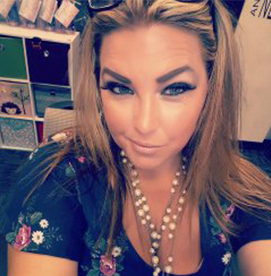 Leslie Leach
My name is Leslie Renee Leach- Kalinich and am a proud mother of four. I recently graduated from CSUSB this past June with a Bachelor's Degree in Communication with  a concentration in Human and Organizational. I just started my first year in the Graduate Program along with being accepted into the Graduate Teaching Associate Program. I do advocacy work on campus for domestic violence, human sex trafficking and stalking. I work for the Santos Manuel Student Union Osher Adult Re-Entry Center. Our center helps students that have a gap in their education find the proper resources to help them thrive and obtain their ultimate educational goals. I love helping others and enjoy watching other students succeed. I am honored and privileged to be a part of the Graduate Program here at Cal State University, San Bernardino.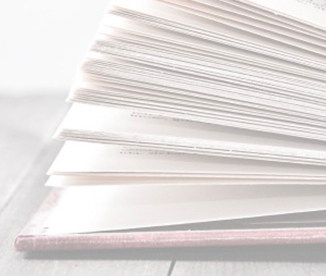 Loydie Burmah
I am currently developing my research interests in journalism, mass communication, critical, cultural, and queer studies. Currently receiving an M.A. in Communication Studies, after graduating with a B.A. in Mass Communication from CSUSB. Through my studies I seek to enhance my understanding of varied communication theories/concepts, as well as produce my own independent ideas/knowledge as a scholar and future professor. I am humbled and honored as a first-generation student to become involved in higher-level academia. I look forward to expressing my unique voice in the communication field.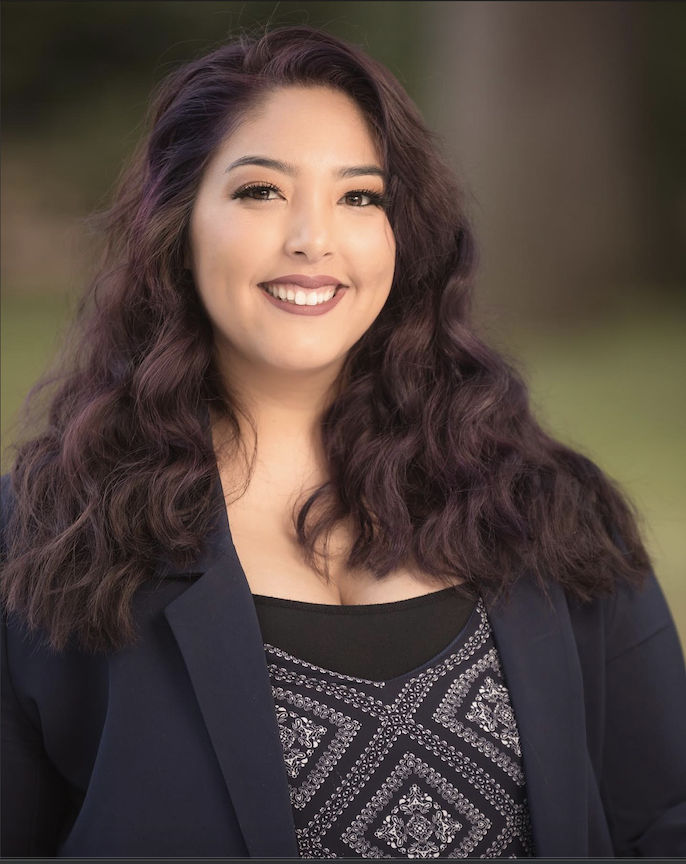 Megan Ruiz
I switched my major four times before I decided to transfer to CSUSB. Three certificates, four associate degrees, and one bachelor's degree later, and I am now honored to join the MA in Communication Studies graduate program as a CSUSB alumna! I received my bachelor's degree in Business Administration with a concentration in Human Resource Management, and I am now excited to study communication to complement my career. I am a huge nerd who loves Disney, photography, hiking, and traveling as much as possible. I am so stoked to be a part of this journey and see what doors open up along the way!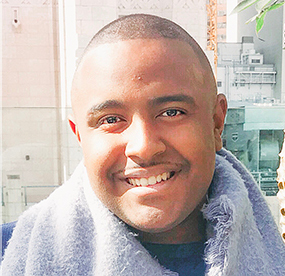 Michael Embry
Salutations! My name is Michael Embry and I am an entertainment cast member and special events team member at the Disneyland Resort in Anaheim. In addition to this, I also sing and record professionally with the Walt Disney Studios and Cast Choir! I am honored and elated to be joining such an esteemed masters program at CSUSB and look forward to future enrichment. I joined the program because of my deep love for communications and how big of an effect it has on the world. In my free time, I enjoy spending time with family as well as traveling. My favorite color is lavender/lilac and favorite movie is Life of Pi.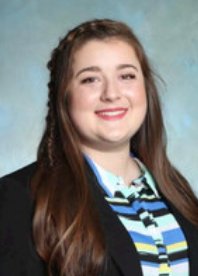 Rebekah Waddell
I am a first-year graduate student at CSUSB. I earned my bachelor's degree from California State University, Fullerton in Communications with an emphasis in public relations. I was inspired to major in PR because of my passion for pop culture and electronic entertainment. After earning my master's degree, I hope to pursue a career in entertainment PR and start my first novel. My hobbies include reading books paired with a cup of chai tea, developing my photography skills, and watching musical theatre.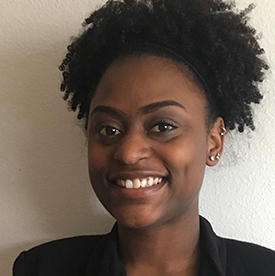 Rhejean King-Johnson
I am attending California State University, San Bernardino (CSUSB) to complete my Communications Studies, MA and I have also received a bachelor's degree in communications with an emphasis in Public Relations from (CSUSB).  Before attending CSUSB as a Communication Studies graduate studies and entering into the Graduate Teaching Associate program, I worked full-time as an events and membership communication coordinator at the Apartment Association of Greater Los Angeles...and completed an internship at LAGRANT COMMUNICATIONS assisting the Account Executive with various communications materials such as social media posts, pitched to media, researched, drafted general correspondence, participated in brainstorming and interview sessions...Throughout my studies, I spent quality time with friends and family while enjoying the things I'm passionate about, such as reading, being adventurous, hiking, self-care and smiling.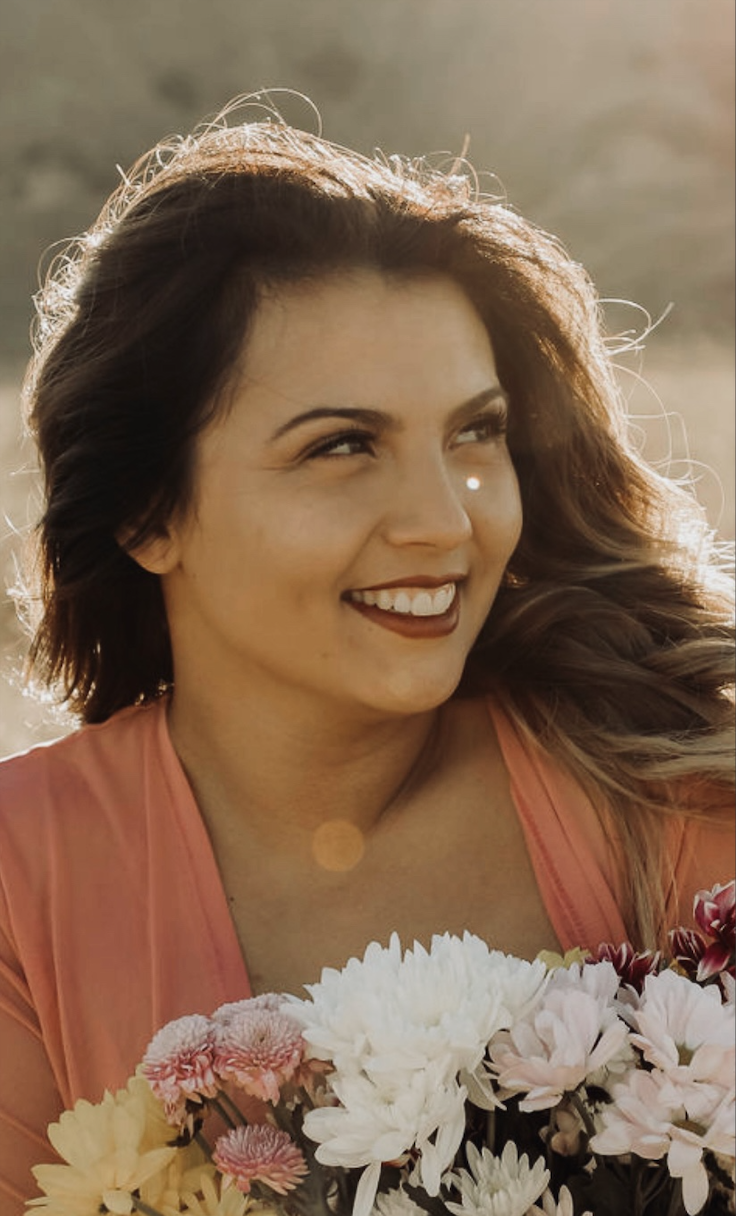 Samantha Sweetleaf Santana
I am a first-generation college student from Hemet, California, and I am the mother of two beautiful children. I am thrilled to be part of the MA in Communication Studies graduate program! My goal is to become a communication professor at the university level. I fell in love with communication after my first speech competition at my community college. I instantly switched majors. I have since participated in several speech competitions and the annual debate competition held at CSUSB. I love to ride dirt bikes, work out, and spend time with my family. I'd like to thank my parents, my love Aaron, and all of my CSUSB faculty for always being extremely supportive.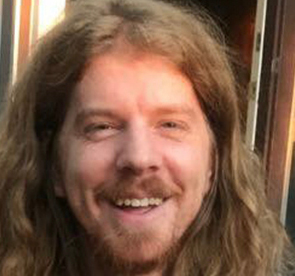 Sean Maulding
After graduating from Riverside Community College, I began my B.A. degrees in English Linguistics and Human and Organizational Communication Studies, with the goal of teaching my way through higher levels of education. I'm thankful to be in this program, because it has opened to me wonderful experiences, including working for our student paper and working as a graduate instructor, teaching oral communication. Through research, I get to study how gender and the reactions to various gender performances are communicated in-person and through media. My interest for studying gender and for joining the fight for gender equality grew as my education helped me understand not only my own identity, but also the oddly gendered world around us. For the next 1/20th of a score, my thesis research seeks to explore the acceptance of the trans community from the perceptions of trans students, themselves, at CSUSB.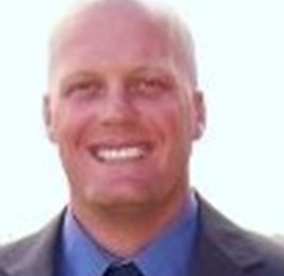 Steve DeWalden
First and foremost I am a husband, a father of two, and a first-year graduate student. I am a Marine Corps combat veteran with a B.A in Communication Studies with a human and organization concentration. I decided to apply to this particular program due to the great experience I had as an undergraduate student here at CSUSB. The professors I have been lucky enough to interact with have been both challenging and supportive. I am exploring interests in several areas of communication to include theory, intercultural, and instructional communication. I ultimately want to teach in the classroom but am interested in researching how food intersects with communication and how the information gained might be used to reduce negative ethnocentric views and cultural misconceptions.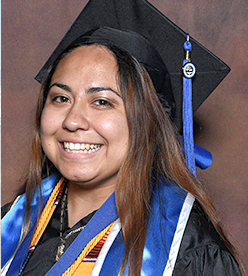 Aida Jimenez
I graduated from CSUSB in 2018 with my bachelors in Communication Studies with an emphasis in human and organizational communication. I was inspired to apply to the graduate program here at CSUSB, because of all the amazing professors who helped me while I was an undergraduate student. CSUSB is such an amazing school, the faculty is very helpful and welcoming. My goal is to graduate in two years, I also want to build connections and be able to attend at least one communication conference.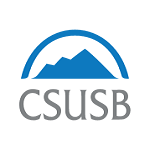 Angela Dimitrovska
I am a Fullbright graduate student and just completed my first year which were primarily pre-requisite courses. My scholarly interests are in media studies and specifically, I am focused on children's media literacy. During the summer of 2014, I got two internships in New York; one working with Little Airplane Productions and the other working with Sesame Street. I also attended the Prix Jeunesse International May 30-June 4, 2014, in Munich, Germany for which I judged children's programming and was invited to attend the festival.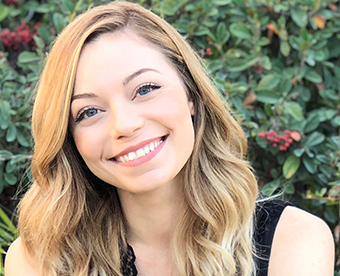 Angelina Burkhardt
After completing my B.A. in Mass Communication here at CSUSB in 2015, I realized that there was so much more I wanted to learn in the communication studies discipline. So, I decided to pursue my M.A. in Communication Studies here at CSUSB shortly after. While pursuing my degree, I have also had the privilege of serving as a graduate teaching associate, which has been a true joy. This program has by far been my most rewarding endeavor. I have gained a wealth of knowledge within the discipline, along with a passion for instructional communication and teaching. Our department's strong sense of community, and level of support and engagement from both faculty and students, has contributed immensely to my growth and success as a student and a scholar.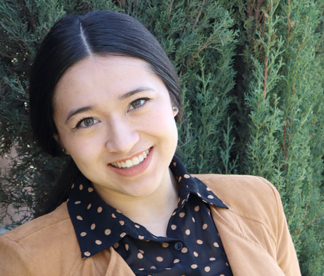 Ariana Cano
Coming from a media and film studies background, my previous research interest was to explore media representations of Latinas and the ideological messages attached to those productions. My research now involves critically analyzing self-presentations on social media sites. I am interested in the way marginalize groups, in particular indigenous, Latinx, and/or Chicanx use social media sites to revolutionize their representations and promote their artistic culture. I hope to identify how social media platforms can create opportunities of recognition for marginalize groups that continue to be underrepresented/misrepresented in traditional media. My focus has expanded to cultural and gender studies. My goal is to obtain a PhD in Communication Studies within the near future.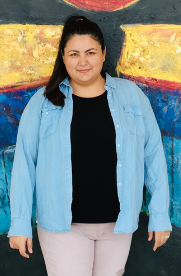 Asiria Arana
I transferred from RCC in 2016 and received my bachelors in Communication with an emphasis in Public Relations from CSUSB in 2018. For a long time I knew that I wanted to become a professor of Communication, so applying to the Masters in Communication program was the next step in my academic career. The program offers all the resources and opportunities to become a successful student and facilitates the tools needed to advance in the field/career. All the professors I have met along the way have been extremely supportive and encouraging during my time here. CSUSB has an amazing sense of unity, the faculty and cohort really make you feel welcome and want to see us succeed. We are rooting for you to come and join us next year!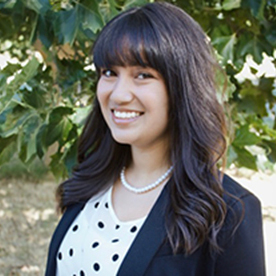 Chelsea Galvez
I applied for the Integrated Marketing Communication (IMC) Graduate Program right before graduating from CSUSB with my bachelor's degree in Communication Studies. I felt like I had some unfinished business to tend to and wanted to further develop the Public Relations and Marketing side of my degree. Once starting the IMC program, I never looked back. The program's design helped me to not only make new friends but challenged me to think differently and outside the box. It's not just the curriculum that makes a difference, it's the faculty and staff that bring it to life.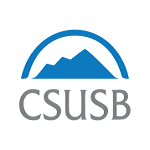 Danielle White
I received my Bachelor's of Art in Communication with a Public Relations concentration and a minor in Marketing, I am currently enrolled in the Master's program for the Integrated Marketing and Communication. It is my goal to work in a position with a corporation related to marketing or PR.
My background experience has predominately been within the entertainment industry and nonprofit organizations. I have worked with a radio personality, reality TV star, and Create Now.
I have tons of advice I would offer new graduates, but the most important advice that I have is to use your time wisely. My first quarter I thought that I would be able to maintain my social life, while working full time and going to school, I quickly learned that sacrifices were needed if I was going to be successful in this program.
'Success is not final, failure is not fatal: it is the courage to continue that counts.'
― Winston Churchill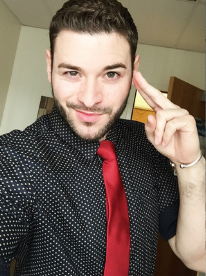 Francisco Rodriguez
I come from a Hispanic-Portuguese family background, born in Washington state and raised in Southern California. I was excited to join the graduate program because I believed it would provide me with the tools necessary to go above and beyond with research and my personal goals. Grad school is like it's own little family of eager people who encourage each other to think outside the box and to remember why we're still in the education system. I want to become a professor someday like many of my peers and it is exciting to be part of CSUSB as I venture out in other workplace fields to diversify my resume. 
I would describe myself as a out-of-the-box artist thinker. The reasons I give myself that title is because I tend to have many ideas that sometimes flow within the lines and other times are way outside of the lines. I see communication as a form of art as I do the rest of the world. I am a huge advocate of competition, challenges and constructive criticism while at the same time I advocate for intersectionality, self-growth, self-love and expression. I do not believe in things being in our destiny. I think people are what they make themselves to be and they get what they strive for. Obtaining my masters degree brings me a step closer into the future I always envisioned myself. 
I love writing, I have 4 poetry books out. I love anything related to art (architecture, museums, physical art). Bridesmaids is my favorite movie and Christina Aguilera is my favorite singer. Details make all the difference in the world to me. At the end of the day, it's about growth and storytelling. Fighting for things that are our right. Existing to make a change and educating ourselves to make an impact in our communities and for ourselves.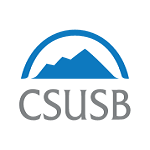 Han Yin
I am an International student hailing from China. I was a Mass Media Communication major in my undergraduate education. Now I am interested in Public Relations and Marketing, so I am pursuing my graduate degree in Communication with the Integrated Marketing Communication track. I want to find an internship after I graduate in anything related to marketing!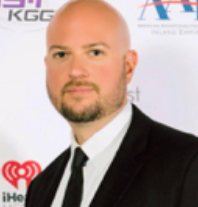 Jacob Poore
Jacob (Jake) Poore is a Communication Studies graduate student at CSUSB enrolled in the Integrated Marketing Communication (IMC) track.  He also holds a job position at CSUSB as the Coyote Radio and Advertising Coordinator where he oversees two award-winning student programs; Coyote Radio and Coyote Advertising.  Jake is also an Adjunct Faculty within the Department of Communication Studies at CSUSB; teaching a practicum course in strategic communication and interpersonal/organizational communication.  Jake is also a long-time member of the American Advertising Federation.  He served as Vice President of the Inland Empire chapter in 2011-2012, President of the Board in 2012-2013, and Education Chair for many years after.  In 2016, Jake was elected to serve in a higher role with AAF, District 15, which supports all AAF professional and student organizations throughout Southern CA and Western NV.  He is currently the incoming Vice Governor for District 15 in addition to serving as the Club Advisor for AAF-CSUSB.
Fun Facts: 
Jake is one of only a few people at CSUSB who have been a student, faculty, staff, and alumni – all at the same time!
Jake started college as a music major and was a former lead singer of three rock/punk bands from 2002 – 2012!
Jake has climbed to the top of the highest peak in the Continental United States (Mt. Whitney), twice!
Marisol Botello
I attended and graduated with my BA in Communication Studies with a Concentration in Mass Communication in 2012. Since graduating, I worked in the hispanic radio industry as both a traffic reporter and in the promotions department. After leaving the radio industry I joined a small company called Intern Queen where I was a Community Manager and worked with college students across the US and Canada helping them secure internship opportunities as well as giving them career advice. I currently work on campus at the department of Public Administration where I help students with administrative tasks as related to the MPA program. I am very excited to finally start my Masters degree in Communication Studies. After I obtain my MA in Communication Studies, I hope to teach at the college level part time some day as well as become a Communications Director in the educational field.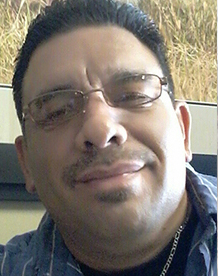 R. A. Contreras
A re-entry student, I will be obtaining my Master's degree in Communication in May 2018. For my culminating experience, I will be designing a handbook on how ex-offenders released from incarceration can better communicate after release into society. A lifelong resident of San Bernardino, I have two adult daughters and previously received a Bachelor in Liberal Studies from CSUSB in 2014. I was a journalist for 20 years and enjoy travel as well a good game of Scrabble.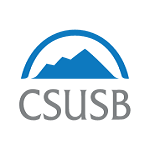 Sabrina Roberts
I am a Detroit Native who lived in Florida before settling in Southern California. I earned my undergraduate degree in Communication (with an emphasis in Public Relations) from Cal Poly Pomona in 2010.
Currently, I am a second-year Integrated Marketing Communications master's degree candidate and I teach COMM 120 as a Graduate Teaching Associate. I love teaching college, and I am interested in public relations, social media management, marketing and higher education. My goals are to continue teaching communication part-time while working in a marketing/ public relations role.
Grad tip: In graduate school, you may get overwhelmed by different responsibilities and obligations. Just remember to take a breath and do the most important tasks first. Maybe sure to prioritize your time to avoid stress.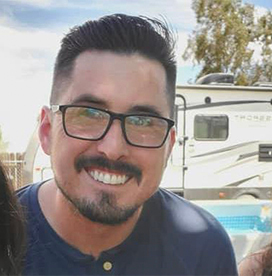 Shane Burrell
I am a Graduate Student in Communication Studies conducting research in Innovative Technology and Human interaction in Communication research and in Cultural Studies in Communication specifically in Latino/Chicano studies and research. I am a First-Generation college student, who is active in the Latino/Chicano community. I aspire to achieve a PhD in Communication Research and come back to a CSU school to teach Communication in Innovative Technology and Cultural Studies.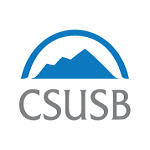 Stacy Wiedmaier
Originally from Missouri, I graduated with a journalism and broadcasting degree before relocating to Southern California to work as a print news reporter with Gannett. Now producing local television news, I hope to climb the corporate ladder far enough to become an executive producer of investigative reports. 
Grad tip: Once you survive COMM 600, the hardest part is over. Don't give up!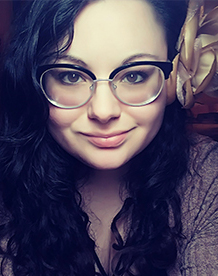 Victoria Luckner
I started out as a community college student at Riverside City College. After earning my A.A. in Communication Studies in Spring 2014, I went on to receive my B.A. in Human and Organizational Communication here at CSUSB in Spring 2016. In Fall 2017, I stated pursuing my M.A. in the Communication Track while teaching sections of COMM 120 through the Graduate Teaching Associate (GTA) program. My main interests in communication are: Interpersonal, Intercultural, and Gender Studies. I am currently completing my thesis on how Disney uses 'feminist' ideologies in their animated films. My future goal is to become a professor at a community college to inspire more students to choose communication studies as a career path.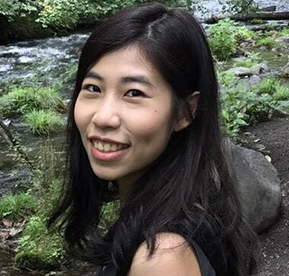 Wen-Yueh Shu
I am an international student from Taiwan. I received my bachelor degree in Applied Linguistics and Language Studies major and then applied for the Integrated Marketing Communication Graduate Program. It is my third year in the program and I am currently writing my thesis. I am fortunate to be one of the students in IMC program. It is a growing subset in the communication discipline. The combination of communication and business shapes, nurtures and prepares me to be competitive in the industry. I got an opportunity for an internship in a giant insurance company in Taiwan- Cathay Life Insurance and have a taste of flavor in being a strategic marketer. The department and professors have been supportive and eager to help student's growth and success.