Team at 2018 WSCA Competition
The forensics team had a fantastic showing in the WSCA debate competition.
Students Selected for Annual CAST Speech Tournament
The Forensics team delivers invitations to students who were selected by their Comm 120 instructors to compete
Students Win at Debate Competition
Students Tejwant Brar and Oscar Lobos take home 3rd place in "Dramatic Duo" Debate Competition at WSCA under the guidance of Professor Amy Wassing.
Students travel to the capitol to compete
The Forensics team travels across the west to compete.
Bronze Medal at Forensics Tournament
American Parli debate students Melissa Cardonato & Lorena Lemos took the BRONZE in Novice debate at their very first competition against 18 other schools at the Griffin Invitational Forensics Tournament in El Cajon, CA. An impressive feat!
Awards won in debate
Happy students display awards after a successful debate competition.
Multiple Medals Won in Debate Competition
From December 1-3, the 14-member Forensics team traveled to Longview, Washington and came home with three medals. Says Professor Amy Wassing, Faculty Advisor to the team, "I am very proud of their performance..." 
Students at debate competition
Students learn teamwork, competition, goal-setting and public speaking as part of the team.
The Coyote Debate team focuses on real-world argumentation using the format of American Parliamentary Debate with topic areas coming from current events, national and international issues of a political, social or ideological nature.
We are a successful, competitive debate team that travels both locally and nationally.
This style of debate is based on two-member teams competing against other Colleges and Universities.
Topics are given to competitors with 20 minutes of preparation and then they go straight to debate.
With this "real world" style of argumentation and debate, students are educated on how to translate their debate abilities to skills that they can maximize in life after college.
The class offered for this activity is Communication Studies 382.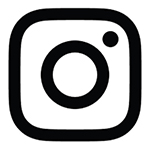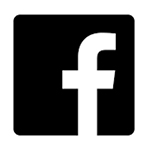 Is there a brochure for the Forensics Team?
Yes!
or get a hard copy in the Communication Studies Department Office in UH-018.
Why should I join the team?
By joining the Forensics Team you are giving yourself the opportunity to grow as a person with a team. It will also provide opportunities to: Get out of your comfort zone, Travel with the team to meet new people. Boost your resume. Gain hands on experience in constructing arguments and developing critical thinking skills. Challenge your worldview by learning diverse ideas and new cultural perspectives. Represent CSUSB and show your Coyote Pride!
I want to be on the team, but I don't have room in my schedule. Is there an option for me?
Yes! Talk with our Forensics Director about a team contract.
Is there a class associated with the Forensics Debate Team?
Yes! Comm382 is offered year round and is the class offered for this activity