The Coyote Chronicle newspaper takes home a fourth place award at the 2018 Associated Collegiate Press Associated Collegiate Press Awards Contest, a big honor for the campus newspaper of California State University, San Bernardino.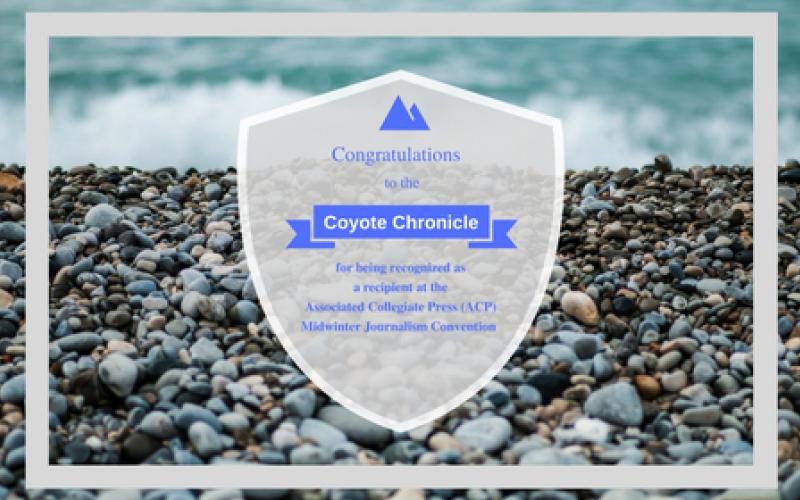 This "Four-Year Less-Than-Weekly Newspaper Award" is due to the collective effort put in by the writers, designers, editors, photographers, and all other groups associated with the success of this student-run newspaper.
The Associated Collegiate Press reviews work done by colleges, individuals, and groups within college media organizations, and selects the best performers as winners.
A total of thirteen campuses in California and hundreds of student journalists from across the nation applied for awards at this contest.
The Coyote Chronicle is proud to have over 60 students serve on staff as the independent voice of the university.
ABOUT COYOTE CHRONICLE: A campus newspaper for California State University, San Bernardino that consists of students' own stories, experiences, photos, and opinions. Since 1965, students have contributed to designing, writing and editing this newspaper and are the backbone of its success. This paper is released bi-weekly and is available in print and online. http://coyotechronicle.net.