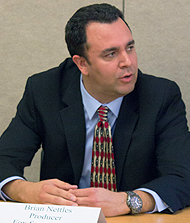 Brian Nettles
Producer Fox Sports West
Alumni Brian Nettles has been a producer of some of the largest professional sports shows on television, covering the Dodgers, the Ducks and the Angels.
After getting his degree in Communication Studies with a concentration in Media Studies, he has worked for major networks including Fox Sports West, KCAL and the NFL Network.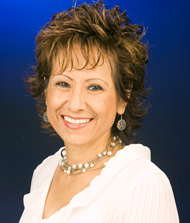 Carmen Murillo-Moyeda
Public Affairs Marketing Specialist CSUSB
Mrs. Carmen Murillo- Moyeda chose to enter the Undergraduate and Graduate program in Communication Studies at CSUSB.
Carmen commended various Professors that mentored her through the Graduate program for their support and guidance. A few of her Professors that dedicated their time to assisting her through the program successfully were Dr. Brian Heisterkamp, Dr. Risa Dickson and Dr. Mary Fong.
Carmen strongly believes it is up to us to determine our own success. She emphasized 'Things do not come to us, we have to go out and make it happen.'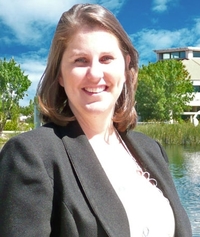 Ginger Ontiveros
Executive Director Victor Valley College Foundation
Alumni Ginger Ontiveros attended Victor Valley College and transferred to CSUSB where she obtained a Communication Degree. She currently works as the Executive Director of Victor Valley College.
With her many years of experience Ginger provided great advice for CSUSB students. 'Find a way to get experience and make sure it's as close as where you want to go because that will accelerate your career and provide you with some networking contacts that can help you when you graduate.'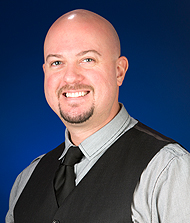 Jacob Poore
Marketing/Communication Specialist CSUSB
Jacob leads Cal State San Bernardino's successful Coyote Advertising Program.
Coyote Advertising is an applied communication 'laboratory' where CSUSB students develop their skills in strategic communication, marketing, advertising, and public relations.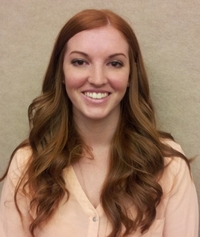 Katelyn Eaton
DodgerVision Crew Member Los Angeles Dodgers and Game Day Director Ontario Reign Hockey
Katelyn Eaton explains that she enjoyed getting a Communications Degree, saying, 'I got involved in the school and on campus, I worked for Local Matters and the video department. I feel that this helped to build real world experience.'
She gives this advice to current CSUSB students, 'find the programs that are offered, get involved, and take the classes that offer specific skills.'
Looking back on her experience here at CSUSB, Katelyn happily remembers two of her communication professors, Dr. Metts and Professor Wichman. '...Both of them made my experience here the best,' said Katelyn.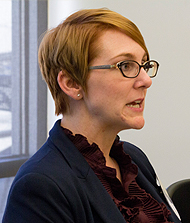 Kelly Koehler
Account Executive Westbound Communications 
Koehler graduated from CSUSB with a bachelor's degree in Mass Communication.
She now works for Westbound Communications, as an Account Executive and as an Intern Program Coordinator. 
Her advice to students is to 'embrace it, take every single opportunity that comes your way, even if it may not be directly connected to what you think you want to do, it can always open the door for you.'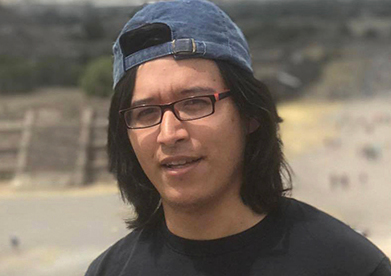 Luis Esparza
I identify as Queer, Joto, Mexican-American, and most importantly, a social justice warrior. My experiences as a queer person of color have ultimately shaped the direction of my research. Much of my research is centered around de-colonial theories and methodologies. That is, de-centralizing European ways of knowing as 'universal knowledge' and centering subaltern and indigenous epistemologies. As a Graduate Teaching Assistant, my pedagogy style has also been greatly influenced by de-colonial thinkers like Paulo Freire, Frantz Fanon, Gloria Anzaldua, Bell Hooks, and Enrique Dussel, and Ramon Grosfoguel.  With my research, activist work, and methods of teaching, I seek to humanize and empower myself, my students, and our community in order to liberate and transform our world. I hope to one day see a world free of eurocentrism, racism, hierarchization, homophobia, transphobia, machismo, patriarchies, and any other kind of systems of oppression. Un mundo sin fronteras!"Though we tremble before uncertain futures may we meet illness, death and adversity with strength may we dance in the face of our fears." ― Gloria Anzaldúa  "Washing one's hands of the conflict between the powerful and the powerless means to side with the powerful, not to be neutral. " ― Paulo Freire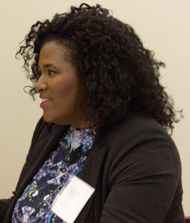 Melanie Hunter
Account Manager (Publicist) CLD PR and Chic Little Devil Style House
Ms. Hunter currently works as an Entertainment/Fashion publicist in the Los Angeles area and continues to expand her interests in the field of entertainment.
Hunter made the final decision to change her major to Mass Communication after classes with Professor Smart and began interning early to gain as much experience in the field as she could, while simultaneously working at Radio Disney and retail stores.
When asked what her favorite aspect of being a Communication Major was she replied, 'I just liked the idea of talking about relevant things...'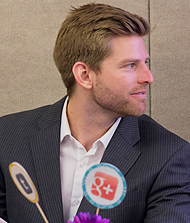 Paul Dudley
Promotions Director KOLA 99.9
Our very own Coyote, Dudley graduated from CSUSB in 2011 with a Bachelor's in Mass Communication.
He is now working full time for the Radio Station KOLA 99.9 FM, as their Promotions and Marketing Director, and works part time as a radio personality for 96.7 KCAL.
When asked about how he landed his career, he mentioned he was very fortunate. He was MC'ing an event for his fraternity and he was introduced to the General Manager (GM) who is now his boss. The GM invited Dudley to do an internship with him just three months before graduation.
When asked about what advice he would like to give students, Dudley said, 'The biggest thing is don't rely on these job websites, like Career Builder and Access. You need to go out there and get internships, meet people, and work from the bottom up.'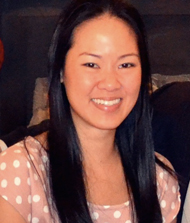 Savinee Dancs
Program Manager Google
After obtaining her graduate degree in the Department of Communicaiton Studies, Alumni Savinee Dancs now works at Google on high profile projects including google maps, geo data, and trust and safety. 
Prior to her work with google, she worked jobs in communication, marketing PR across the globe in the U.S., Singapore and Thailand.
She also serves as the international coordinator for the nonprofit Bookshare.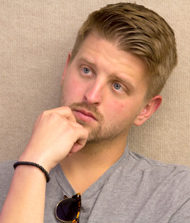 Sean Mason
Producer & Video Editor Lucas Oil Products
Since graduating in 2012, Sean has worked on commercials, features, on set, and much more.
It wasn't until he enrolled in a video production class with Professor Metts for fun that he realized Communication was where his passion lies.
Eventually changing majors and pursuing his newfound interest, he took on a position with our very own television broadcasting station here on campus, Local Matters. The experience gained in Local Matters was such a positive one, he continued with the program and eventually took on a position working for the station.
When asked what he considered to be the most vital experience from his time at CSUSB he confidently replied, 'The thing that I learned the most for sure is just the concepts of video production, which never changes.'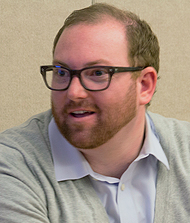 Wesley Davenport
DodgerVision Crew Member Los Angeles Dodgers
Wesley Davenport is living the career he only could have dreamed of. Wesley is currently an employee for the Los Angeles Dodgers working with the video production crew.
Davenport graduated from CSUSB in the spring of 2013 with a B.A. in Mass Communication as well as a minor in Film Studies. 
When asked about how his experience is at Dodger Stadium with that organization, he summed it up with one word: 'wonderful.' 
He has some guidance and advice for any person that has a goal of a career in the Communication field. 'You don't have to go far for internships. KOLA-FM, The 66ers in minor league baseball, minor league hockey all have great internship programs. You don't need to be in Los Angeles if you can't afford to go far. The important thing is you just have to go for it.' 
'17 Alum to Attend Law School
A recent PR major was accepted to law school. Congrats!
Student Sabrina Brooks
Student Sabrina Brooks was recently hired by Kia Motors Headquarters USA in Irvine, California where she will work with the communications and PR teams.
Comm. Student to Intern at Library of Congress!
Kaitlyn Norris will be working at the Library of Congress through the HACU National Internship Program.
30 Under 30 Award to Alum!
Alum Manny Sandoval has been selected by his assembly member as one of the "30 under 30" Amazing!