Demonstrations: Math, English, Music, Special Education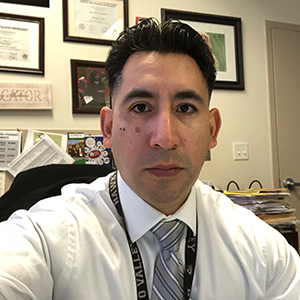 Jose Gomez, Math, Arroyo Valley HS
Mr. Jose Gomez
Program Specialist: Demonstration Teacher
High School Mathematics Demonstration Classroom
Arroyo Valley High School
 
I have the privilege to be able to teach mathematics at Arroyo Valley High School in the San Bernardino City Unified School District.  I graduated from Colton High School and I went straight to San Bernardino Valley College; after completing my Associates Degree, I transferred to California State University San Bernardino to pursue a degree in Mechanical Engineering.  It was during my first year in Mechanical Engineering that I noticed I had a gift for teaching. I was tutoring in the math labs where my passion to teach truly began.  I was able to help so many students during the math labs, and in those moments, I knew that this was my calling. I chose took teach Mathematics because that was the main subject I was tutoring in the math labs. In addition, students were learning and getting better grades. I became a very popular tutor and I enjoyed every moment.
 
After completing my degree in Mathematics from Cal State, I enrolled in a Teaching Credential program at the University of Redlands, and soon obtained a teaching position at San Gorgonio High School. I taught at San Gorgonio High School for seven years, then transferred to Arroyo Valley High School, where I am currently in my fifth year. During my twelve years of teaching, I always want to grow as an educator, so I went back to school to work on my Masters in Administration at the University of Redlands.
 
I have taught varying courses in Mathematics, including Algebra, Geometry, Algebra 2, CCMP Foundations, and Integrated Math.  Currently, I am teaching Integrated Mathematics 1, Accelerated Integrated Mathematics 2, honors, and Integrated Mathematics 3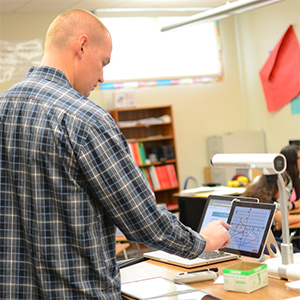 Treg Painter, Math, Curtis MS
Treg Painter
Math, Curtis Middle School
SBCUSD

My name is Treg Painter and I am a Demonstration Math Teacher at Curtis Middle School in the San Bernardino City Unified School District. I have been teaching for 9 years and I am passionate about my teaching career. I love to grow my practice by attending professional development; what drives me is technology use in the classroom, positive interactions with students and using data to guide my teaching practices. I love to also work with staff and inspire new teachers. For 4 years I have been working with CSUSB's Robert Noyce Program. This is a program that supports scholars who are interested in a teaching career.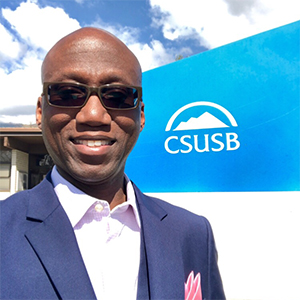 John Brannon,
Music, San Gorgonio HS

John regularly shares his musical experience and teaching prowess as workshop clinician and guest orchestra conductor across Southern California. Once named "Music Educator of the Year" by California State University San Bernardino, and "Teacher of the Year" in Victorville, CA., John has coached and directed orchestras at all levels throughout Los Angeles and San Bernardino Counties since 1994. As a graduate and credential recipient of Cal State San Bernardino, John is in his 20th year teaching public school music. He is currently the director of choral and orchestral activities at San Gorgonio High School in San Bernardino, California.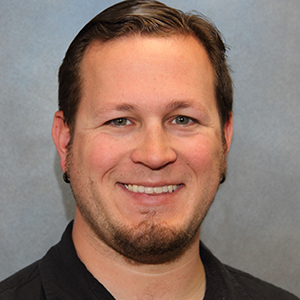 Mischa Tacchia
English, Indian Springs HS

Mischa Tacchia has taught English in the San Bernardino City Unified School District for the last twelve years. He is currently a Demonstration Teacher at Indian Springs High School, where he teaches Junior English and AP Language and Composition. In addition to teaching, Mischa is also a WASC Coordinator who frequently serves as a chairperson on WASC Visiting Committees. He is an accomplished grant writer and was awarded SBCUSD's Golden Apple Award in 2014. Mischa attended Cal State University San Bernardino where he earned his Bachelor's in Creative Writing, Single Subject Teaching Credential, and Master's Degree in Public Administration.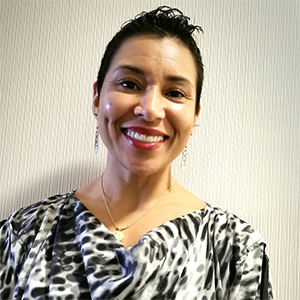 Angela Olton
Ed Specialist, RSP, Golden Valley MS

My name is Angela Olton and I am a 6th and 7th grade Inclusion/RSP Special Education teacher at Golden Valley Middle School.  I hold a Bachelor of Business Administration degree from the University of La Verne and a Master of Arts in Education degree from Claremont Graduate University.

I co-teach alongside general education teachers for Math, Science, and History. I also teach an Academic Enrichment elective for my 6
th grade Special Education students where we focus on additional academic support in the core subject areas, as well as the strengthening of basic skills in the areas of reading, reading comprehension, and mathematics. My goal is to create independent critical thinkers fit for the 21st Century. This is done through the implementation of a multitude of teaching strategies creating engaging experiences to make the students' learning meaningful and long-lasting.