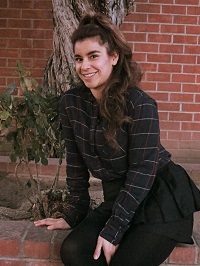 Ms. Crystal Rodriguez, Jefferson Elementary School – Riverside Unified School District, Dual Language Immersion 4th Grade Teacher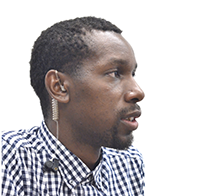 Dr. Brice Scott, Mesa Linda Middle School - Adelanto Elementary School District, Assistant Principal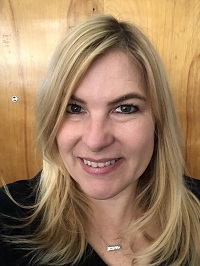 Ms. Mitzi Figgins, Crafton Elementary School - Redlands Unified School District, 2nd Grade Teacher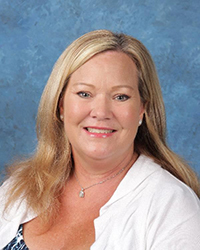 Ms. Tiphanie Caskey-Lamb, Crafton Elementary School – Redlands Unified School District, Transitional Kindergarten Teacher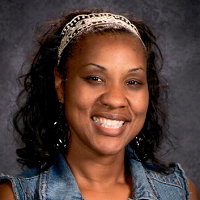 Ms. Rikayah Phillips, Dr. Martin Luther King, Jr. Middle School – San Bernardino City Unified School District, Dean of Students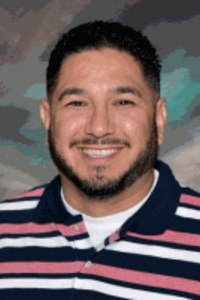 Mr.  Jess Sanchez, Ramona Elementary School - Moreno Valley Unified School District, Teacher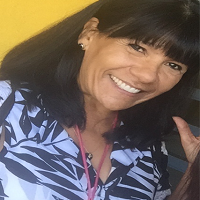 Ms. Martha Lyon, University Center for Developmental Disabilities (UCDD), Special Education Specialist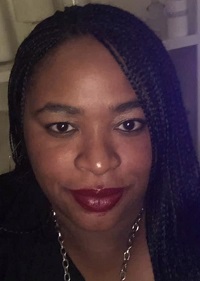 Ms. Deniesha Culverson, Indian Springs High School - San Bernardino City Unified School District, Program Specialist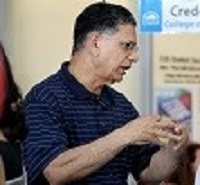 Dr. Joseph Jesunathadas, CSUSB, College of Education - Teacher Education & Foundations Professor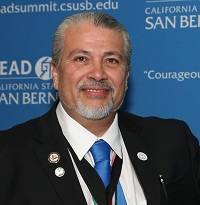 Dr. Enrique Murillo, CSUSB, College of Education - Teacher Education & Foundations Professor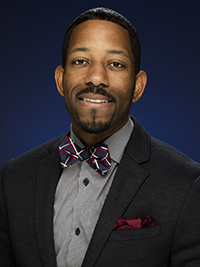 Dr. Wil Greer, CSUSB, College of Education – Education Leadership & Technology Assistant Professor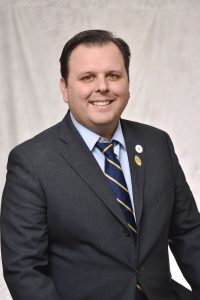 Brian McDaniels' classroom has every type of student: beginners, virtuosos, English learners, GATE students, and special needs students. In his passion to teach music to middle school students, Dr. Brian McDaniel has been known to introduce unorthodox methods like kung fu, yoga, and dance to help teach breathing capacity, posture, and body awareness to young musicians. The students in the music programs on campus make up The Regiment, which started with 75 students and now totals 240 members—a full 1/3 of all students in the school. Dr. McDaniel describes his greatest contribution as providing hope to his students and serving as a ladder to their dreams. Students describe what makes Dr. McDaniel special is that "he understands many of our issues, because they were once his." Dr. McDaniel was named as a 2018 California Teacher of the Year and represented all teachers in California as the state's representative to the National Teacher of the Year competition.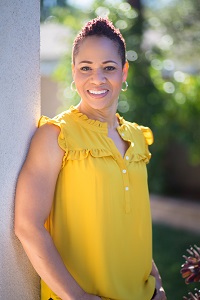 Nicole Robinson is a dancer, teacher, choreographer and dance education advocate from Riverside, CA.  She is a graduate from California State University, San Bernardino with a degree in Kinesiology.  She holds a Master of Arts in Dance Education from California State University, Long Beach.   

Nicole is a strong advocate for providing dance education opportunities to underserved populations.  She has dedicated her time in education to providing high quality dance training at no cost.  Nicole began the A. B. Miller Dance Program in 1995 and established the A. B. Miller Conservatory of Dance in 2011. Under her direction, the A. B. Miller High School dance program has received numerous grants and support in its mission to increase diversity in dance.  She is the dance specialist for the Fontana Unified School district leading professional development projects and workshops for teachers grades K-6 and is the lead teacher for the FUSD Dance Collaborative which provides dance education for students in grades PK-8 grades.   In 2015, she was named California League of Teachers' Teacher of the Year for Region 10 and was named the 2017 Carlston Family Foundation Teacher of the Year.   
She has served as a team lead for the California Standards Revision Committee in Dance and is a teacher leader for the California Arts Project.  Currently, Nicole is the co-president for the California Dance Education Association which is the state-wide professional organization for California dance educators.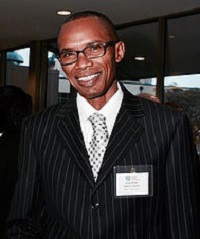 Dr. Acquillahs Muteti has more than 20 years' experience in teaching in both K-12 and Higher Ed with experience as an Assistant Principal in a public school here in Rialto and adjunct professor (National University's Sanford College of Education). In 2009, Carlston Family Foundation honored Dr. Muteti as an Outstanding California Teacher of the Year.

Dr. Muteti holds an Ed.D in Urban Education Leadership with expertise in Cognitive Task Analysis (CTA), which encompasses a core cluster of cognitive tools frequently applied to understand work processes, inform the design of decision support systems, and develop ergonomically sound tools to support human performance. CTA techniques elicit from experts the knowledge and processes experts use to perform complex tasks and analyze them to derive protocols used for various purposes to enhance output and drastically reduce mistakes.