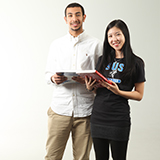 All international students are required to maintain a full course study as a regulation of their F-1/J-1 visas. Any student planning to take less than the minimum units specified for their degree program must obtain prior authorization.
ELIGIBILITY
Must be in F-1 / J-1 status
Must have Health Insurance hold cleared, as well as any other CISP registration hold
Must be enrolled full time at CSUSB, or have a Waiver Request form filed
Must be authorized by Center for International Studies and Programs
PROCEDURES
Review the Eligibility Requirements
Complete a Request for Documentation form
On the back explain the purpose of the letter, name and address of where it is to be sent. (Examples of commonly asked for letters are in the Navigation Box.)
Pick-up the letter after 5 days
*Incomplete requests will cause a delay in the processing time.