Career Center response to current health concerns surrounding COVID-19
Due to the current COVID-19 situation, the Career Center has transitioned to provide services through telephone or video conferencing via Zoom technology for the present time. Our hours are Monday through Friday from 8am to 5pm.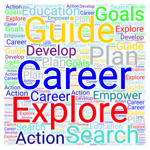 What is Career Advising?
Career advising is focused on helping current students and Alumni identify career, educational, and personal goals based on their needs, interests, values, skills, strengths, and life circumstances. Through the career advising process, guidance is provided to help individuals make informative and intentional career decisions and establish a course of action for their career and educational pursuits.
Who are the Career Advisors?
Valentina Felix, BA
Career Advisor | Liaison to College of Natural Sciences
Contact Information:
(909) 537-3247
vfelix@csusb.edu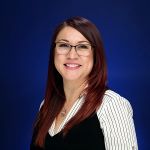 Sarai Maldonado, MBA
Career Advisor | Liaison to College of Arts & Letters / College of Education / College of Social and Behavioral Sciences
Contact Information:
(909) 537-3682
smaldona@csusb.edu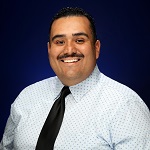 Oscar Fonseca, MS
Career Advisor | Liaison to Palm Desert Campus
Contact Information:
(909) 537-8243
oscar.fonseca@csusb.edu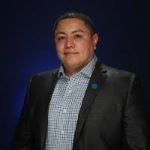 Jose Carreno, MBA
Career Advisor | Liaison to Jack H. Brown College of Business & Public Administration
Contact Information:
(909) 537-5250
jose.carreno@csusb.edu
What can a Career Advisor help me with?
Career Advisors are here to assist you in all aspects of your career journey. During your appointment with a Career Advisor, you will have the opportunity to ask questions related to career and educational planning, discuss challenges and barriers to success, and work towards accomplishing your goals.
Appointment types include:
Career Advising (General Questions)
Career Assessment Review
Career Exploration
Cover Letter Review
Graduate/Professional School Advising
Internship Search
Interview Prep
Job Search
Major Exploration
Networking/LinkedIn
Personal Statement Review
Resume Review
How do I make an appointment?
How do I provide feedback on my Career Advising appointment?
Scan the QR Code below or click here Post-Appointment Surveyto complete the survey.