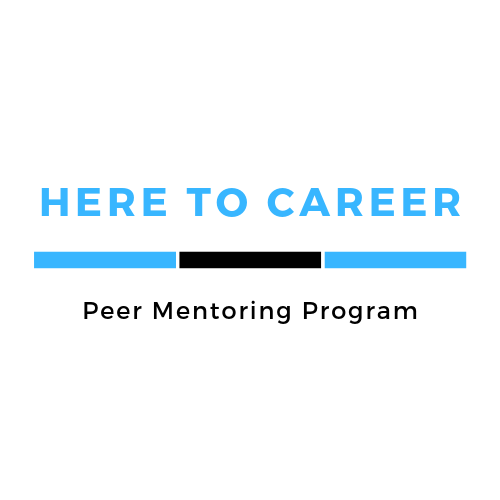 Increasing Transfer Rates
The peer mentoring program enables current CSUSB students to mentor Norco and SBVC students with similar academic interests in order to facilitate a peer-level exchange of information about the benefits of transferring to CSUSB. The goal is to provide support through the peer mentoring, workshops, campus events, and advising appointments to ensure student success. Students from Norco and SBVC who wish to participate in the program can receive up to $600 for participating in two semesters of $300 for participating in one semester. For the details of the agreement please view our 
Interested? Click the link below to sign up for the Peer Mentoring Program!
Transfer Outreach Coordinator
Hello! My name is Reyna Rodarte and I am the Transfer Outreach Coordinator for the Here to Career: Peer Mentoring Program at CSUSB. I graduated from UC Riverside and received a B.A in Sociology. I am currently a graduate student pursuing a Masters in Higher Education with an emphasis in Student Affairs. I have worked in the education field for more than five years. Helping students achieve academic success is my passion. I have experience with teaching, mentoring, tutoring and advising. My goal as the Transfer Outreach Coordinator is to provide students with valuable resources that will facilitate their transferring process to CSUSB. I want to ensure that students have guidance and a great support system in order to be successful scholars. Our peer mentoring program's purpose is to increases transfer rates at CSUSB and improve student success in digital media disciplines such as graphic art, media studies, industrial music, and computer science. Overall, I enjoy becoming a part of students educational paths as they advance in higher education. Education is power!
For any questions regarding the peer mentor program please contact our transfer outreach coordinator by phone or by email. 
Phone: (909) 537-4383
Email: reyna.rodarte@csusb.edu
Here to Career Office Hours
Regular HoursM-F: 8am-5pmSummer HoursM-Th: 7am-5pmPhone: (909) 537-4383
Counseling Appointments at CSUSB
To schedule an appointment with a CSUSB Admissions Counselor, contact our Admisions & Student Recruitment office
Phone: (909) 537-5188
Email: moreinfo@csusb.edu
Regular Hours:M-Th: 8am-6pmF: 8am-5pm
Summer Hours:M-Th: 7am-5:30pmF: Closed
Campus Tours
Office Hours:
M-F: 8am-5pm
Phone: (909) 537-5192
Email: tours@csusb.edu
Click here to schedule your campus tour! 
CSUSB Admissions and Enrollment Deadlines for Transfer Students (Fall 2019)
November 30: Submit your application on Cal State Apply
February 15: Submit all official partial transcripts from all institutions at which you are currently enrolled or all official final transcripts from all institutions you are no longer attending.
March 2: Submit your FAFSA!
May 1: Pay the Enrollment Confirmation Deposit
June 15: Register for Transfer Student Orientation, Advising and Registration Program
July 15: Submit all official final transcripts and other documentation required for your application
For more detailed information visit our Admissions and Student Recruitment page here.
Transfer Workshops
There are currently no upcoming workshops available
Useful Resources
ADegreeWithAGuarantee.com
The California State University
Cal State Apply
Admissions Requirements for Transfer Students
Current Impacted Majors at CSUSB
CSUSB Housing Options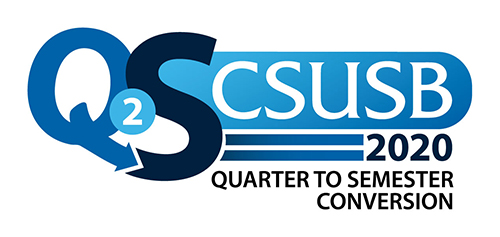 CSUSB is switching to semesters in Fall 2020! Click here for more information.