The College of Arts and Letters CAL Talk series returned with Structural Racism, Civil Disobedience, and the Road to Racial Justice in the Age of COVID-19, recorded live in Zoom on June 16, 2020.
Following an introduction by Dean Rueyling Chuang, Shafiqur Rahman, chair of the Department of Communication Studies, led a panel discussion featuring Dr. Larry Hygh, Dr. Liliana Conlisk-Gallegos and Dr. Ahlam Muhtaseb (Communication Studies), Dr. Rong Chen (English), Dr. Nicholas Bratcher (Music), Dr. Eric Bayruns Garcia (Philosophy), Prof. Kristi Papailler (Theatre Arts), and Dr. Esteban Cordoba and Dr. Oraib Mango (World Languages and Literatures).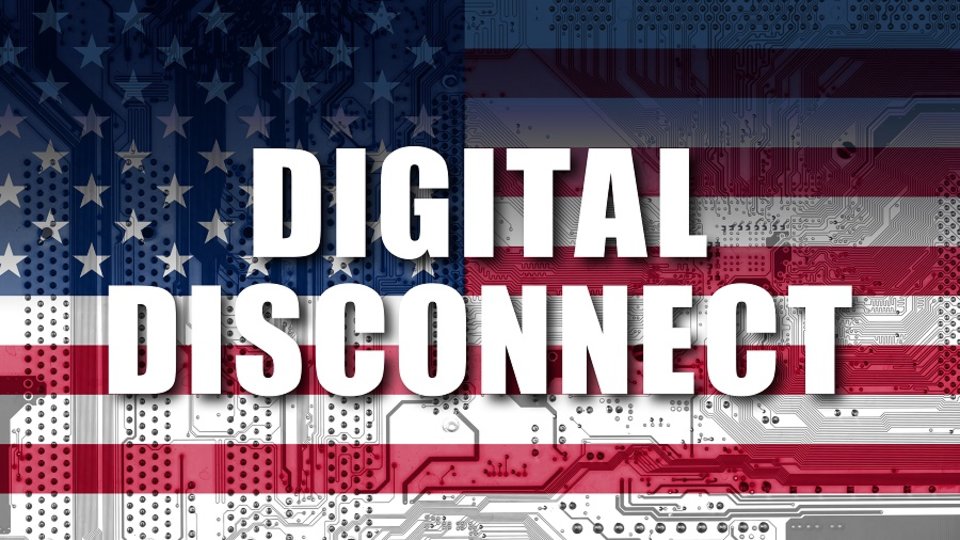 Digital Disconnect

Library Media Services hosted a public screening of the film Digital Disconnect: Fake News, Privacy & Democracy followed by a discussion facilitated by T.C. Corrigan and Rod Metts, Dept of Comm Studies on Wed, Nov 14, 2018.

A video of the discussion is available on the Coyote Chronicle's facebook page.
Who Are The Refugees
The Center for Islamic and Middle Eastern Studies, in partnership with the University Diversity Committee, the Mediterranean Studies Academy, and the Department of Communication Studies, organized a refugee panel on Tuesday, February 21st that featured three community organizers. The panelists discussed global issues that create the compulsory conditions for Syrian refugees to flee their country.
New Perspectives and Challenges of Journalism in 2017
L.A. Times editor-in-chief and publisher Davan Maharaj spoke about the future of journalism and its role in delivering accurate and ethical news during his talk to CSUSB journalism students on Feb. 9 as part of the newspaper's support of student journalism programs at the university and in the community.
TRUTH, LIES AND BULLSHIT:Reflections on Contemporary Political Discourse
Particularly in the present political context, we encounter fraught disputes over truth, lies and bullshit. In a panel discussion, faculty from the Department of Philosophy explore what these are, and develop some examples from current events. The session concludes with open discussion.
San Bernardino: A Quest for Understanding
The College of Arts and Letters hosted "San Bernardino: A Quest for Understanding," a symposium in partnership with the Los Angeles Times, on October 20, 2016. CSUSB faculty Rod Metts (Communication Studies) and Mary Texeira (Sociology) were joined by staff reporters for the L.A. Times. The panel discussed the L.A. Times' Pulitzer Prize winning coverage of the December 2nd shootings in San Bernardino and the feature series, "San Bernardino: Broken Cities."