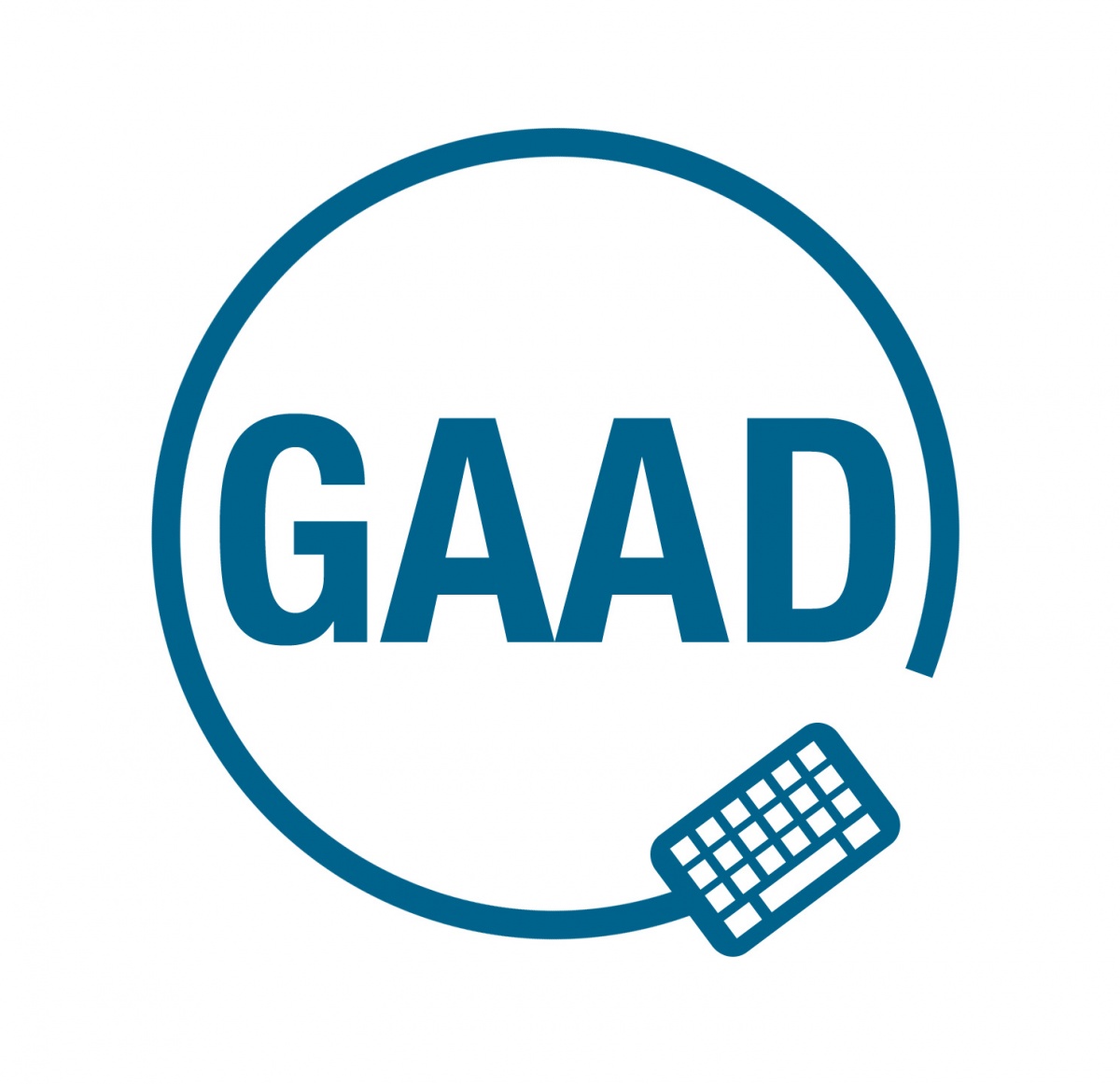 Global Accessibility Awareness Day (GAAD)
The purpose of Global Accessibility Awareness Day is to raise awareness about the importance of accessibility in digital content creation.  As students, faculty, and staff at CSUSB, each of us play an important role in ensuring that our documents, web pages, videos, and IT purchases consider accessibility so that all individuals can achieve equal access to information. GAAD is held annually on the third Thursday in May.  
CSUSB Celebrates GAAD 
On Thursday, May 21st, 2020, we celebrated the ninth-annual Global Accessibility Awareness Day by having an all-day virtual event that included training on a variety of topics, along with live student and faculty panels. Recordings of these sessions will be available soon. 
The agenda was as follows: 
10:00 Welcome, Dr. Paz Oliverez
10:05 Prerecorded sessions on the following topics:

Accessible Virtual Events
Assistive Technology Center Services and Programs

11:00: Student Panel: Resources, Challenges, and Learning Preferences

Moderator: Professor Jess Block Nerren
Panelists:

Diego Garibay
Hugo Baca
Bernice Chavez

11:30 Prerecorded sessions on the following topics:

Creating and Selecting Accessible Multimedia
ICT Accessibility and Security Review Form FAQs
Web Accessibility for Content Editors

12:30: Faculty Panel: How Accessibility Improves the Overall Online Education Experience

Moderator: Dr. Jonathan Anderson
Panelists:

Dr. Priyanka Yalamanchili (COE)
Dr. Jessica Luck (CAL)
Dr. Jeremy Murray (SBS)
Dr. Terry Rizzo (CNS)

1:15 Prerecorded sessions on the following topics:

Accessibility for Faculty
3D Printing for Accessibility

2:15 Concluding Remarks, Dr. Sam Sudhakar
Handouts for Prerecorded Sessions
Faculty & Staff: Become an Accessibility Ally
Register for an upcoming Accessibility Ally workshop by emailing accessibility@csusb.edu. Participants will learn the following:
Best practices for information on the web

Strategies for accessible documents, video, & audio presentations

An overview of the CSUSB Accessible Procurement Process for purchase requesters

Accessibility tools and resources