The Club Allocation Budget Committee is responsible for the weekly allocation of funds for programs and special events as requested by recognized CSUSB student groups and organizations.
The mission of this committee is to support organizational activities that will enhance on campus life, and allow students to develop leadership and personal skills.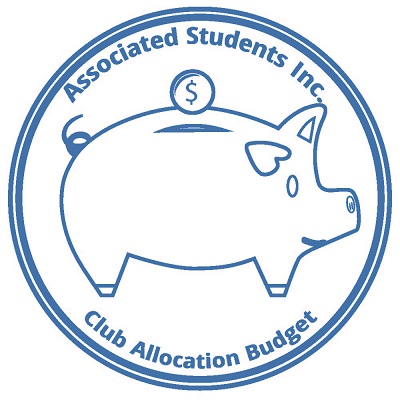 ASI Cab Funding: How-To-Guide
FIRST STEP
Attend a CAB Workshop. At least one member must attend. 
SECOND STEP
Complete a Funding Request Form (FRF). Must be filled out completely. Must include quotes and draft advertising.
THIRD STEP
Turn FRF at least 3 weeks before the event, and 5 weeks if you are requesting a speaker/artist. Submit your FRF Tuesday before 12:00pm to be placed on the next weeks agenda (Tuesday at 10:00am)
FOURTH STEP
Present to the Finance Committee! One knowledgable member must present at the meeting your item is being discussed. All club/organizations must bring their final advertisments.
FIFTH STEP
If approved, you can purchase CAB approved items. You must keep all orignial (valid) reciepts and submit them with your requisition 10 business days after the event. Remember, failure to provide any reciepts will result in the forfeiture of funds and ASI will not be able to provide reibursement. 
Featured Highlights
The Muslim Student Association was approved for CAB funds for conference registration fees at UCI. They were able to participate in a competition which they had to create a community service project which they would implement back to their surrounding communities. MSA won against UC Davis on the final stages and will receive financial support to implement the project. The project involves working with a local clinic on establishing a symbiotic-program to educate San Bernardino communities about certain diseases.
Computer Science and Engineering Club was able to put their first ever Hackathon event in sponsor with information technology services, IEEE, and GOOGLE. The competition consisted of teams of 3-5 people who were given 15 hours to hack enough code to demonstrate Sunday morning.
Kappa Delta Sorority: received funding for their Shamrock 5k walk/run to help raise money for Child Abuse.
Women in Engineering and Society of Women in Cybersecurity were able to have their first ever First Annual Faculty Research Seminar, where current professors were able to present to the student body their research and findings.
Chinese Student Association was able to receive funding for their annual Chinese New Year Gala where over 300 people attended.
Delta Sigma Chi Fraternity was able to receive funding for their event DSC Against Drunk Driving where college students were able to learn the dangerous risks of drunk driving.