Creating a Culture of Giving
With the unforeseeable future, building a culture and understanding of philanthropy at California State University, San Bernardino helps strengthen our community and overall giving. Inspiring others generates a lifetime connection to the University, which is vital to ensuring all Coyotes and academic programs can continue to thrive, reducing the financial burdens that are commonly associated with higher education. Whether big or small, the collective effort of students like you can bring upon transformative impact!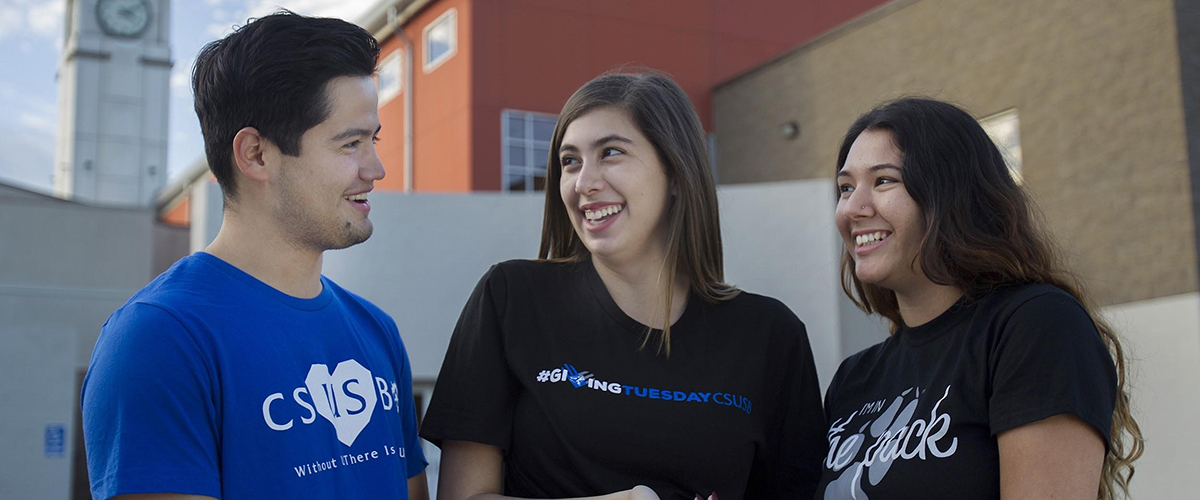 Student Philanthropy Events
Want to learn more? Feel free to send us an email at annualgiving@csusb.edu, visit us at CH 114, or find us tabling at an event near you! There will be snacks, prizes, and opportunities for everyone to make a change!