Meet the Team
The heart of our operation is our students.  Every member of our team plays a critical role in this university.  These bright and talented students will guide you through the giving process with the respect and privacy your philanthropy requires.  We have streamlined the process with several ways to give.
Our Call Center Team includes our talented student callers, amazing student development partners, and dedicated student assistants. Together, we pledge to provide world-class service and an experience you'll proudly remember.  Go Coyotes!

Student Callers
Every gift to the Coyote Proud Fund demonstrates the breadth of our community's commitment to the success of our students. The Coyote Proud Fund provides the critical resources that sustain the university's commitment to leadership, academic achievement, and essential research programs.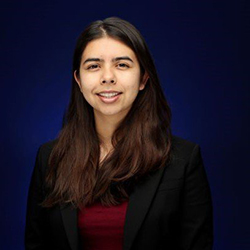 Esbeth Heredia
Major: English: Linguistics
Expected Year of Graduation: 2020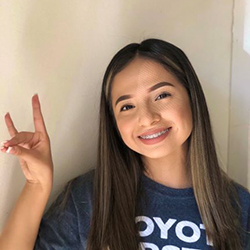 Ana Bojorge
Major: Undeclared
Expected Year of Graduation: 2023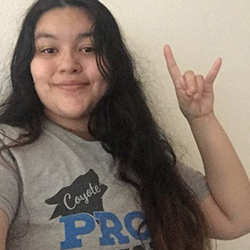 Marilyn Gutierrez
Major: Liberal Studies
Expected Year of Graduation: 2021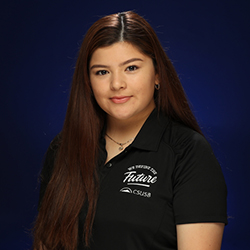 Merari Sandoval
Major: Human Development - Child Development Concentration
Expected Year of Graduation: 2023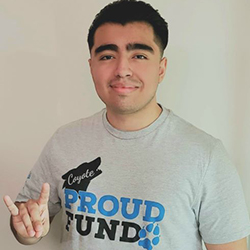 Christian Alexander Cervantes-Medina
Major: Psychology
Expected Year of Graduation: 2022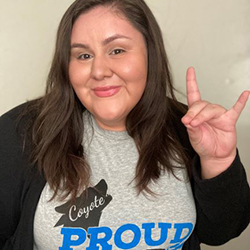 Rubi Quinones
Major: Health Science-Public Health Education
Expected Year of Graduation: 2021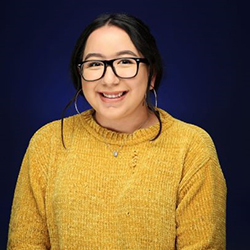 Susana Flores
Major: Pre-psychology
Expected Year of Graduation: 2022
Coyote Ambassadors and Student Assistants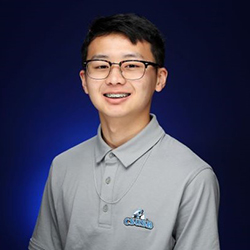 Pac Thor
Major: Kinesiology: Exercise Science
Expected Year of Graduation: 2022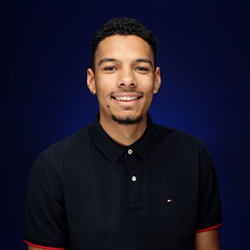 Roberto Mirola
Major: Pre-Criminal Justice
Expected Year of Graduation: 2021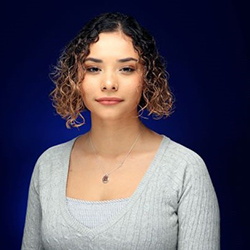 Alyssa Zamora
Major: Biology
Expected Year of Graduation: 2022