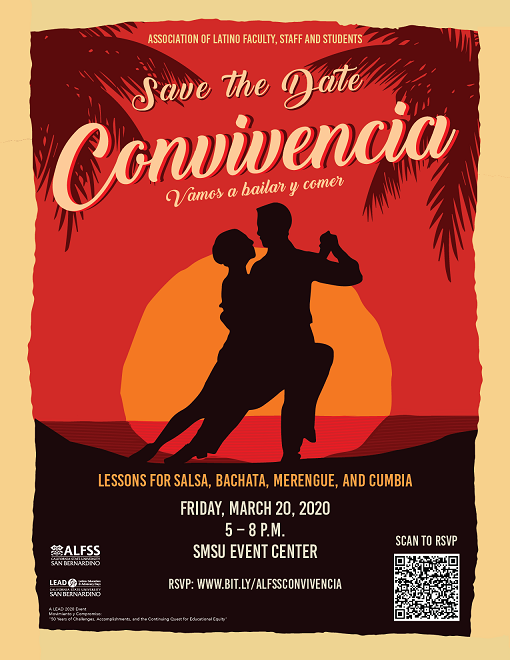 Join the Association of Latino Faculty, Staff and Students for our Convivencia!
Vamos a bailar y comer
Friday, March 20, 2020
4:30 - 8 PM
SMSU Events Center
An evening of dancing and food. Lessons for Salsa, Bachata, Merengue and Cumbia led by Edgar Astorga. 
RSVP:  WWW.BIT.LY/ALFSSCONVIVENCIA
A LEAD Week Event
"50 years of Challenges, Accomplishments and the Continue Quest for Educational Equity"
https://www.csusb.edu/lead-summit