Step 1
Login to myCoyote, open the My Academics tile, then select Navigate.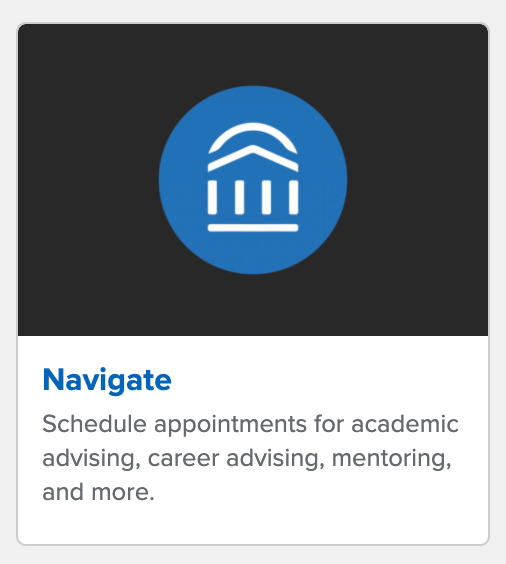 Step 2
Select the 'Schedule an Appointment' on the upper right corner of the Student Home page.
Step 3
Enter 'Academic Advising' for the Type of Appointment and Service. Select a date in the future under 'Pick a Date.' During peak advising times, advisors may not have availability sooner than two weeks.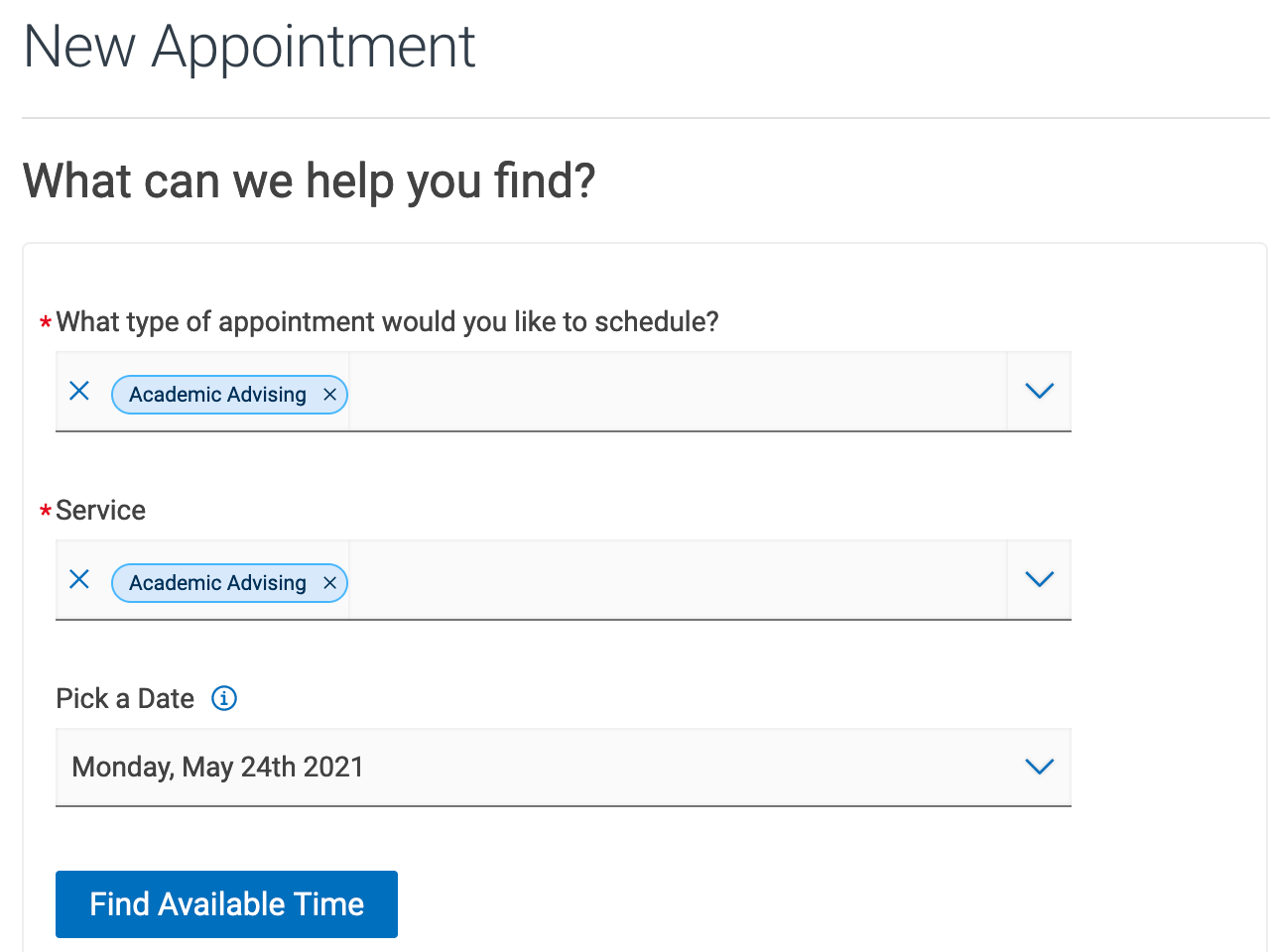 Step 4
Select your advising center in the Location menu to narrow results. If your advising center does not appear, move the Date into the future until availability becomes listed. If your advising center still does not appear, please email advising@csusb.edu.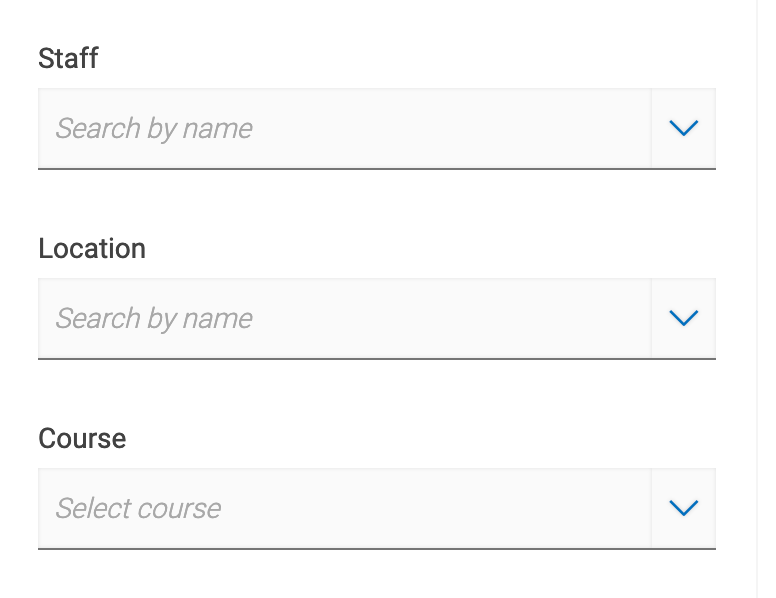 Step 5
Select the time that you wish to schedule your appointment.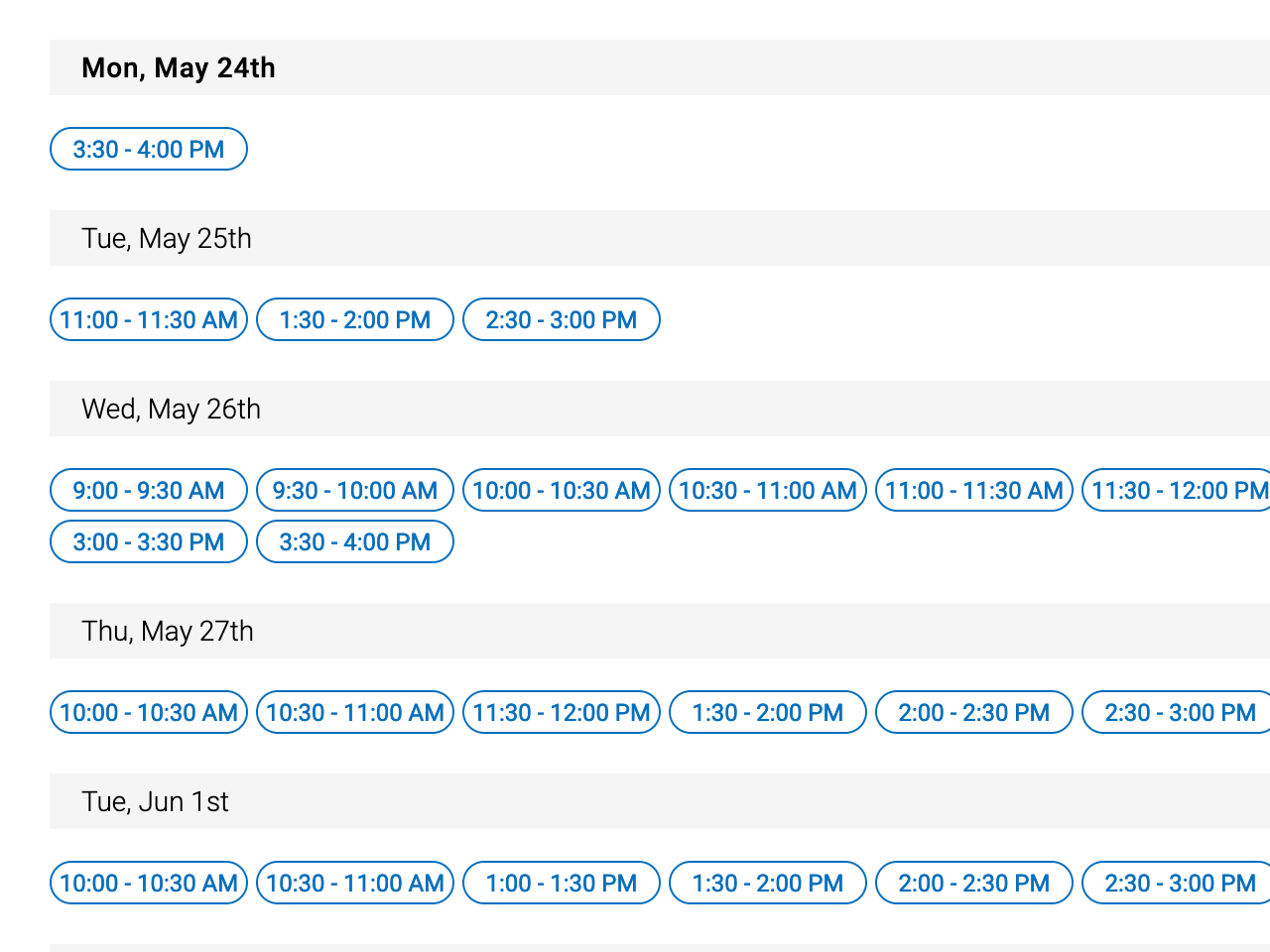 Step 6
Review appointment details, leave comments that help your advisor best prepare for your upcoming meeting, then confirm to schedule.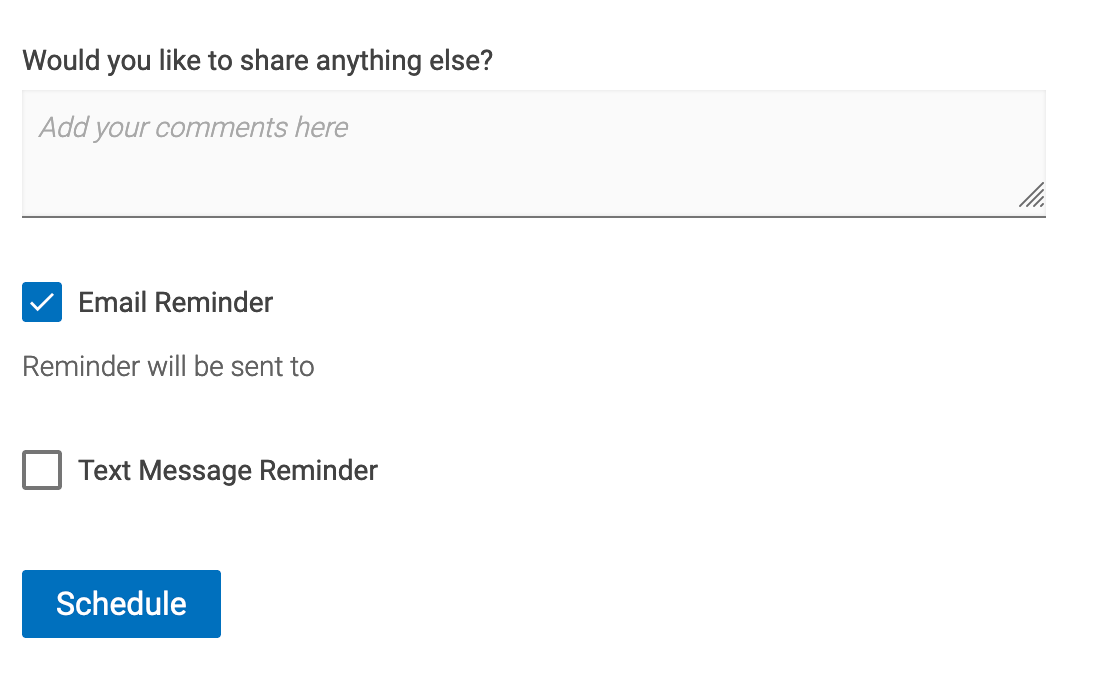 Step 1
Login to Navigate, and then select the upcoming appointment you wish to cancel. The appointment should be in the lower-right corner of your Student Homepage.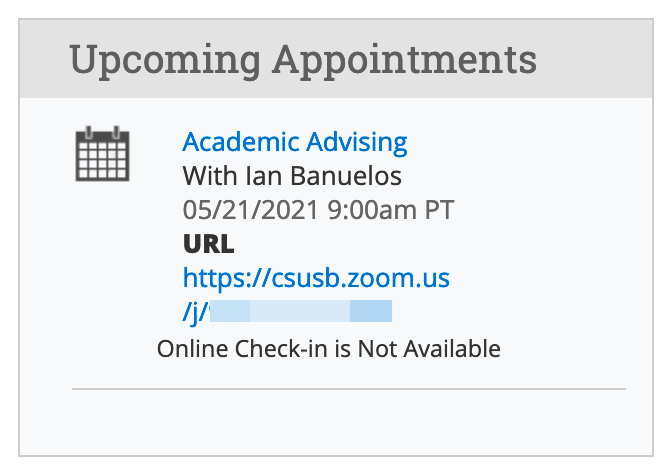 Step 2
Select Cancel My Attendance on the Manage Appointment pop-up window that appears.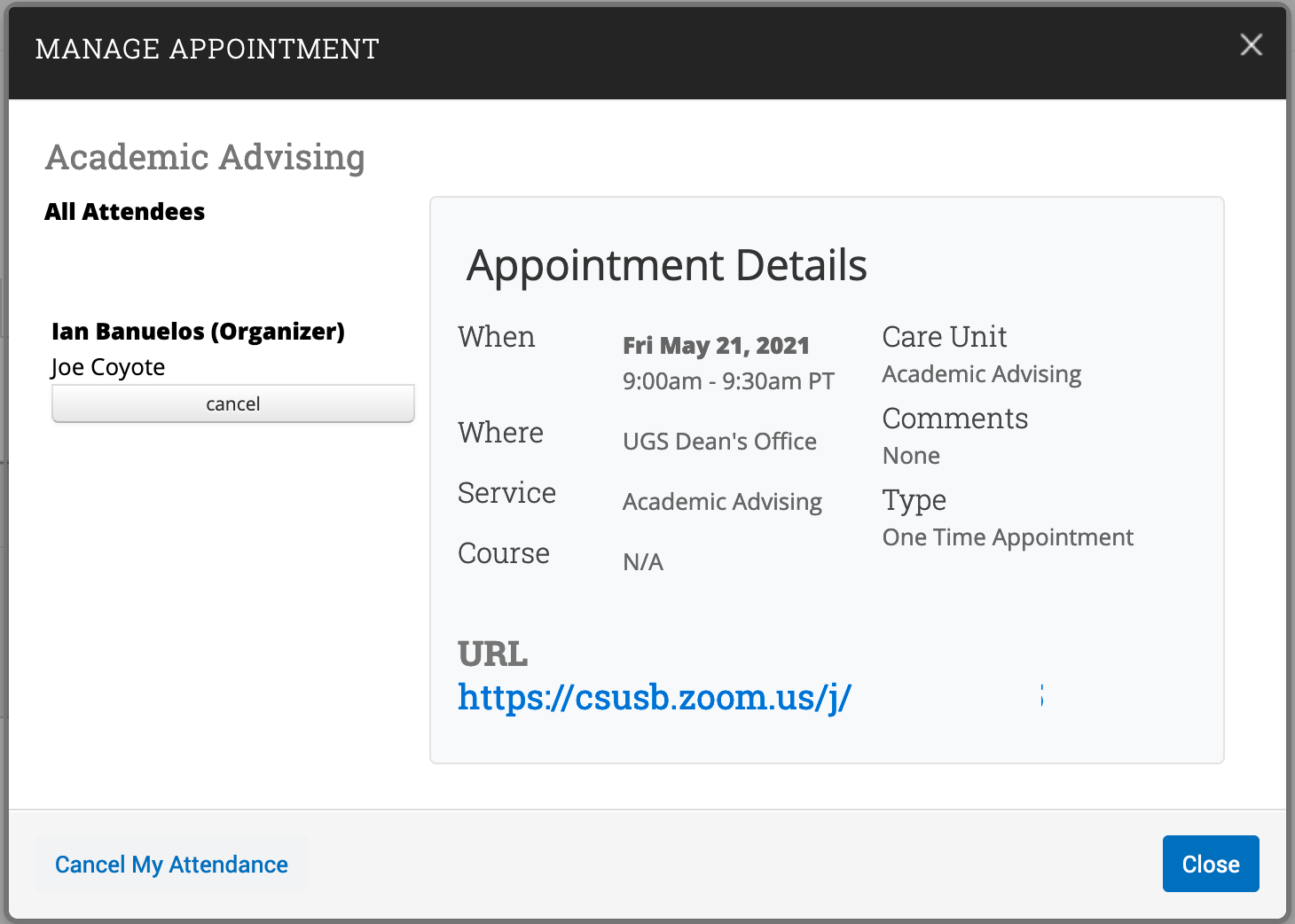 Step 3
In the Reason drop-down menu, select "Cancel My Appointment," and then select Mark As Cancelled.