The Dianna J. Pelletier Resiliency Scholarship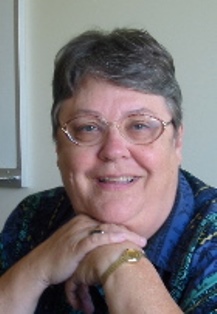 PURPOSE 
Dianna Pelletier had a tremendous love for students and a strong desire to see them succeed. With that love she served the CSUSB student body for more than 40 years. Dianna dedicated her life to serving and helping students turn their academic life from failure and disappointment to graduation and success. She passed away in October 2012 after years of battling with cancer. Those who knew Dianna would vouch for the fact that CSUSB was her extended family and it is in Dianna's memory that we continue to serve our students by offering the Dianna J. Pelletier Resiliency Scholarship.
The Dianna J. Pelletier Resiliency Scholarship has been created to provide a financial incentive to CSUSB undergraduate students who have been placed on academic probation or who are subject to disqualification from the university. Qualifying students will receive awards ranging from $200 to $1,000. The amount of the award will be determined by the need of the student and the funds available.
ADMINISTRATIVE PROBATION CONTRACT 
Students who fall below a 2.00 GPA are placed on academic probation and are monitored on their academic progress by the professional advising staff of Advising and Academic Services. An Administrative Probation Contract involving the student and the advisor is signed requiring the student to repeat previously failed courses, reduce course load and meet with his or her department faculty advisor. It also recommends that the student carefully examine his or her time studying, work hours and other extracurricular activities.
SCHOLARSHIP ELIGIBILITY
Student must be a matriculated CSUSB undergraduate student on an Administrative Probation Contract. 
Enrolled in a minimum of 10 units applying toward graduation units. 
Earn a minimum 3.2 GPA for a specific quarter. 
Once fulfilling requirements #1 through #3, the scholarship coordinator will send the eligible student an invitation to apply for the scholarship via an online link.  A paper application is available upon request.
If there are any questions regarding eligibility or the scholarship, please contact Star Wildes at kafovalu@csusb.edu
Priority will be given to students who are not receiving financial aid.