Our Mission
The goal of the Mountain Communities Scholarship Society is to promote advanced education for students in the mountain communities of the Lake Arrowhead area.
We are committed to generating funds that will provide scholarships for any mountain resident who plans to attend California State University, San Bernardino.
 
DEADLINE: March 2, 2023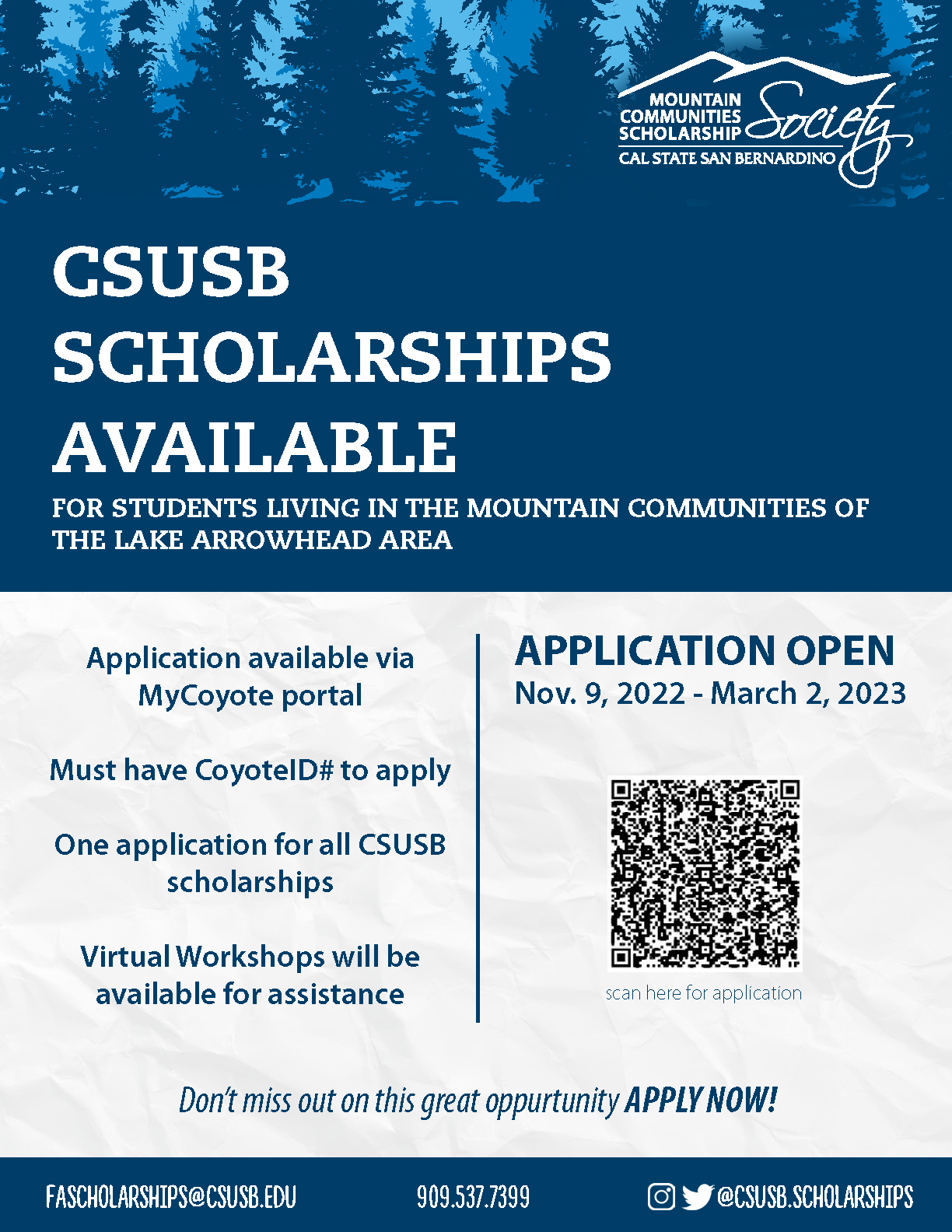 Scholarship Criteria
Scholarships will be awarded to students attending CSUSB.
Applicants must be residents of the greater Lake Arrowhead mountain communities, encompassed by the Rim of the World Unified School District.
Scholarships are available to all majors, preference given to nursing or health care-related majors.
Financial need considered, but not essential.
Students may have full or part-time status as an undergraduate or graduate student.
Scholarship recipients may reapply yearly if they maintain a minimum 3.0 grade point average.
Contributions
Charitable contributions to the Mountain Communities Scholarships help create an exceptional academic experience for students from the mountain communities of the Lake Arrowhead area, providing scholarship support to fund student tuition, fees, books, housing and educational incidentals.