Majors at CSUSB
California State University, San Bernardino offers over 70 undergraduate academic programs housed in six academic colleges, A complete list of all Degrees and Programs offered at CSUSB can be found  by visiting our academic bulletin or by reviewing the academic college and department websites.
Click here for a printable list of Academic Options Available at CSUSB. 
A complete list of Majors & Degrees at CSUSB can be found in our Virtual Viewbook.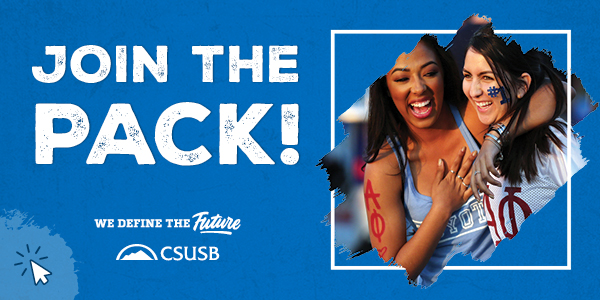 The campus of California State University, San Bernardino blends modern facilities with wide expanses of beautifully maintained landscapes and panoramic views. In addition to classrooms and laboratories, the university boasts distinctive features such as simulation laboratories, a modern instructional television studio lab, an electronic music studio, glass blowing facilities, a Geographic Information Systems (GIS) Lab, crime analysis lab, Anthropology Museum, Infant/toddler Teaching Lab, the Arrowhead Lab for Security Analysis, the Watson and Associates Literacy Center, Math and Science Teaching Methods Labs and state-of-the-art self-instructional computer laboratories in each of the major instructional buildings.
A listing of Majors & Programs can be found in the academic catalog.