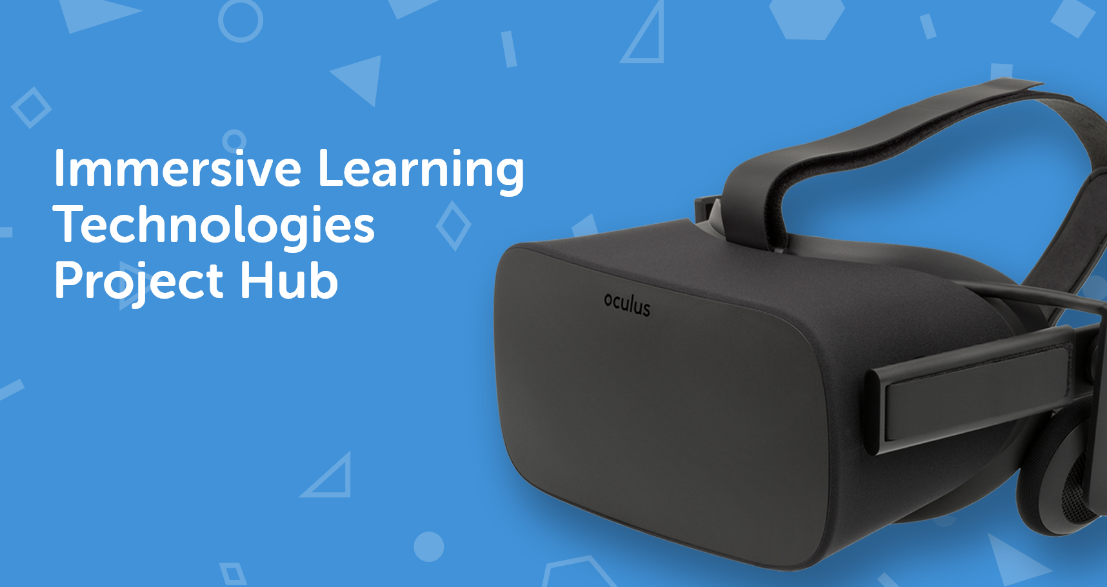 Immersive learning technologies captivate and motivate us by bringing a new focus on content in today's world of distractions.  
What we do...
Our design teams have created immersive technology opportunities in many different fields of study ranging from archeology, to journalism, to nursing and beyond.
Immersive learning offers a different experience for each student, catering more to individual needs. The user is required to interact with the reality presented (as opposed to only visually or audibly processing it). Whether it is virtual or augmented reality, different parts of the brain are stimulated in that interaction and behavior that enhances our comprehension and retention of the information being presented.   
If you are interested in developing an immersive technology for your specific department or project contact us today for more information!
Immersive ATI Projects and Offerings
Virtual Reality
Virtual reality (VR) is a complete immersion experience that minimizes the users' perception of the physical world and replaces that world with a virtual one. With VR the environment itself is created for you to experience. Once you are wearing the VR goggles and holding the paddles you have been transported to a new reality.     
Augmented Reality
Augmented reality Is a partial immersion in a digital environment but with the added presence of the existing environment around you.  Examples of this experience would be applications like Snapchat's Lenses and the game Pokemon Go. With augmented reality you are seeing a version of reality that allows you to layer digital information on top of the existing reality. This allows you to observe interactions between the two. There are many commercial applications for this technology in such areas as construction, fashion, design, and diagnostics.
360-Degree Video
360-degree video is a new immersive technology with powerful storytelling capabilities for any discipline. 360 degree video is a visual discipline in which you are able to create a complete, detailed, 2 dimensional video of a location or object in 360 degrees that can then be shared without the viewer being present in the space. This can be an invaluable tool to keep sacred or delicate spaces and objects safe. They can remain untouched or limited touch, and stay as preserved as possible by this technology. You can also bring the experience to you, avoiding the expense and/or danger of travel.