We drive innovation here at CSUSB and we are proud of the technologies we pilot that make their way into the classroom through the collaborations we participate in.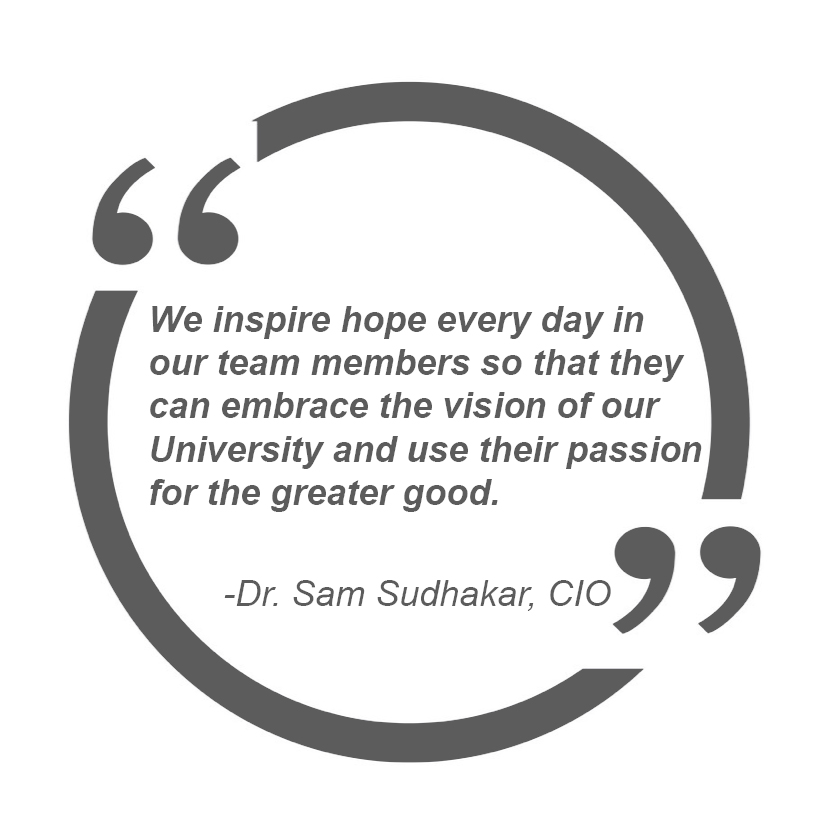 How can I innovate?
Share your vision and we will work with you to make it a reality!
We are here to...
We support and promote effective and engaging learning environments by exploring comprehensive solutions that provide user-friendly and innovative technology-enabled environments for all types of learning.
Innovation FAQs
What Pilot programs are you looking for? Currently have running?
We are piloting new innovations all the time. Contact us, follow us, and/or attend our ATI events and learn more about what we are running and what is on the horizon next!
What innovative solutions do you have for different types of learners?
Is there a study on innovation in the classroom?
What is innovation?
Innovation is where ideas and creativity meet to devise better solutions to unmet or unarticulated needs.
How do I innovate?
Contact ATI! We are here to help make faculty's vision for an innovative classroom come to life!
How do I get started innovating?
The best way to get started is to dream big, thinking about what your teaching may benefit from that isn't currently available. Then...reach out to ATI through the contact form and we can help take your idea to the next level!