Every year, xREAL partners with campus faculty and the larger community to create, produce and assess innovative immersive projects that redefine teaching and learning and advance the public good. Our lab student assistants and interns engage in hands-on, project-based research to create project assets with mentorship from Lab faculty fellows, staff, and academic partners.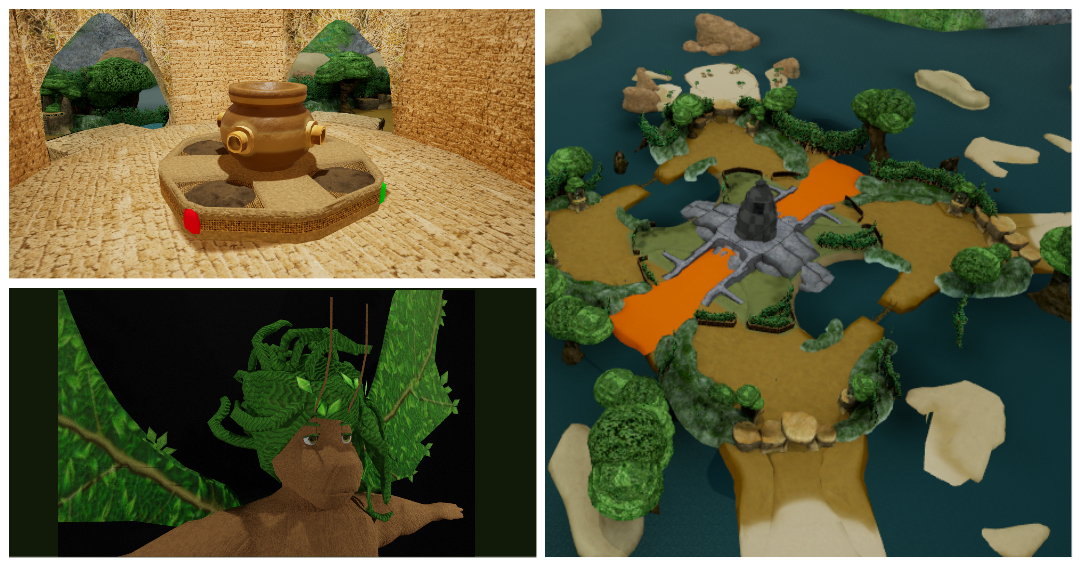 xREAL has partnered with the MUVE Lab at the University of New Mexico to develop a multiplayer educational game using the Unreal Engine 5. "Reconnections" will help players build empathetic connections with the environment and ethical environmental stewardship. The game is part of an experiment conducted by the MUVE Lab which tests whether learning to solve cooperative tasks selflessly increases feelings of interpersonal connection, empathy for others, overall well-being, and positive attitudes toward the environment. Reconnections will be available in 2023 on the Oculus platform.
Motion Capture (MoCap) for Theatre Arts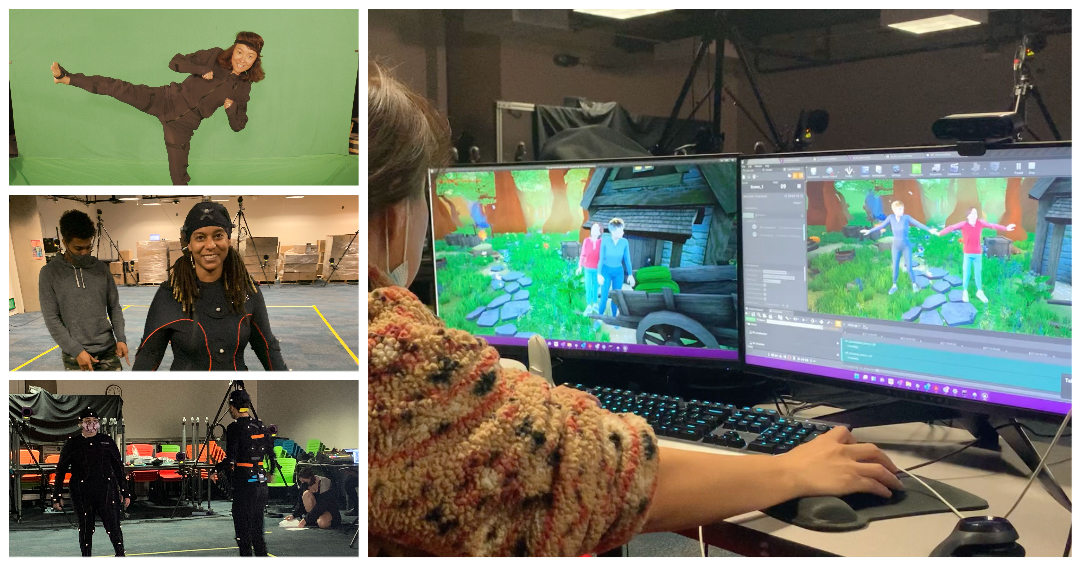 Prof. Kristi  Papailler (Theatre Arts) is leading the "Inaugural Poets" project in which theatre students use MoCap technology to create a virtual poetry performance and explore a groundbreaking MoCap curriculum. Our future MoCap Studio will support the study of motion, VR embodiment, and 3D perception with motion capture (MoCap)  technology.
Embodied Conversational Agents (ECA) for VR-based student-client interaction in Kinesiology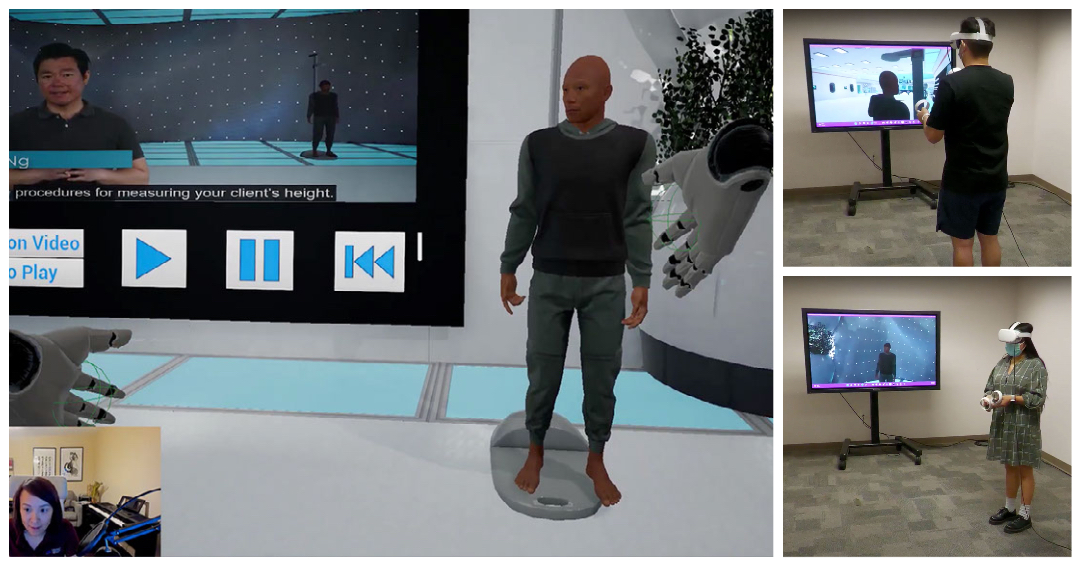 Led by a multidisciplinary team, the VR-taught Exercise Physiologist Certification Preparatory Course provides the knowledge and skills necessary to prepare individuals as Certified Exercise Physiologists (EP) recognized by the American College of Sports Medicine (ACSM) and the United States Registry of Exercise Professionals (USREPS).
The course uses a multiplayer VR environment designed with Unreal Engine 4.26 and an embodied intelligent virtual agent to demonstrate how to conduct a battery of health-related physical fitness assessments correctly. The virtual agent uses a custom Google DialogFlow API for Unreal Engine 4 and motion capture (MoCap) technology to simulate socially-appropriate reactions.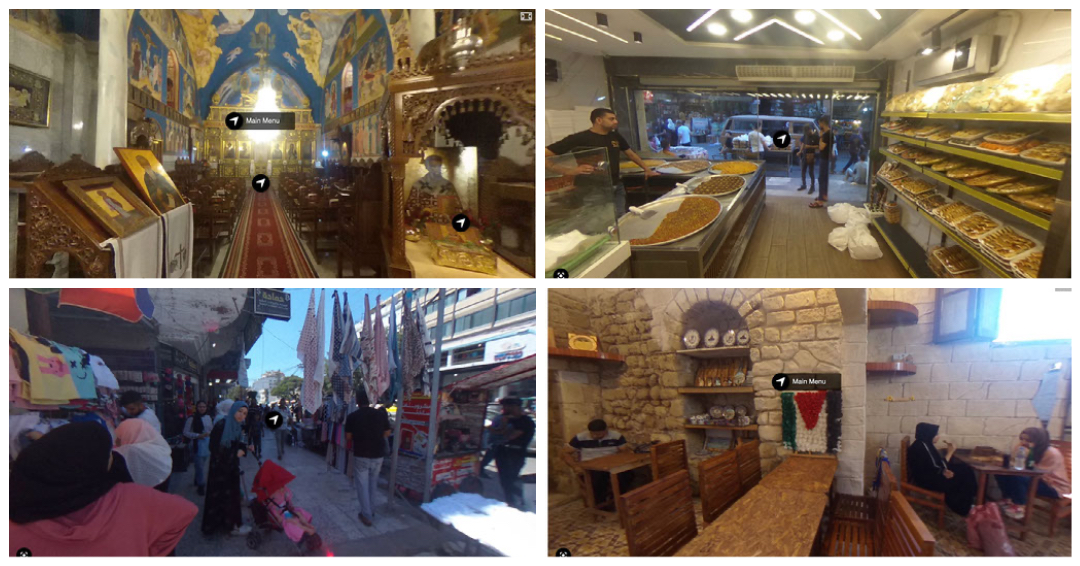 In this immersive journalism project, Prof. Ahlam Muhtaseb (Communication Studies), alumnus Naim Aburaddi and James Trotter use 360-degree photo and video to offer an anti-colonial lens through which to experience life in Gaza from the perspective of its inhabitants. 
"Virtual humans" for nursing education
Dr. Fadi Muheidat (Computer Science and Engineering) is training a rule-based nature language processing (NLP) algorithm to animate a socially-aware Embodied Conversational Agent (ECA), "Cody," impersonating a patient. The ECA will help future nurses engage in a real-life simulation of how to teach a patient the basics of a COPD long-term management plan. 
**Using VR to teach spatial perception in design classes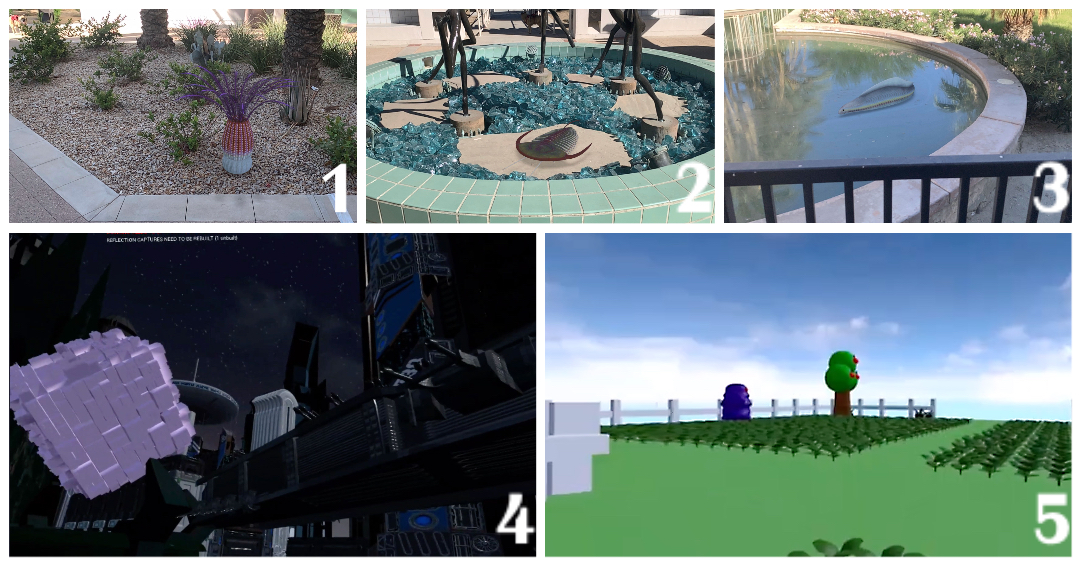 In Prof. Rob Ray's (Art and Design) design classes, students use extended reality to improve their ideation and prototyping skillsets and develop interactive experiences. For instance, in DES 4610 Virtual Reality, students learn about the histories, terminology, and theories of virtualization. They also discover how virtualization technologies solve problems, create knowledge, and connect humanity in the arts, humanities, engineering, medicine, science, and journalism fields. In the laboratory section, students conceptualize, storyboard, and prototype augmented reality experiences using Google Scene Viewer and Apple Quick Look frameworks. Students also develop interactive virtual reality experiences using Mozilla Hubs (WebXR) and Unreal Engine (VR).
3D multiperceptual models for students with disability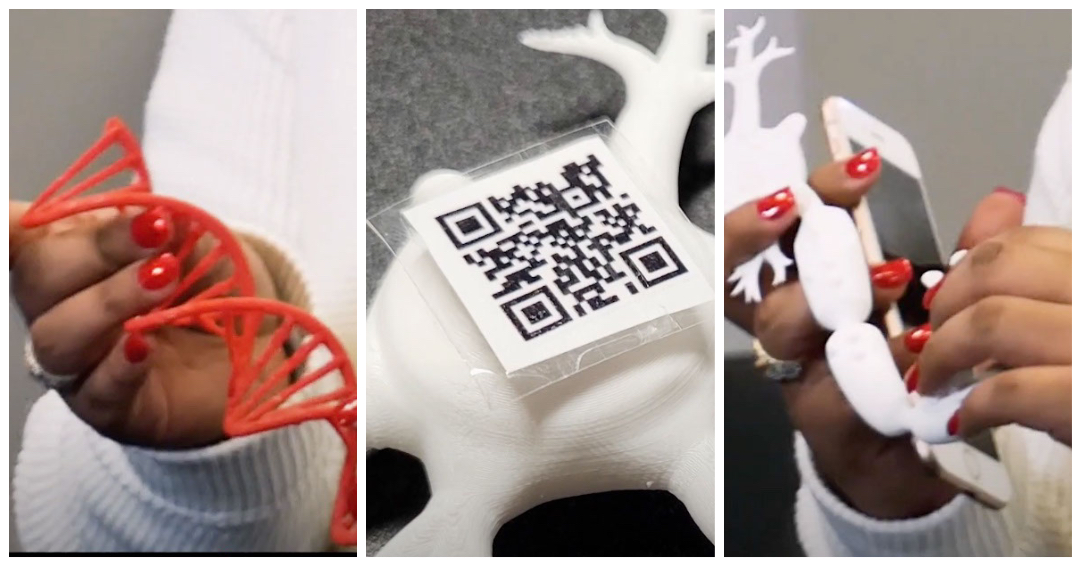 Using 3D modeling and 3D printing, assistive technologist Kevin Cleppe creates multiperceptual 3D models that help students with disabilities create mental maps of the objects they learn about in class.
Learn how student Mirna Campos uses a 3D-printed multiperceptual model of a neuron to connect to the content in her psychology courses.
In|Dignity: VR exhibition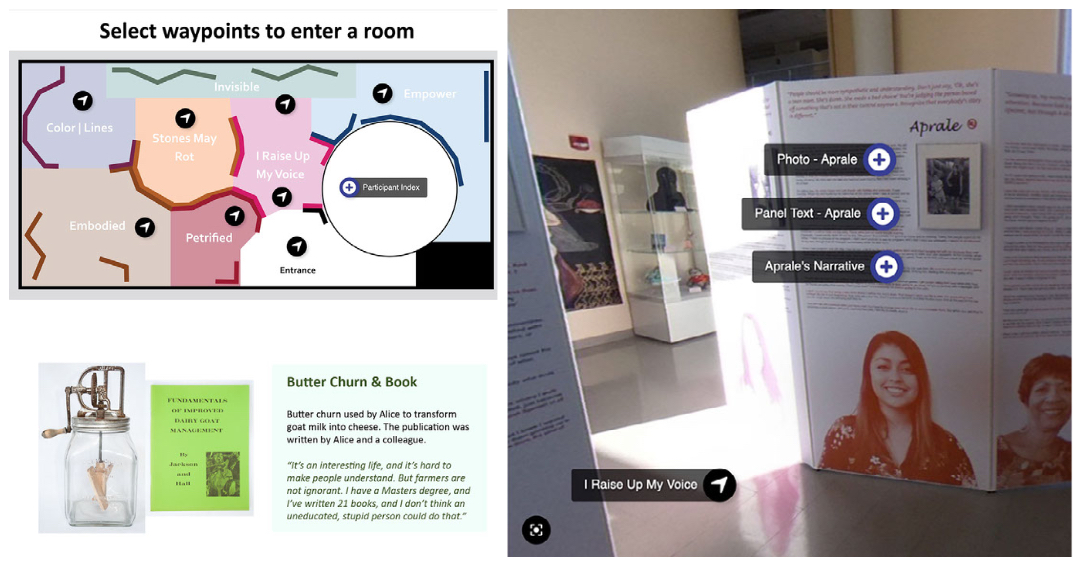 Extended reality integration in teacher candidate education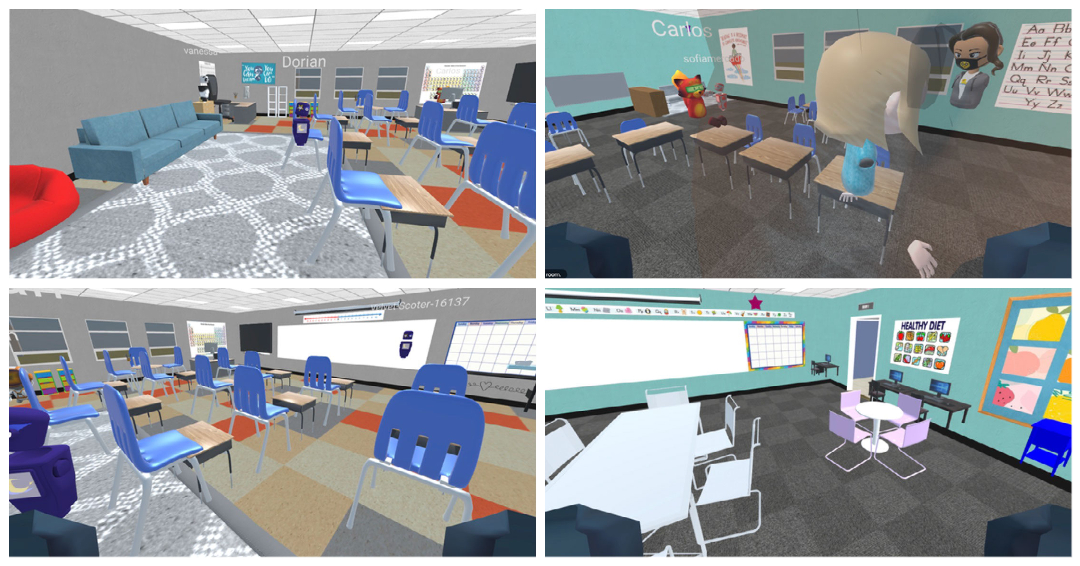 Teacher candidates need to create classroom environments conducive to student success by using different furniture arrangements and materials. With no access to real classrooms, future teachers would have lost the benefit of experiential observation. But, using virtual reality, teacher candidates in ESPE 5531 Methods and Procedures in Special Education under the direction of Dr. Kathleen Phillips built digital classrooms with virtual assets. Using the platform Mozilla Hubs, they created and explored different classroom arrangements and understood how the architecture of the space promoted learning behaviors.
Immersive journalism in the Shatila Refugee Camp, Beirut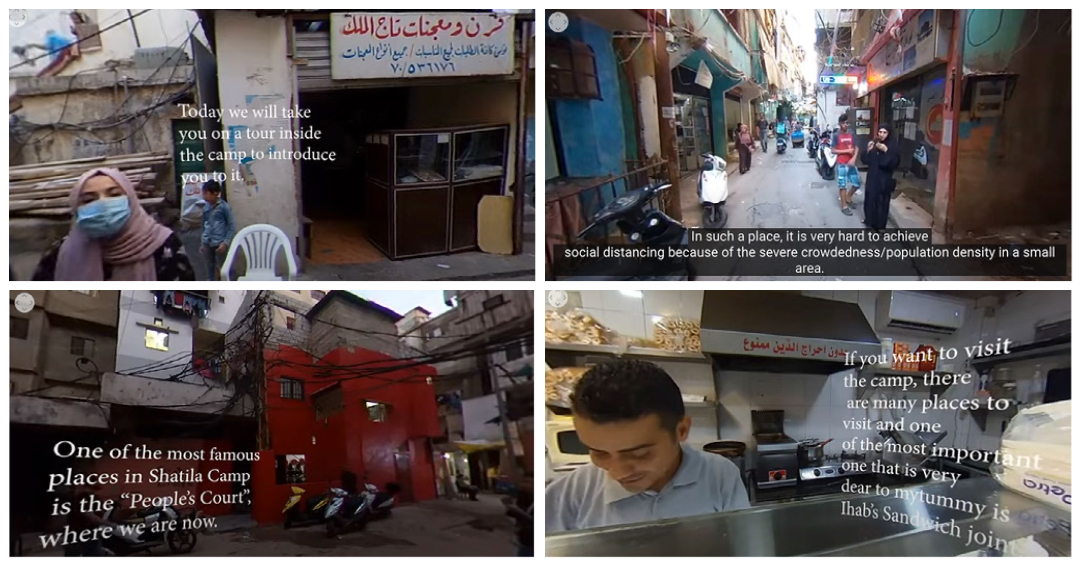 Ever since the 2015 360-degree web VR documentary Clouds over Sidra about the Syrian refugee crisis helped UNICEF raise $3.8 billion in donations, immersive media have been used to create empathy for public issues. xREAL worked with Dr. Ahlam Muhtaseb (Department of Communication Studies) to document the plight of Palestinians in the Shatila refugee camp (Beirut, Lebanon) using immersive first-person reporting.
Hispanic Heritage Month Virtual Tour
   ​​​​​
Beginning September 15, 2022, all are welcome to enter the newly created virtual tour for Hispanic Heritage Month. The space highlights various aspects of Hispanic and Latinx culture and includes interactive elements for participants to immerse themselves in an informative and entertaining virtual experience. In this truly immersive experience, guests can also meet virtually and have conversations in real-time. 
Guests can access the virtual tours by visiting the Hispanic Heritage Month website. They can also stop by the Latinx center located in the SMSU North 3rd floor and Palm Desert campus to enter the virtual tour with a VR headset.  An accessible version of all the information that is included in the tour can also be found on the Hispanic Heritage Month VR tour website.
Guests have the option to enter the Santos Manuel Student Union (SMSU) North, The LatinX Cultural Center and Indian Wells Theater located at the Palm Desert Campus. Once they choose where they want to start, they can go to the next location by locating the doorways that link to the other rooms.
Visit the:   SMSU North Virtual Tour The Indian Wells Theatre Virtual Tour  The LatinX Center Virtual Tour
Augmented Reality Cody the Coyote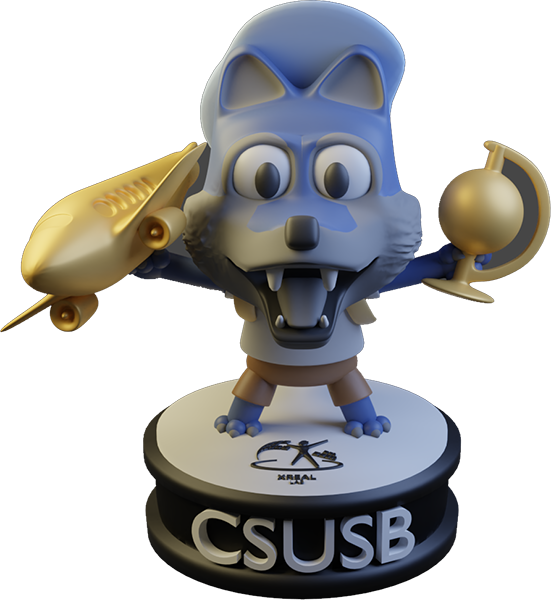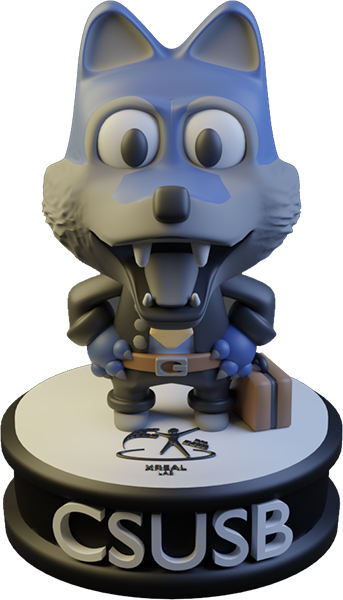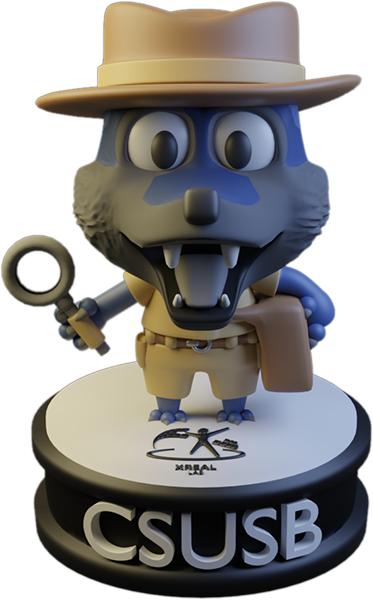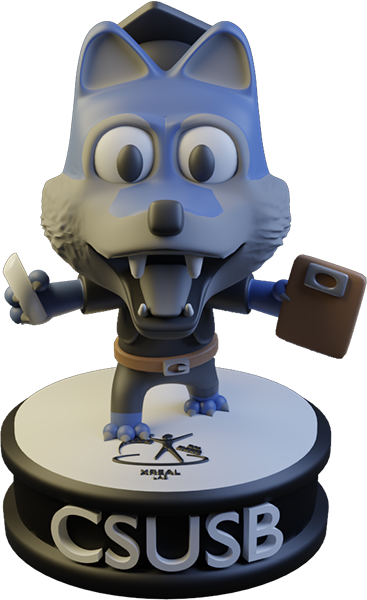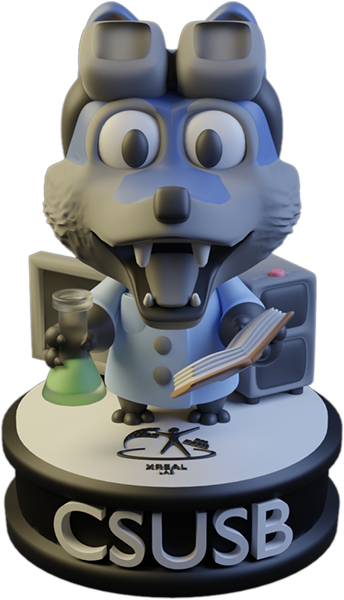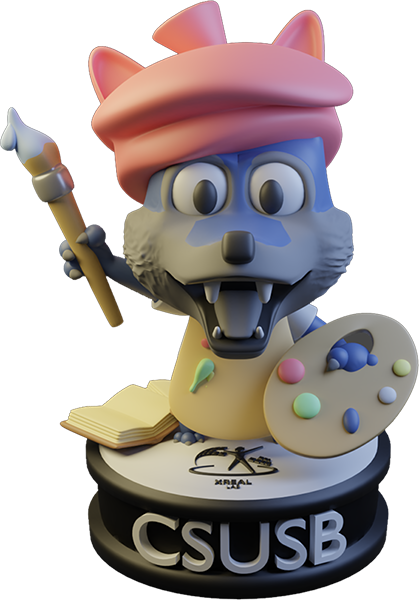 This project was large part of the marketing campaign for ITS October Tech Fest 2022. The project utilized all six colleges as inspiration to create individualized versions of Cody the Coyote. The 3D model was utilized in printed material as well as 3D printed miniature collectable statues. 
Visit the ITS October ITS Tech Talks AR Cody website to take a picture with any of the five available Cody the Coyote.