We drive innovation here at CSUSB and we are proud of the technologies we pilot that make their way into the classroom through the collaborations we participate in.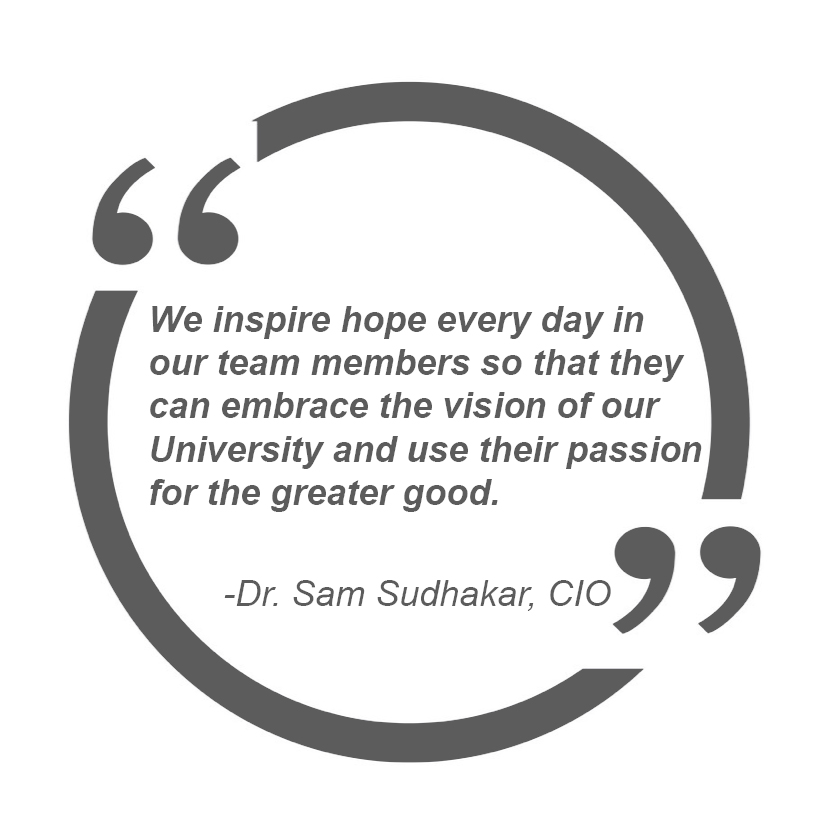 How can I innovate?
Share your vision and we will work with you to make it a reality!
We are here to...
We support and promote effective and engaging learning environments by exploring comprehensive solutions that provide user-friendly and innovative technology-enabled environments for all types of learning.