The BRESE (Biomedical/biobehavioral RESearch Enrichment) Scholars Program is a two-year mentored grantsmanship program for new faculty in biomedical and biobehavioral disciplines funded by the NIH award CSUSB ASPIRE.  The goal of ASPIRE is to increase the capacity of CSUSB to support research and enhance the diversity of CSUSB students and faculty engaged in externally funded research.
---
MEET 2021 BRESE SCHOLARS
---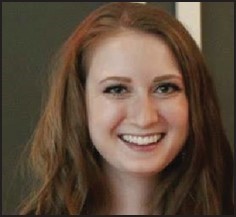 April Karlinsky 
Assistant Professor, Kinesiology
Dr. Karlinsky's BRESE research project will focus on how body image and body-related emotions influence motor performance and learning in online environments, where participants watch videos of models engaging in the to-be-imitated or learned activity. While there are many factors that may shape one's choice of an online physical activity instructor, the learner's body image, as well as the body type and the clothing worn by the instructor, may influence the overall learning experience. Given that the recent COVID-19 pandemic has forced many physical activity and sport classes to online instruction, this line of research takes on a heightened relevance as these initial online learning sessions may have short- and long-term impacts on sport and exercise performance, motivation, and engagement.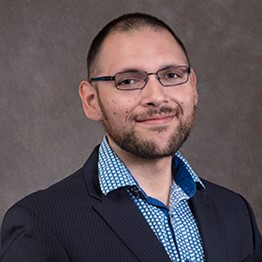 Benjamin J. Becerra
Assistant Professor, Information & Decision Sciences
Dr. Benjamin Becerra was a 2018 National Institute of Minority Health and Health Disparities (NIMHD) Health Disparities Research Institute (HDRI) Scholar and current fellow of the Programs to Increase Diversity Among Individuals Engaged in Health-Related Research (PRIDE) Functional and Translational Genomics of Blood Disorders (FTG) program.
As a BRESE Scholar, the objective of the proposed study is to evaluate the feasibility of using electronic health records in an automated tool to screen for sleep disorders. The long-term goal is to assess undiagnosed sleep disorders using this tool, which can be implemented by health organizations using a patient's medical history.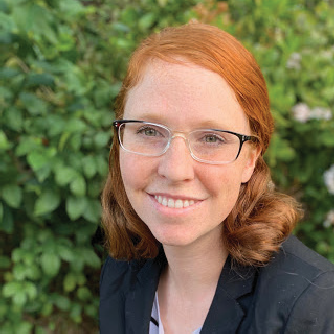 Leslie R. Amodeo
Assistant Professor, Psychology
Leslie R. Amodeo research aims are to better understand the neurobiology of adolescent development and the impact drug abuse and alcohol can have on that neuro-maturational trajectory.
Her BRESE research topics include investigating the underlying mechanisms of persistent sleep deficits seen after adolescent binge drinking and the impact early pharmaceuticals (e.g. Ritalin, SSRIs) might have on cognitive function and sleep patterns in adulthood.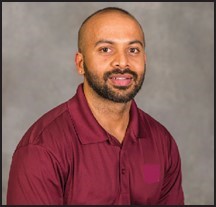 Venkata Naga Pradeep Ambati 
Assistant Professor, Kinesiology
Dr. Venkata Naga Pradeep Ambati BRESE research project goal with focus on studying Autism Spectrum Disorder which is a widely known disorder, but it is very minimally understood in terms of research with respect to motor control. Gaze related deficits, in particular, we surmise, may contribute to abnormalities in motor skill performance. The goal of this project is to characterize gaze related anomalies in children with ASD using eye-tracking technology.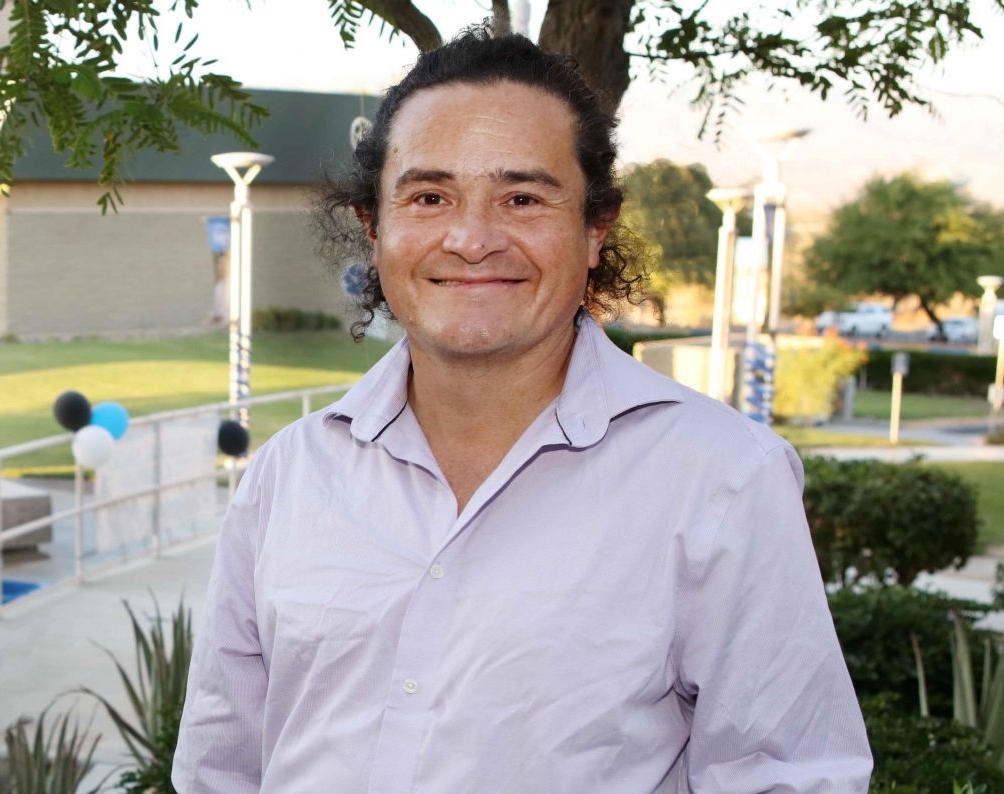 Pablo Gomez
Associate Professor, Psychology
Dr. Pablo Gomez is an associate professor in the Psychology Department and a faculty member at the CSUSB Palm Desert Campus. He is a recipient of an NSF grant "Collaborative Research: Interaction of Sensory and Response Processes in Decision Making", which provides $293,595 for the project period from September 2021 to August 2024. His research interests are in perceptual decision making and visual word recognition.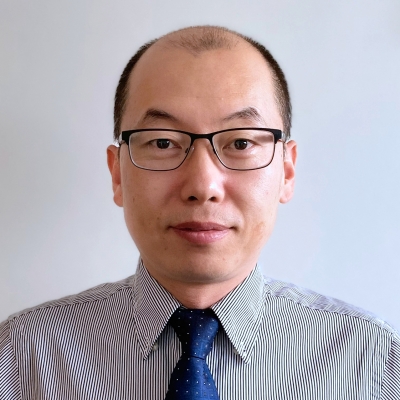 Xiaoxu Jiang
Assistant Professor, Chemistry and Biochemistry
Dr. Xiaoxu Jiang BRESE research project with focus on structure and function relationship of membrane transporters in the Major Facilitator Superfamily (MFS). Transporters in the MFS family utilize the free energy released from downhill movement of ion (H+ or Na+) in response of an electrical chemical ion gradient to catalyze uphill translocation of their substrates across the cytoplasmic cell membrane.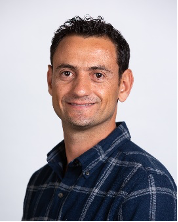 Wagner Prado
Assistant Professor, Kinesiology
Dr. Wagner Prado BRESE research project will focus on characterizing the aerobic exercise intensities in adolescents with obesity.
Regular physical activity (PA) plays a central role in obesity management. The current guidelines recommend aerobic exercise at moderate to high intensity as a key component of childhood obesity treatment. This recommendation is based on studies without a standard definition of moderate to high exercise intensity for people with obesity. The objective of this research is to characterize the aerobic exercise intensities in adolescents with obesity. This study will be the first, not only in adolescents but in individuals with obesity to characterize the aerobic training intensities.
---
The BRESE Scholars program includes a series of workshops and seminars on getting your research started and grantsmanship, writing accountability groups, inclusivity in research, informal meetings, one-on-one mentorship, and other developmental activities.
In addition to these supportive activities, BRESE Scholars are awarded professional development money to support their research and grant writing activities. In the first year, BRESE scholars receive $5,000, and in the second year $2,000.
Who is eligible for BRESE?
Tenure-track faculty in their first or second year in biomedical and biobehavioral disciplines.
How to apply for BRESE?
The application for BRESE will open again in Fall 2021 on InfoReady and it will include:
A five-part narrative (see below)
A curriculum vitae
A statement explaining how you expect the program to benefit your career/research goals, and how your participation in BRESE will contribute to enhancing the diversity of faculty and students who do research at CSUSB. 
The narrative (excluding the list of references) should not exceed two single-line spaced pages and it should be written in a manner that allows reviewers who are not familiar with the applicant's field of study to understand the goals and significance of the proposed work.
The narrative should have the following components:
Specific Aims 
This section should include a central hypothesis, a statement of need, and two to four brief aims that address this critical need.  The aims listed should be consistent with the central hypothesis and support the overall goal of the proposed project.
Significance
This section contains an explanation of the overall importance of the project, framed in context with the current literature, and how the proposed scholarship contributes to the field and to the applicant's own program of scholarship. This section should include a statement on the contribution the work will make when completed.
Project Design and Procedures
This section should provide a clear plan of work that is achievable within the time frame proposed. The specific sources of data (primary or secondary) to be collected/obtained (whether from human subjects, animals, or the physical world), how the data is to be collected/obtained, and how the data will be analyzed should be provided. A detailed explanation about the process by which the data will be reduced, integrated, or interpreted should be given.
Project Timeline
The timeline should include enough details about the tasks and milestones to demonstrate when project activities are projected to occur over the course of the proposed period. Be sure the tasks described in the Project Design and Procedures section are included in the timeline. Any task or milestone presented in the timeline should be described in the proposal narrative and vice versa.
List of References/Cited Works (no page limit)
Include only the references or works cited in the proposal narrative.
If you have any questions please contact: Cynthia Crawford at ccrawfor@csusb.edu.