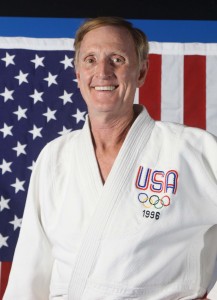 Hon. Judo Master Walter Dean
Hon. Walter P. Dean
Judo
3016 Azahar Court
La Costa, CA. 92009
TEL: 760 944-9486 use to leave messages
FAX: 760 944-9486
Cell: 760 612-6435
E-MAIL:  WDean9D@gmail.com

Hon. Walter P. Dean, has traveled extensively with teams around the world in coaching, team leader, delegate and management positions including several Paralympic and World Games.Had teams in South American, Puerto Rico, Bahamas, Canada, Taiwan, Japan, China, Korea, Great Britain, Spain, Germany, Australia, Mexico and others.

Started a Judo club in Fla. Within 2 years grew to largest club (475 members) in the nation for over a decade. Was Head Coach for 3 clubs with members over 100 in NY, San Diego, Fla
Selected Career Highlights
Judo Rank: Kudan 9th Degree Black Belt
Jujitsu Rank Rokudan 6th Degree Black Belt
Married 48 years, wife Ginny a 4rd Degree Black Belt and certified Coach
Degrees in Electrical Engineering, Business and Law (B.S.E.E., MBA, JD, LL.M.)
Started Judo in 1953 and formed first Judo club in 1960
Competed for 25 years
Certified USJI Coach International Gold Level with VI and USJA Master Coach and Master Examiner
Head Judo Coach USABA until 2012 Certifying VI Coaches and setting up training camps
World Team Judo Asst or Coach/Team leader 1995, 1998, 2000, 2003, 2005
All Japan Championship Coach 1997, 1998
Mgr/ Asst Coach Paralympic Team 1996, 2000
President of USJF PSJA Yudanshikai 1998 - 2013
Past USJA BOD and VP for 12 years
Man of the year and Member of TDK Hall of Fame
Tournament or Assistant Tournament Director Championships including:Senior Nationals, Jr. National, Baja International, Fla. State Games, Cal State Games,IslandClassic
Coach of the Year 1985, 1991, 1999, 2005
Elected as International Ambassador of Judo 2007
Produced over 200 Black Belts
Selected as the IBSA Technical Delegate for World Games, Mexico 2011, 2013 for 4 events, Argentina 2013 Chief Technical Delegate 2015 Toronto Games
Elected to the Martial Arts Hall of Fame for their highest Award Life Time Platinum Achievement 2011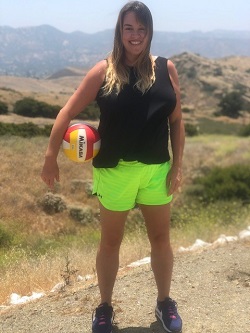 Elaine Donald.
Sitting Volleyball

B.A in Communication Studies from CSUN. 
 
Been a high school, middle school and club volleyball coach for the past 17 years. Won 5 CIF championships, multiple bids to state and worked with at least fifty division one athletes. 
 
In 2011 I co coached Team Navy/Coast Guard at the Warrior Games and my passion for the sitting game was born. Been working with LA84 Foundation running their sitting volleyball segments for their last 4 Olympic Day celebrations. 
 
Since 2015 I've been a Sitting Volleyball Coordinator with Angel City Sports helping develop sitting volleyball in Ventura, Los Angeles and Orange Counties. Join us in 2019 at the ANGEL CITY GAMES for some sitting volleyball competition.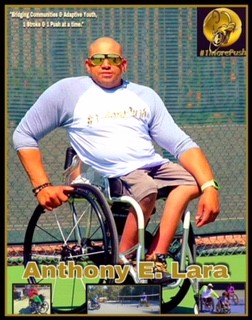 Anthony E. Lara
Wheelchair Tennis

Adaptive Sports & Community Liaison
West Coast Wheelchair Tennis Association 
1 More Push "Is It In You"
(c) 909-480-5606
1morepushlara@gmail.com

Lara is a U.S. Paralympic representative and motivational speaker promoting "Living a Productive Healthy Lifestyle" for the advancement of the disabled. "I've been playing tennis for more than 25 years, but it's only been the last five or six years where I've been on the other side of the net," Lara said. "In my speaking, teaching and volunteering my time promoting wheelchair tennis, it's been rewarding to use sports as a 'linking bridge' as I like to say."
 
Lara's career highlights include being a member of the USTA High Performance national team in 2003, and the U.S. Open "second draw" men's open singles champion in 2006. He has traveled to compete as an alternate for the U.S. team in the Paralympic Games in Beijing, China, in 2008, and he went to Turkey to compete in the 2013 BNP Paribas World Team Cup.

Lara says he enjoys working with youth the best. "The reason why I like tennis so much is because for a lot of the kids the sport really brings out their individuality," he said. "When you see them hit the ball for the first time, even if it's in the net, it really brings out that inner personality of players."

He continued: "Tennis is such an individualized sport, it really takes a special person to play that sport and be successful. In other team sports you can hide, but if you lose in tennis, there is no one to point the finger at and make excuses. You have to take responsibility. And if you win in wheelchair tennis, you are the one who gets all the admiration. You don't have to share it with anyone."

The Brad Parks Award was established in 2002 to recognize outstanding contributions to the sport of wheelchair tennis. Named after San Clemente, Calif., resident Brad Parks, a pioneer of wheelchair tennis and the first wheelchair tournament champion, the award is presented annually and honors an individual or organization that has been instrumental in the development of wheelchair tennis around the world through playing, coaching, sponsoring or promoting the game.

"Anthony Lara has for years been an inspiration and true leader of wheelchair tennis, a true work horse when it comes to organizing and promoting events," said Kurt Kamperman, Chief Executive, Community Tennis, USTA. "He has devoted so much time and effort to promoting wheelchair tennis, and is very deserving of the Brad Parks Award."  Source: Southern California Tennis News Anthony Lara Named Brad Parks Award Winner, Posted by Steve Pratt on March 21, 2016 in Adaptive Tennis
Career Highlights
1993 Sports N Spokes Jr. Athlete of the Year
200 U.S. Paralympic Team Member Sydney, Australia
ITF World Career Ranking Singles #27
USTA World Career Ranking Singles #4
2008 U.S. Parlympics (Team Alternate) Bejing, China
2013 U.S. World Team Cup Member BNP Paribus, Turkey
2016 USTA "Brad Parks" Community Service Award
2017 SoCal Tennis Association "Condon Spirit" Award
2017 Angel City Sports Foundation "Coach Of The Year" Award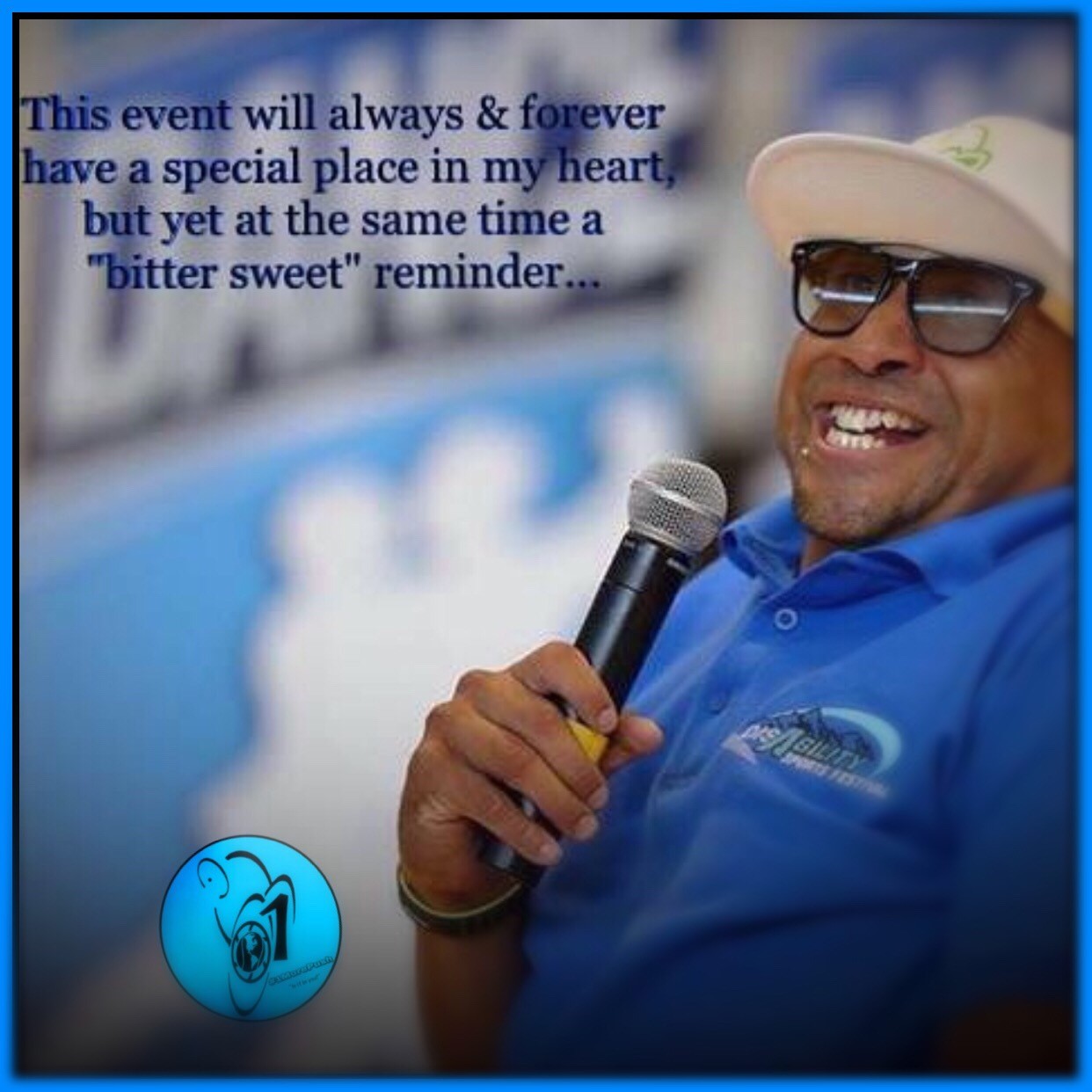 Queen of Hearts Therapeutic Riding Center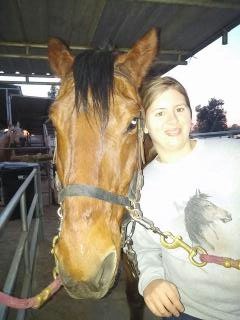 Professional Association of Therapeutic Horsemanship International (PATH Intl) within a 50-mile radius of Jurupa Valley, CA.  It is also the only center in the area with a mechanical lift for the safe transfer of participants who need physical support when mounting a horse, and a ramp for persons in wheelchairs or physically challenged riders.  We also have an adaptive saddles and equipment that can be adjusted as the riders' muscles gain strength and tone for core support.

Established in 2000 originally in the City of Riverside, California, QoHTRC obtained its 501(c)(3) status in 2001. QoHTRC moved to Jurupa Valley (formerly Mira Loma) in 2005 and became a full-time equestrian center for people with disabilities in 2008 when its founder returned from active duty in the U.S. Army.
 
Therapeutic horseback riding has been proven to improve self-confidence, physical fitness, cognitive thinking, balance, and self esteem. As the walking gait of the horse duplicates the three-dimensional movement of the human gait at the walk, riders who have difficulty walking or who are unable to walk without assistance, are gently moved as if they are walking. Sitting astride a walking horse for 30 – 45 minutes can improve balance, and the effort taken to stabilize on a mobile platform improves core and trunk strength, which also improves balance. Those with brain injuries may work on controlling impulsive behaviors or remembering sequential activities by participating in a simple reining pattern or obstacle course.
 
In 2009, Queen of Hearts proudly announced its Equine Services for Heroes program which is specifically designed to work with the needs of our wounded veterans and first responders. These heroes come to us with a variety of issues that can be addressed with equine-assisted activities. Therefore, many of our sessions may include riding lessons combined with horsemanship skills that emphasize using those skills to address behavioral or physical disabilities. We understand the importance of having volunteers with military or first responder background, so our clients are surrounded by people that have an intimate understanding of the client's experiences and feelings regarding his/her challenges.
 
In 2011, Queen of Hearts expanded to include unmounted equine-facilitated psychotherapy and learning by partnering with independent mental health professionals and primarily using the Equine Assisted Growth and Learning (EAGALA) method for treating clients.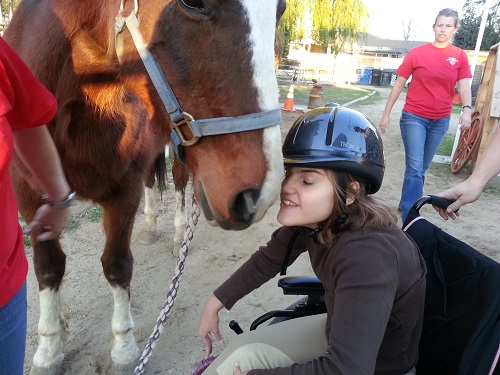 In 2012, Queen of Hearts began working with the Riverside County Department of Mental Health through its Pets Assisting in Recovery (P.A.I.R.) program. The accepting nature and biddable personality of the therapy horse encourages participants to test the limits of their abilities and learn to make good choices under the guidance of qualified therapy instructors. Licensed counselors guide families as they learn how to connect or reconnect through metaphorical activities with horses. Corporations and organizations grow as they progress through team building and leadership activities.  
 
Queen of Hearts volunteer program enables volunteers to work directly with the youth in the community by introducing them to a whole new world of horses. We provide a safe and structured work environment and set high expectations in accordance with the youth's age, skill level and developmental maturity. We provide training and support for them to successfully complete their tasks. We provide a variety of learning opportunities for skill development such as equine management, office skills, and how to work and deal with the public and those with disabilities. The youth that comes to Queen of Hearts are often those who need community service hours for high school or college, some are referred through at-risk programs, and some youths are referred by Riverside County Work Force Development Centers. However, volunteering also affords our active retirees to continue contributing to our community while having fun with horses!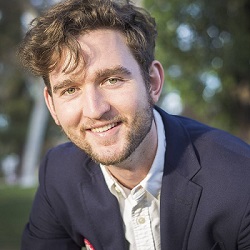 Cody Jones
Cody Jones
Throwing

Jones is a 23 year-old Paralympian. Cody did not get enough oxygen at birth and therefore has a mild case of cerebral palsy on the left side of his body. Growing up, Cody did not know about adaptive sports. He wanted to play baseball like his dad did so he found a way to play baseball while catching and throwing with his right hand. He was able to make all-star teams and eventually made his high school baseball team. 
 
His senior year of high school, the LA Times got a hold of him and did an article and YouTube video. The Director of High Performance for the US Paralympic Track and Field Team saw that article and got in contact with Cody. That was the first time Cody heard of adaptive sports. She suggested Cody train in the throwing events. Good thing she did. Cody has broken the American record multiple times, is a 5-time national champion, 2016 Rio Paralympian and is currently training for Tokyo 2020. 
 
Cody is glad to support Angel City Sports- A champion in So-Cal adaptive sports. 

Please visit Angel City Sports for more information.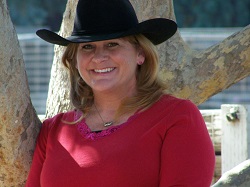 Robin Kilcoyne
Therapeutic Riding

Robin began teaching children and adults with mental, physical, and emotional disabilities how to ride horses in 1998 and Queen of Hearts Therapeutic Riding Center was born.  In 2000 she became a certified therapeutic riding instructor through the Professional Association of Therapeutic Horsemanship International (PATH Intl) and Queen of Hearts Therapeutic Riding Center, Inc. received its PATH Int'l Premier Accredited Center status.  In 2013 Robin became certified as an EAGALA Equine Specialist and in 2014 she became a PATH Intl certified Equine Specialist in Mental Health and Learning.  She also studied the Horse Boy Method to better assist those with autism and neurological restrictions. She is currently awaiting confirmation of her advanced certification as an EAGALA facilitator.
 
Robin has over 20 years of experience as a legal assistant, a Bachelor of Arts in Criminal Justice and a Master of Education specializing in Organizational Leadership. She also served over 23 years in the U.S. Army Reserves Judge Advocate Generals Corp. and honorably retired in August 2011 as a Sergeant Major.
 
As well as having a heart and soul for our nation's heroes, Robin is also actively involved in our local community and provides meaningful volunteer opportunities to individuals with developmental disabilities.
 
Robin embodies Queen of Hearts Therapeutic Riding Center's vision to be an inspiration and educational resource to the equine therapy profession and advocate for the healing and humane relationship between horses and humans.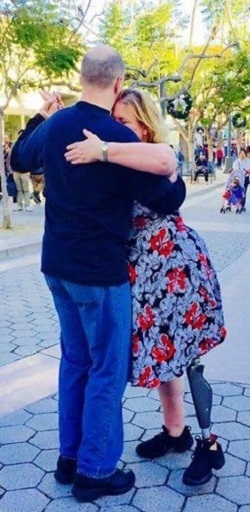 Brenda Maroney
Dance

In 2005 Brenda was diagnosed with Synovial Sarcoma  a rare and highly aggressive cancer of the soft tissue in her left knee. Chemotherapy and radiation were used to slow down the growth of her tumor but the amputation so far has stopped the cancer.
 
In 2009 I took a dance class that changed my life. Argentine Tango a walking dance changed my way of thinking. A dance that reconnected me to life once again.
 
In 2014 I became the Argentine Tango USA Semifinalist with my dance partner Robert Le.
 
Brenda dances anywhere she has a chance!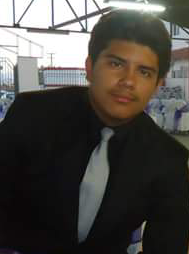 Dan Reynoso
Floor Hockey

Dan is a junior in Cal State San Bernardino and is on the path to graduate next year. He is also a football coach for a high school called Jurupa Hills while also having some experience as a soccer coach. His motto is to never give up and stand tall for what you believe in. The main goal for him is to see his true purpose and help out those in need.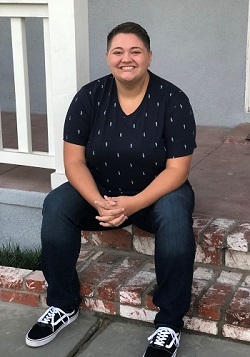 Miranda Simpson 
Swim /  Kayaking

Simpson is in her fourth year at Cal State San Bernardino as a Liberal Studies major with a Special Education concentration. She is a lifeguard/swim instructor for the City of Riverside. Miranda also teachs Water Aerobics for the City of Riverside.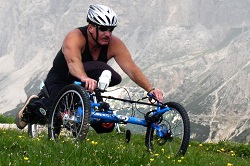 Mark Wellman,
Climbing

accomplished athlete and outdoor adventurer, has been a mountaineer since the age of 12. Ascending over 50 peaks in the Sierra Nevada and French Alpes, Wellman encountered an accident on his descent in the John Muir Wilderness in 1982, which left him a paraplegic.

Continuing his passion for climbing, in 1989, with climbing partner Mike Corbett, Mark made history as the first paraplegic to ascend the 3,000-foot face of El Capitan in Yosemite National Park, and in 1991 conquered Yosemite's other big wall, Half Dome. A repeat performance in 1999 claimed a successful ascent of El Capitan as the Ten Year Anniversary.

A former member of the United States Disabled Ski Team, competing in two Paralympics, Mark is also known for his extreme downhill skiing and whitewater kayaking adventures. He has successfully led a team of paraplegics to the top of Mt. Shasta, completed the demanding 106-mile White-Rim Trail on a specialized hand-powered mountain bike, and is also the first paraplegic to sit-ski unassisted, across the 10,000-foot Tioga Pass in the Sierra Nevada Mountains.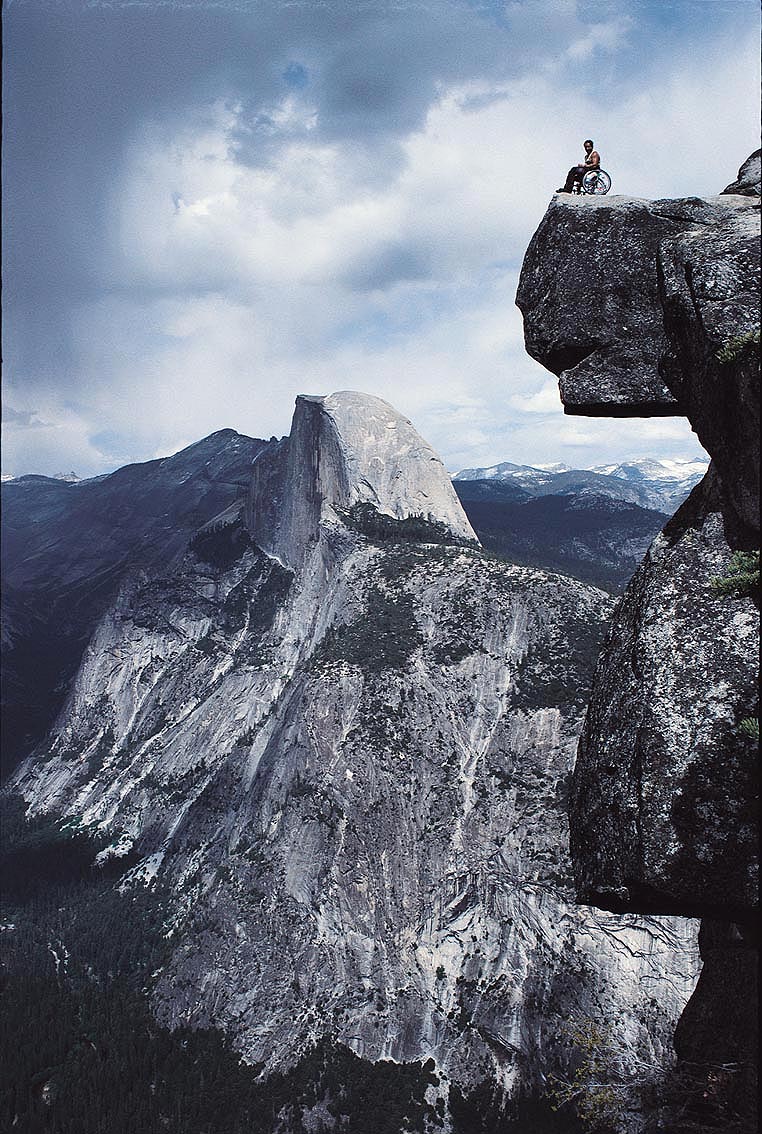 From 1986-91 he worked as an Interpretive Ranger and as Director of the Disabled Access Program in Yosemite National Park. In 1996, honored by the Paralympic Committee, Mark inspired over one-hundred thousand spectators as he ascended a 150ft. rope with the flaming torch, lighting the Olympic Cauldron in Atlanta.
 
The book Climbing Back, is Mark's autobiography. It is a story of his struggle to survive a disabling accident, becoming a Park Ranger and an accomplished wheel-chair athlete. He has designed 'adaptive' equipment and has developed programs to inspire and motivate others, including our wounded American war Veterans. Mark's passion for the outdoors has led him to produce several films, highlighting a variety of athletes with disabilities who achieve unimaginable goals in outdoor adventure sports. Segments of these documentaries have been shown on national television.
 
Mark is a co-founder of No Barriers USA, a non-profit organization, speaks for the Washington-based Disabled Sports USA, lends his name to the Governor's Committee on Employment for the Disabled, as well as consults for other organizations and corporations. His notoriety has led him to the White House on visits with Presidents Bush, Sr. and with President Clinton. He has received numerous awards for outstanding achievement such as the Arête Award, Senate Resolution, Timpany Center Award, FDR Award for Courage in Sports, the American Red Cross Summit, and the Oct. 15 Nevada County proclamation as Mark Wellman Day.
    
Mark and Carole live in Northern California where they operate their business No Limits. Whether training for new outdoor adventures or presenting keynote speeches and adaptive climbing seminars, Mark constantly strives to break down barriers. From college campuses to corporate boardrooms, he has become a nationally known influence for people with disabilities and able-bodied alike. With his dynamic style and bold determination, Mark continues to encourage his audiences to fulfill their dreams by reaching for higher goals to success.