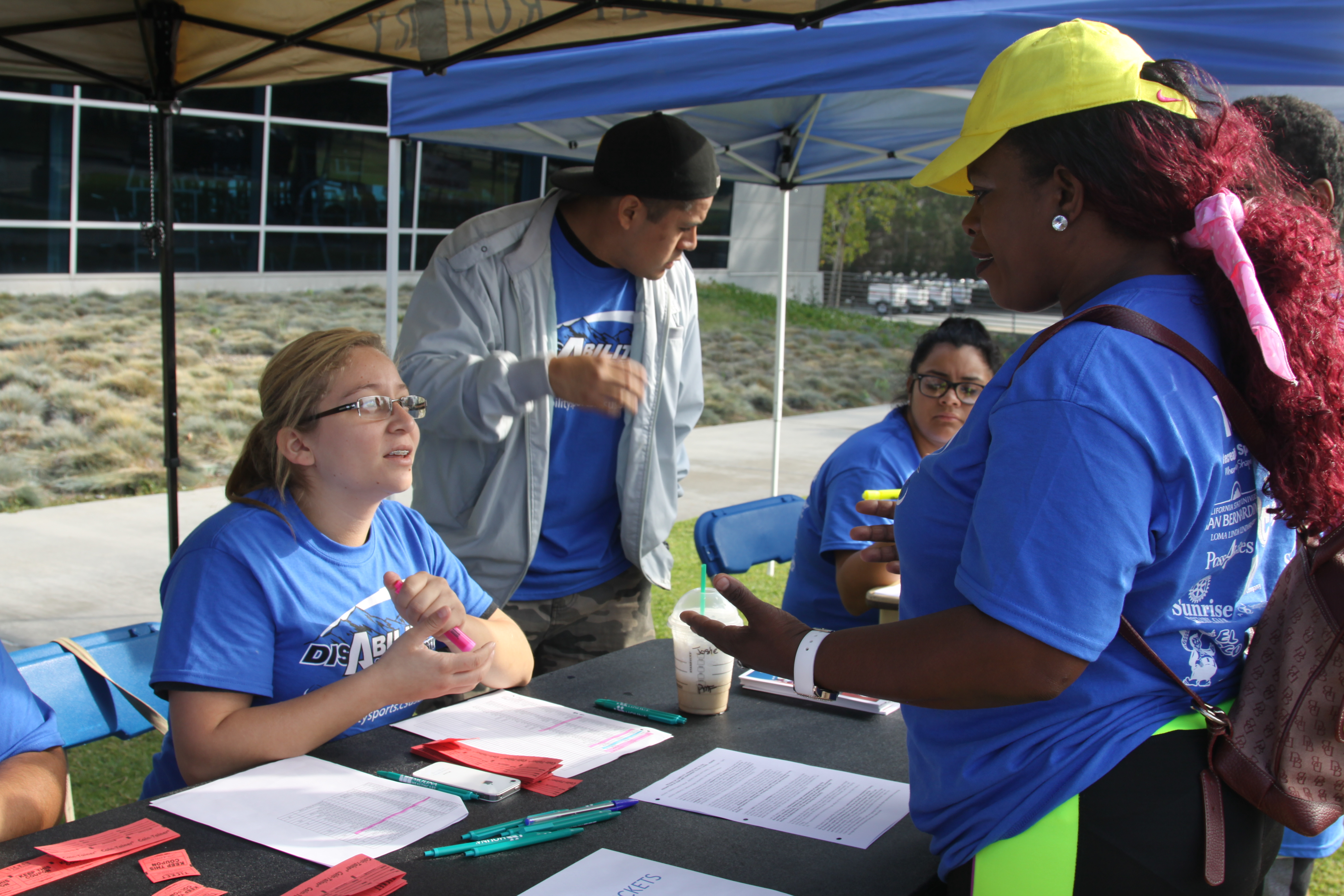 Exhibitor spaces will be located outside of the Coussoulis Arena main entrance.
Our Exhibitor/Vendor Coordinator will assign campus spaces. 
Each space includes a 6 ft. table and two chairs. Please bring your own table covers and canopy for shade, as we do not provide them. October is a month for strong winds.  Please bring tape or sandbags to hold up any props you may bring. If you have special needs for your space, please let us know before the day of the event.
Exhibits must be educational in nature and provide a resource for our target audience. Exhibitors and vendors must register and be approved by the organizing committee. 
Vendors are commercial and retail in nature, selling products or services.
Vendors (ONLY) must adhere to the following conditions: 
Vendors shall not sell counterfeit and/or stolen merchandise;
Vendors must have a written policy covering defective merchandise, returns and exchanges. A copy of the policy must accompany the vendor registration; and
Vendors shall indemnify and hold harmless the California State University, San Bernardino, Santos Manuel Student Union of California State University, San Bernardino, the Trustees of California State University, the state of California and all other departments, boards, commissions and its officers, employees, volunteers, representatives and agents from any and all losses and cost or damages of any kind in connection with the operation of the vendor, and from any and all claims and losses accruing or resulting to any person, firm, or corporation, who may be injured or damaged by the use of equipment or materials at said event, or by actions of the vendor organization, its agents, servants, or employees. Vendors must register and be approved by the event organizing committee. 
Exhibitors and vendors must register and be approved by the organizing committee.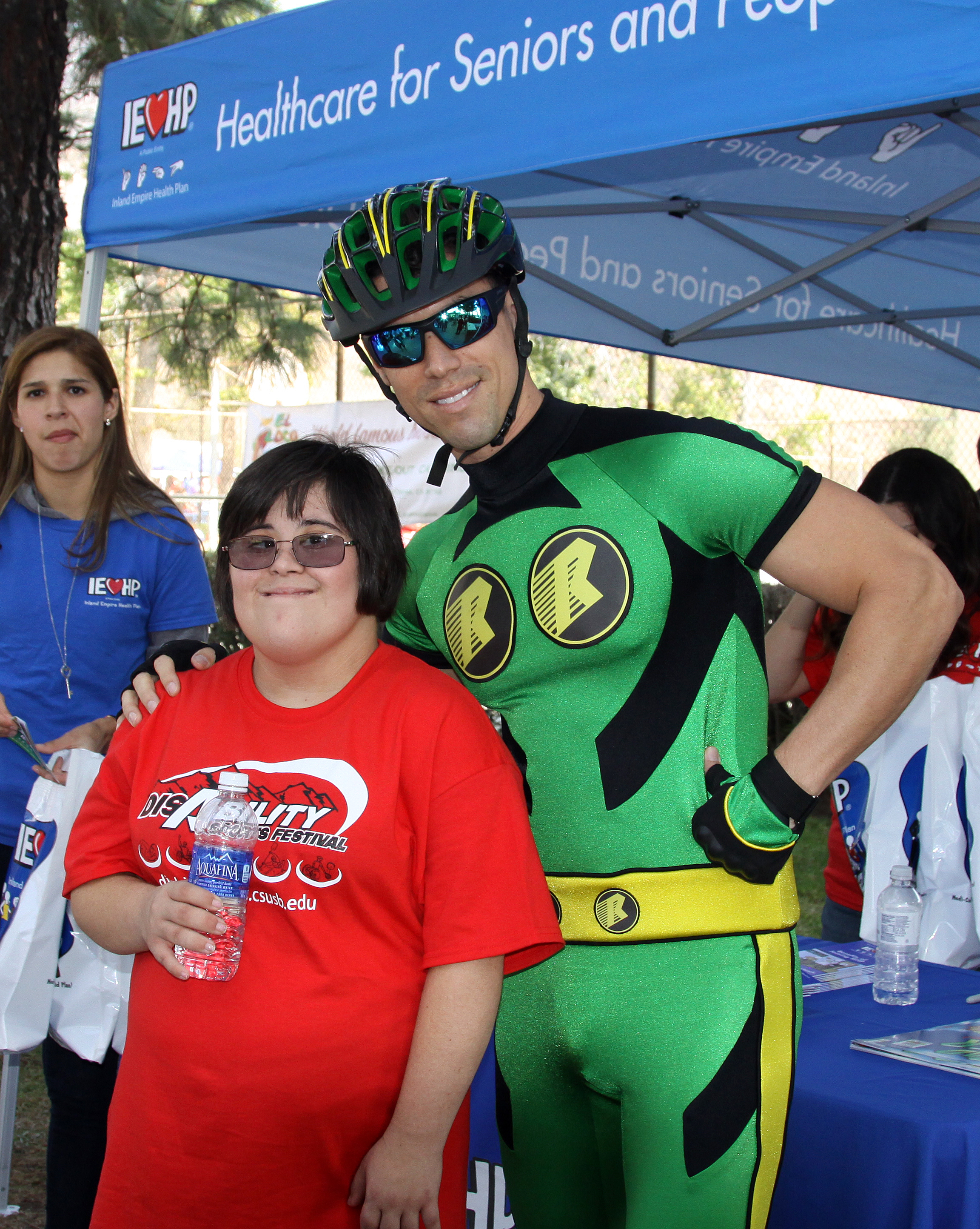 Exhibitor / Vendor Pricing
Includes 6 ft. Table and two chairs - 
Payment Options:
Online*
Credit Card - 2.75 fee
Electronic Check - No Fee
Payment by Check*
Make Check Payable to:
CSUSB
Memo Line: Disability Sports Festival
Please mail check to:
Ginger Hartman
College of Education, Suite 221
California State University San Bernardino
5500 University Parkway
San Bernardino, CA 92407
Please Note: Once your application has been submitted and approved, you will receive an email directing you to a online payment portal or you may send a check. 
Set-Up / Break-down Time
Exhibitor/Vendor hours are from 8:00 a.m. to 4:00 p.m. Set-up time is between 7:00 a.m. and 8:00 a.m. We highly encourage everyone to be ready and completely set-up by 8:00 am, there will NOT be any refunds and/or discounts for those that show up late. Breakdown will be from 3:30 - 4:30 p.m., all items must be removed from the premises and will not be either stored or left overnight.
Parking & Loading / Unloading
Parking for exhibitors and vendors is available in Parking Lot N at no charge. You must print parking pass and display on your dashboard.  Click here for link.
Exhibitors/Vendor's Check-In
Exhibitor/Vendor's check-in will be at the main registration booth.  Please check-in for program information and location assignment on the day of the event.
Exhibitor / Vendor Questions
For any questions, please contact:
Exhibitor / Vendor Coordinator
Ginger Hartman
(909) 537-5659
ginger.hartman@csusb.edu