Why Register Now?
Although registration is free to everyone, early registration is STRONGLY encouraged so that we can have a accurate count of how many people will be attending the event, how many t-shirts to purchase as well as making sure we have enough volunteers, food vendors and emergency personnel.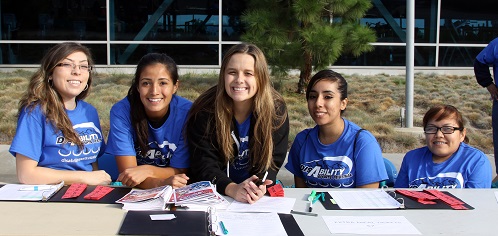 Step 1
Fill out the online registration form for each participant, coach or volunteer. For Vendors - please fill out the onlne application and once your application is approved, we will contact you with further details and payment information.
Step 3
Download and print the parking permit. This must be displayed in your windshield at the event in Lot N (please see map attached with permit for directions on parking) in order to avoid any parking fees.  Also below is a map to CSUSB for your convenience.
Ability Sports & Education Festival Parking Permit and Campus Map
Register as a Volunteer- Closed
We are humbled and grateful to all who signed up to volunteer. Thank you to all for helping us to reach our goal! 
It is a true testament of our communities generosity and kindness. With that said, we are no longer accepting volunteers but hope you can join us next year.