Aaron "Wheelz" Fotheringham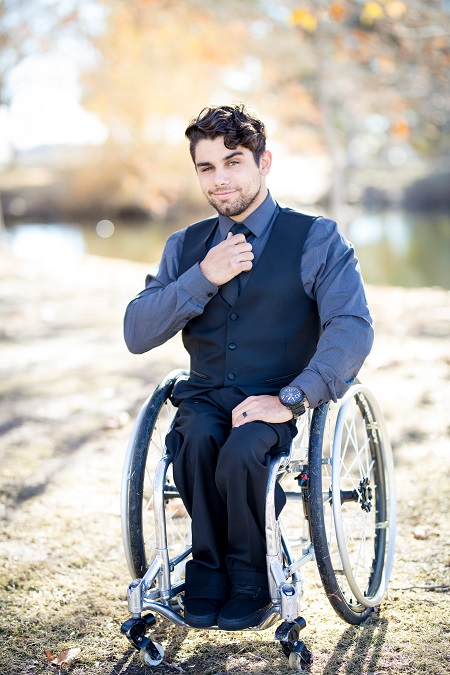 Aaron "Wheelz" Fotheringham is a 26 year-old wheelchair moto-cross athlete from Las Vegas, Nevada. Aaron was born with Spina Bifida, which resulted in him having no usage of his legs. 

Aaron never let anything stop him. Even as a baby and small child, he did anything anyone else his age could do; he just had to figure out how to make it work for him. Aaron started riding at skate parks at the age of 8.

Over the last 10 years Aaron has challenged himself to try progressively more difficult tricks; carving, grinding, power-sliding, hand planting, and spinning are just a few of his accomplishments. In 2005, he perfected a mid air 180-degree turn. Then on July 13th, 2006, he landed the first wheelchair back flip. Four years later, at a camp in Woodward, he landed the first ever double back flip (August 26, 2010). Since then, he has gone on to perform it live while touring with the Nitro Circus. As if this is not enough, on February 9th, 2011, he landed his very first front flip in New Zealand, and on August 25, 2012, he shocked Brazilians by jumping and successfully landing a 50-ft gap off of the Mega Ramp in his chair. This year he landed his first ever 180 degree backflip at Woodward West.

Aaron has a passion for what he does, and he wants to change the world's perception of people in wheelchairs, as well as help everyone see his/her own challenges in a new way. You certainly do not have to be disabled to be inspired by what he is able to do.