How We Started
Started at Cal State San Bernardino by Aaron Moffet in 2006, his vision was to inspire and encourage those with a disability to create a healthier lifestyle without limits. To achieve that vision, he recruited elite level coaches from all over the country along with internationally competing athletes with disabilities, including current and former US Paralympic team members to run the sporting clinics. This standard of coaching continues to this day.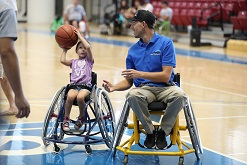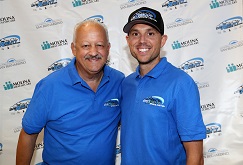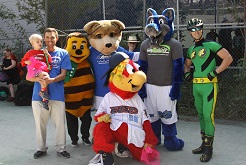 Where We Started 
The College of Education's Special Education, Rehabilitation, Counseling and Guidance Department and The College of Natural Science's Kinesiology department, began this collaboration together over 11 years ago. They partnered and continue to collaborate with local veteran services and local community partners to create a space for individuals of all ages and all forms of disabilities to not only participate in various sports, but also learn about health and fitness. Along with participants, the Ability Sports & Education Festival also includes activities for family members, where they gather information about community and government resources. More importantly, they built and continue to build a state of mind that encourages, teaches and inspires all who come. To truly know and understand - the only limits life has given us are the ones we put on ourselves.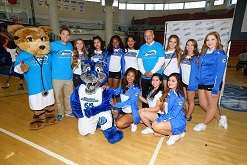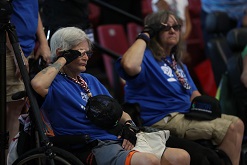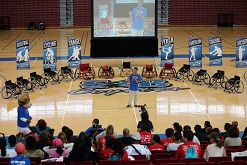 Where We Are Now
This unique combination of university, community and veteran resources, has shaped the Ability Sports & Education Festival into the largest cross ability event in Southern California. Every year, hundreds of people work seamlessly and tirelessly to bring the DAbility Sports & Education Festival to the Inland Empire. Now in its 11th year, thousands of people come to Cal State San Bernardino to experience an event that not only educates but inspires.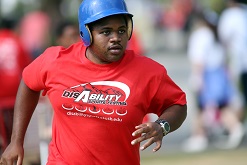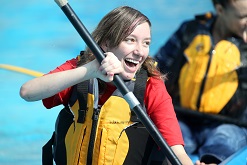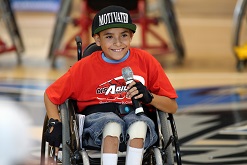 Where We Are Going
Over the years, The Ability Sports & Education Festival has evolved to encompass not only participants with physical disabilities, but cognitive and neurological disabilities, and mental health issues as well and has grown from just a hundred participants to over 2,500. A large part of this event also focuses on access to community resources and education. With each year the vendor village has expanded its outreach capabilities and educational opportunities.