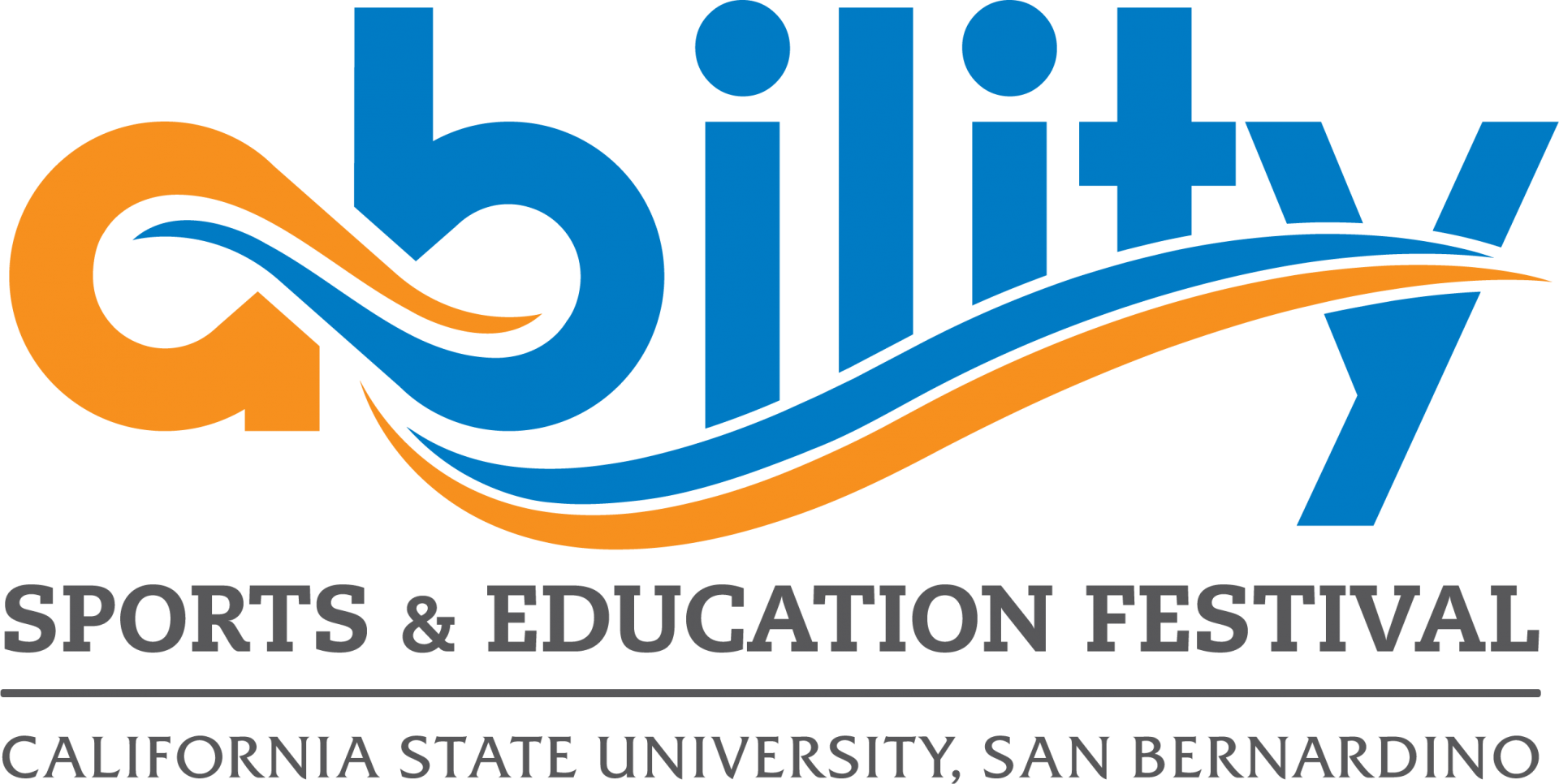 Welcome to the Ability Sports & Education Festival website. The primary purpose of this festival is to promote physical activity and sports for people of all ages, with any disability, injury, or illness.The Ability Sports & Education Festival also works towards raising awareness about various disability sports and physical activity options available in the Inland Empire. It also provides service-learning opportunities for students to not only volunteer their time, but also learn how to create and adapt programs for people with disabilities. This event is a free opportunity for people of ALL ages and ALL forms of disabilities to come together to learn and have fun. Please review our website for information about the festival and the other programs that we conduct throughout the year.

Sports & Education Festival
October 3rd, 2020
Email: sportsfes@csusb.edu
web: www.csusb.edu/ability-sports
Facebook: @CSUSBAbilitySportsandEducationFestival
California State University, San Bernardino | 5500 University Parkway, San Bernardino, CA 92407
We believe in showing the importance of health and physical activity, increasing quality of life and providing learning opportunities while raising awareness for people living with disabilities in our community. We believe everyone should have the opportunity to realize a disability is not an inability. We believe in creating that moment, that instance of clarity to not just think anything is possible…. But to know it.
Ability Sports & Education Festival
Tennis
Wheelchair or stand up adaptive tennis is played in a group setting and modified to fit the needs of each athlete.
Cycling/Hand Cycling
Athletes can ride single or tandem or try handcycling which allows the bike to be powered by the arms rather than the legs.
Adaptive Martial Arts
Using a variety of modified martial arts techniques that allow for accessibility by people with a range of abilities...
Wheelchair Basketball
Open to all athletes with physical impairments. Not all players need to be wheelchair users in daily life...
Power Soccer
A form of adaptive soccer developed specifically for power wheelchair users. The game is played indoors on a basketball court.
Kayaking
Aided by volunteers and coaches, athletes paddle around the pool on a kayak...
Archery
Coaches ensure they are providing a safe program where everyone can achieve success by using slight modifications to equipment or teaching techniques...
Wall Climbing
Coaches help guide athletes up the wall to help build sensory, cognitive, physical and communication skills...